Earlier this week we took a look at the short films process at Pixar. Today we continue the conversation at Walt Disney Animation Studios with Vice President of Development Osnat Shurer, a veteran producer who previously headed up the shorts group at Pixar.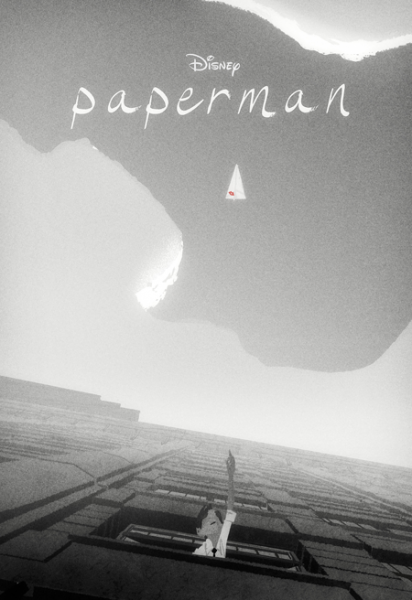 With John Lasseter and Ed Catmull heading up both Disney's and Pixar's animation studios, short films have experienced a resurgence at Disney Animation in recent years, receiving theatrical releases in front of the studio's animated features. The hand-drawn The Ballad of Nessie opened with Winnie the Pooh and was followed up by the CG Tangled mini-sequelTangled Ever After. Most recently, audiences attending Wreck-It Ralph fell in love with the Oscar-nominated hybrid Paperman, which pioneered a new style of animation.
Disney Animation typically releases one feature film per year, so shorts increase and diversify the studio's output, showcasing more of our filmmakers' work. They also enliven the ongoing connection between the studio and the entertainment and moviegoing communities.
As at Pixar, short films at Disney Animation are equal opportunity for employees.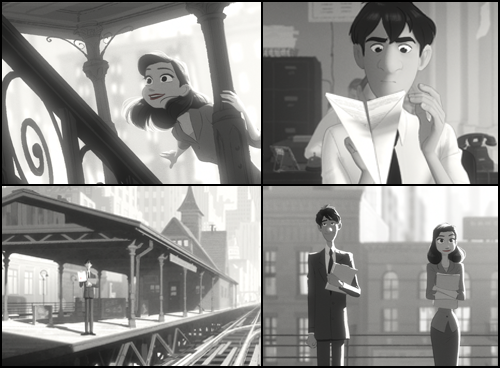 "As we launched the newly rejuvenated Shorts Program in the studio last fall, the excitement was palpable," Osnat says. "People stepped forward from many different departments, including story, animation, art, technology, editorial, and even finance. The ideas were extremely varied and creative, and we can truly say we are a studio of filmmakers."
Members of the creative development team work with applicants to help clarify their presentations as they work toward an opportunity to develop and ultimately get the coveted greenlight for their film.
From a creative standpoint, the process can be incredibly valuable for employees whether or not an idea gets the go-ahead. "It offers an opportunity to experience some of what our directors go through in pitching ideas, receiving notes and learning how to apply them constructively," she explains. "This often entails learning how to let go of one idea when a better one comes along, all in service of a great story."
And while shorts provide an opportunity to tell stories suited to the short form, Osnat says, "they also let our creative leadership experiment and our technology group test new tools. The financial stakes in making a short are far less daunting, so we are able to experiment more freely."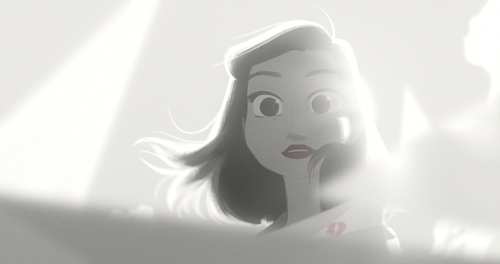 With Paperman, director John Kahrs was able to achieve a revolutionary hybrid of hand-drawn and CG animation with the help of a technology called Meander, developed in-house at Disney by software engineer Brian Whited.
"Currently, John and some members of the technology crew from the short are pushing the boundaries of the technique, experimenting with color, organic backgrounds, effects, and action," Osnat notes.
We look forward to seeing what creative and technological discoveries lie ahead, thanks to the spirit of innovation Disney is known for and the vibrant short-film programs at our cutting-edge animation studios.