2013 was a strong year for The Walt Disney Company (TWDC)—recently named Company of the Year by Yahoo! Finance—and Disney Consumer Products (DCP) was a key part of that success, reporting an operating income of $1.1 billion in 2013. This milestone also marks the first time DCP crossed the $1 billion dollar threshold! We're kicking off the new year by celebrating the awards, accolades and "best of" moments from DCP that made 2013 a standout year.
DCP couldn't have achieved this milestone without Disney fans and consumers, who inspire the toys and products that extend Disney magic to families worldwide. We propelled the power of storytelling in 2013 to create connected and immersive product experiences, reaching new audiences and further connecting with existing consumers.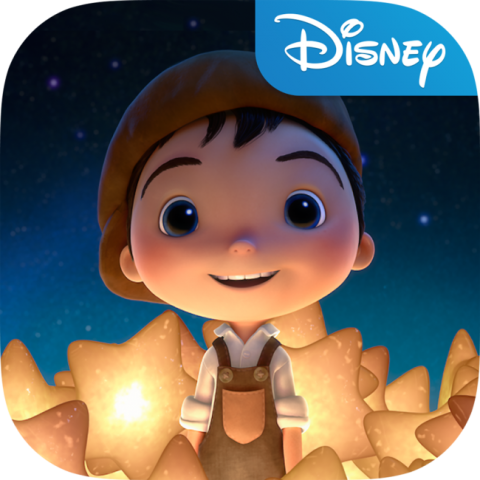 Disney Publishing Worldwide (DPW) championed storytelling through its Digital Publishing arm, releasing innovative apps that enabled kids to connect with their favorite Disney sto—ries and characters in new and exciting ways. Three apps were recognized by Apple as "Innovative Kids Apps" on its Best of List for 2013: La Luna for iPad (United States, Canada, China, India, and Turkey); Sofia the First: Story Theater for iPad (Spain, Mexico, and Argentina); and Mickey Mouse Clubhouse: Paint and Play for iPhone (Taiwan and Hong Kong). Mickey Mouse Clubhouse Paint and Play also picked up an Editor's Choice Award from Children's Technology Review, noting its high quality, engaging experience for children.
While digital trends are on the rise, DPW also engaged readers through traditional print formats in 2013. Disney-Hyperion author Rick Riordan released The House of Hades, the fourth novel in his bestselling series Heroes of Olympus. The book ranked first on the New York Times Bestsellers list for several weeks in a row and saw a 26 percent increase in print sales compared to the first week of sales for its predecessor, The Mark of Athena (according to Publisher's Weekly).
The successful launch of Disney Princess Palace Pets highlighted DCP's ability to extend beloved storylines and focused on a key play pattern for girls: nurturing and caring. Proving the popularity of this new line extension, the Disney Princess Palace Pets app has logged nearly three million downloads and Palace Pets Furry Tail Friends toys were nominated by the Toy Industry Association (TIA) as a contender for "Girls Toy of the Year." The toys were also included in the "top 10 trending toy searches of 2013" according to Google's annual Zeitgeist, which lists the people, places and topics that got people talking and searching in 2013.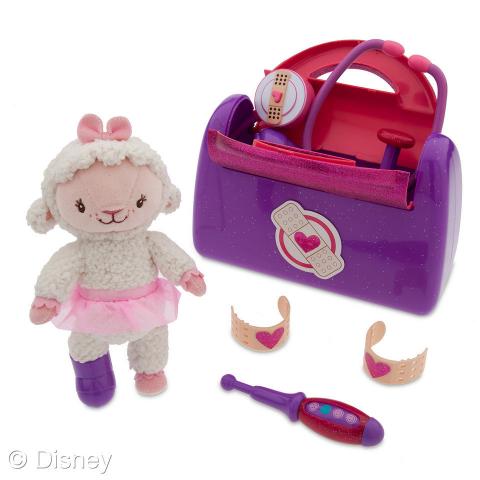 DCP brought preschoolers and parents closer to their favorite Disney Junior shows in 2013, and Doc McStuffins emerged as the breakout character across all product lines. Doc's cross-gender appeal resonates with both kids and parents alike, being named "breakout holiday toy for boys and girls of all races" by Yahoo! Shine and was also named "Preschool Toy of the Year" by the TIA. More than one million Doc McStuffins Doctor Bag playsets have been sold to date and the basic, low-tech toys underscore the nurturing play pattern that sets Doc apart. Finally, the Doc McStuffins Get Better Check Up Center was on nearly every retailer and "Hot Holiday Toy" list for 2013, garnering a spot on TimetoPlayMag.com's "Most Wanted" list and nominated by the TIA for "Preschool Toy of the Year" and overall "Property of the Year."
For Disney Store, 2013 was a fantastic year with successful new product launches and record-breaking sales. Halloween 2013 was the highest volume season on record for role play, with Sofia the First as the No. 1 bestselling costume, and sales during the crucial Holiday timeframe outperforming last year's sales. In a retail environment where shoppers expect quality products and great value, Disney Store continues to stand out by delivering "Magical Moments for Guests of All Ages."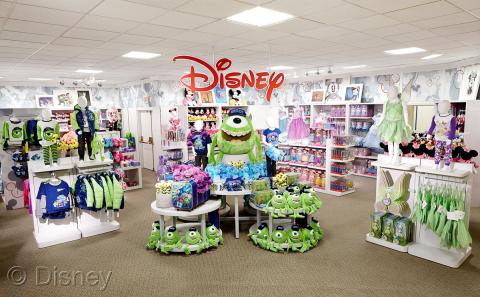 This past year, DCP also pursued a unique opportunity to meet the purchase behaviors and patterns of consumers with the launch of Disney Shops inside more than 500 JCPenney stores nationwide and online at jcp.com. The Disney Shops at JCPenney offer toys, collectibles and children's apparel designed especially for the retailer
What's next for DCP? We'll be visiting the Big Apple to participate in the prestigious TIA's Toy of the Year Awards. DCP has several nominations for mega-hits Palace Pets and Doc McStuffins, and was also nominated for the following: Sofia the First (Property of the Year); Sofia the First Talking Doll and Animal Friends (Preschool Toy of the Year); Disney's Planes U-Command Supercharged Dusty (Boy Toy of the Year); and Disney Infinity (Boy Toy of the Year; e-Connected Toy of the Year).
The arrival of 2014 brings new opportunities, but storytelling will remain a core focus for DCP. We're excited to engage consumers in new ways that will extend storytelling through product to create a magical product experience!