A little more than a year ago, when Saving Mr. Banks started production, I posted under the headline "Brewin' and Bout to Begin"—a play, of course, on the intro of one of Disney's most famous and beloved films, Mary Poppins. Saving Mr. Banks tells the story of how that magical movie got made, and it's felt like a special project here since the beginning. It's a perfect example of how Disney's past feeds into our future and vice versa. Ours is a legacy that's truly living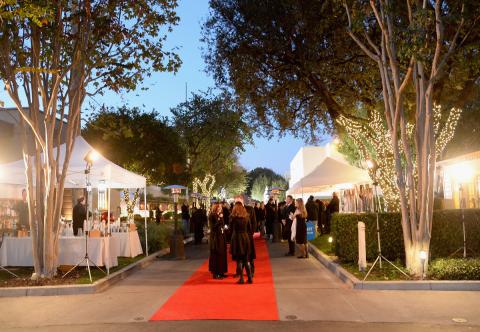 Last night we were proud to welcome stars and luminaries of both Saving Mr. Banks andMary Poppins at the official premiere, which was held right here on the Studio lot—just steps from Stage 2 where much of Poppins was shot.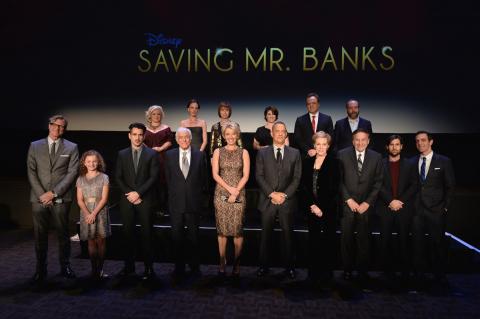 Dame Julie Andrews, Dick Van Dyke and Karen Dotrice, all stars of the original film, joinedBanks stars Emma Thompson, Tom Hanks, Jason Schwartzman, BJ Novak and Colin Farrell, director John Lee Hancock, Disney CEO Bog Iger and Studio Chairman Alan Horn, as well as the incredible Richard Sherman, Mary Poppins songwriter, on the red carpet. The evening even included a spur-of-the-moment sing-along to the classic "Let's Go Fly A Kite" in front of the Old Animation building.
The lead-up to this film has been chock-full of such exciting moments, such as Richard Sherman, Jason Schwartzman and BJ Novak leading the crowd in a sing-along at our D23 Expo in August, and we can't wait for audiences to enjoy Saving Mr. Banks when it arrives in select theaters December 13 and nationwide on December 20.
Today you can delve into the history as Mary Poppins makes its Blu-ray debut with a special 50th Anniversary Edition containing new bonus features. Also available today is a gorgeous interactive Saving Mr. Banks e-book detailing Walt Disney's 20-year journey to get the rights to make Mary Poppins. The book can be accessed for free on iTunes and features rare and exclusive archival treasures, recording sessions, storyboards and scripts, concept art, video and much more. Check it out—spit-spot!