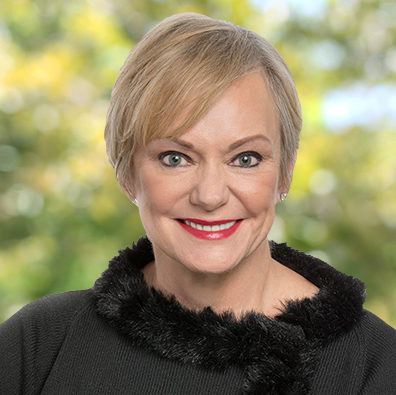 Christine M. McCarthy
Senior Executive Vice President and Chief Financial Officer, The Walt Disney Company
Christine M. McCarthy is Senior Executive Vice President and Chief Financial Officer of The Walt Disney Company and oversees the Company's worldwide finance organization, which includes brand and franchise management, corporate alliances and partnerships, corporate real estate, corporate strategy and business development, enterprise controllership, enterprise technology, financial planning and analysis, global product and labor standards, investor relations, risk management, tax, and treasury.
Prior to becoming CFO of The Walt Disney Company in 2015, Ms. McCarthy served as Executive Vice President, Corporate Real Estate, Alliances and Treasurer, The Walt Disney Company. In that role, she was responsible for the enterprise-wide management of a variety of functions, including corporate finance, capital markets, financial risk management, international treasury, insurance, pension and investments, global cash management and treasury operations, and credit and collections. She also oversaw corporate alliances and the company's global real estate organization, including development, portfolio management and facilities management.
Prior to joining Disney in 2000, Ms. McCarthy was the Executive Vice President and Chief Financial Officer of Imperial Bancorp from 1997 to 2000. She held various finance and planning positions at First Interstate Bancorp from 1981 to 1996, and was elected Executive Vice President, Finance at First Interstate Bancorp in 1993.
Ms. McCarthy serves on the Board of Directors of The Procter & Gamble Company and FM Global. She is also a trustee of the Carnegie Institution for Science. Ms. McCarthy was previously on the boards of Phoenix House of California, Inc., the Los Angeles Philharmonic Association, UCLA Anderson, and Smith College. She is also a former trustee of the Westridge School in Pasadena, California. Ms. McCarthy has received numerous awards and has been named multiple times to Treasury & Risk's "100 Most Influential People in Finance," the Top 100 Irish American Business Leaders, and Business Insider's "The 15 Most Influential Women in Finance." In 2015, she was the recipient of Treasury Today's Adam Smith "Woman of the Year" award. In 2016, she received Los Angeles Business Journal's "Executive of the Year" award and was honored as one of the Entertainment Diversity Council's "Top 50 Most Powerful Women in Entertainment."
Ms. McCarthy completed her Bachelor's Degree in Biological Sciences at Smith College and earned an MBA from the Anderson School at UCLA.
---