The empowering images of Disney's #DreamBigPrincess photography campaign showcase the inspiring stories of real-world girls and women, and encourage kids around the world to follow their dreams. The images captured by 19 female photographers from 15 countries were revealed in August to launch a social media campaign that generated 1 million likes and shares in just five days, enabling a $1 million donation from Disney to United Nations Foundation's Girl Up program. The photos are also now on display as an exhibit at the United Nations Headquarters in New York City, in collaboration with Girl Up and UNICEF, the UN Children's Fund.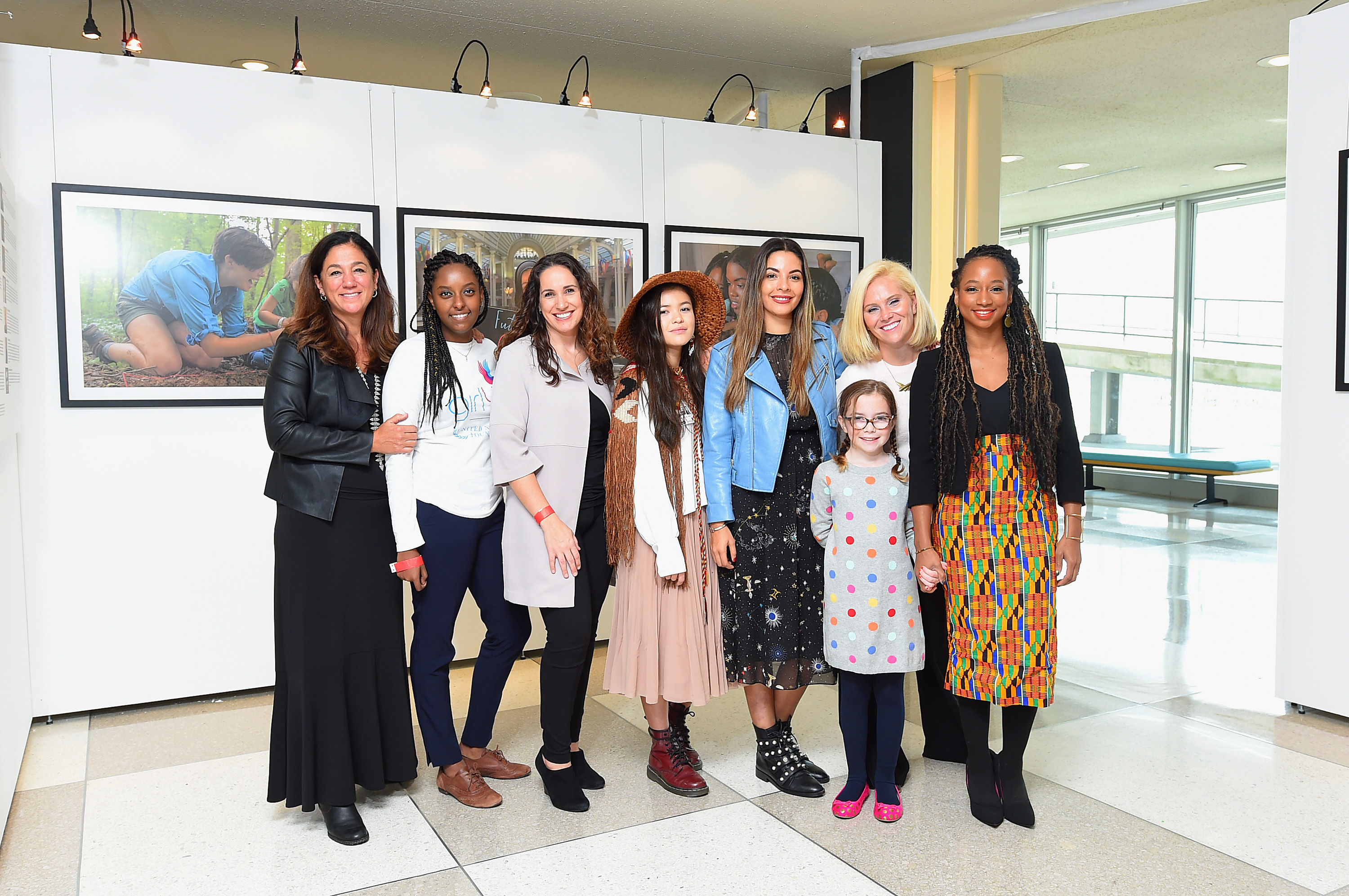 The exhibit, which continues through the end of the year, features the compelling images from the campaign's award-winning photographers and their subjects, who have turned their dreams into reality. Images include the youngest-ever speaker at the UN; a gold-medal-winning Chinese Paralympian; the founder of the first female cycling team in Bamiyan, Afghanistan; a teenage author of a STEM coding book for kids; and a young surf champion from Brazil.
"At Disney, we believe that true magic happens when we celebrate who we are and when we dream big. And it's an honor for us to have our characters—whether they're princesses or super heroes—be a source of inspiration for children everywhere," said Jimmy Pitaro, chairman, Disney Consumer Products and Interactive Media, at the exhibit's official opening last week. "We hope that by showcasing strong role models, the images on display here can inspire a generation of future leaders, help break down barriers and empower girls around the world."
The #DreamBigPrincess campaign also aimed to make a tangible difference for girls who face challenges in achieving their dreams. For each like or post of a photo with the #DreamBigPrincess hashtag during the campaign timeframe, Disney donated $1 to Girl Up to support girls' leadership and empowerment, enabling a $1 million contribution. The campaign also inspired thousands of people to post their own inspiring images using #DreamBigPrincess, and a select number of those photos will be exhibited alongside the original photographs at the United Nations.
"#DreamBigPrincess really caught the collective imagination and we are so grateful to everyone who liked, shared or created their own inspiring image to support the campaign," said Girl Up Director Melissa Kilby. "The $1 million will help give thousands of girls around the globe the tools they need to achieve their goals and advocate on behalf of others."
The exhibit is presented by UNICEF, United Nations Foundation Girl Up and Disney, and co-hosted by the Permanent Missions of Brazil, Germany, India and Kenya. It is open for public viewing in the UN visitors lobby via pre-scheduled guided tours Monday–Friday or on the weekends via a UN security pass. For more details on hours, location and security clearance, please visit Visit.UN.org/content/location.