From 1948–1960, Walt Disney was a pioneer in wildlife filmmaking and produced 13 True Life Adventure films, earning eight Academy Awards®. In 2008, The Walt Disney Studios relaunched the tradition of bringing wildlife stories to audiences with Disneynature, the studio's first new film label in more than 60 years.
Bringing together top nature filmmakers, Disneynature has since produced several diverse films, including Earth, Oceans, African Cats and Chimpanzee.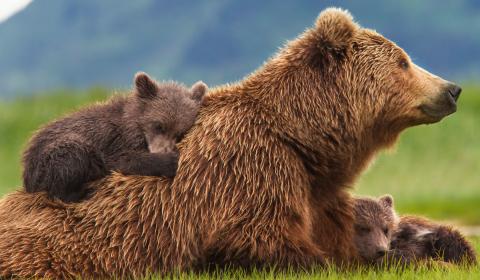 The latest, out today and just in time for Earth Day, is Bears.
Narrated by actor John C. Reilly, Bears showcases a year in the life of a bear family as two adorable, impressionable young cubs (Amber and Scout) are taught some of life's most important lessons as they navigate the majestic—and occasionally dangerous—terrain of Alaskan wilderness.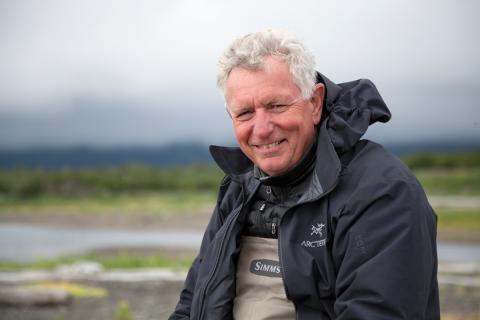 For co-director Keith Scholey, a British zoologist and longtime wildlife photographer who also co-directed African Cats, chronicling a year in the life of brown bears Amber, Scout and their first-time mother, Sky, was a no-brainer.
"The thing with bears is—they seem like two huge characters in one animal," Keith explains. "On the one hand, they are cuddly teddy bears. But on the other hand, they are grizzly bears who are these big, fierce monsters. However, the animals are actually neither of those. They are hugely charismatic and incredibly bright. You can feel that intelligence come through."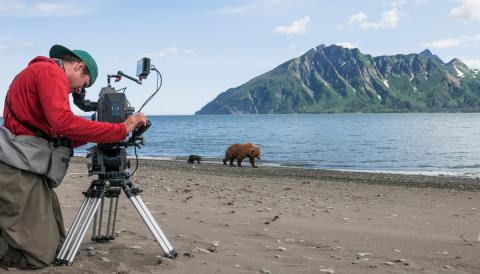 The crew spent months in Alaska's Katmai National Park capturing footage to tell the story of Sky and her family as they ventured out of hibernation at the end of a very cold winter, when any movement could trigger an avalanche. As the seasons changed, the bears worked day and night to find food, while keeping safe from predators, including a very persistent wolf.
The True Life Adventure films like Bears fit perfectly into Disney's mission of providing quality entertainment for the whole family—while also offering a close-up look at nature that most audiences rarely get to see.
"I think the wonderful thing about Disney is it's a company of filmmakers," Keith says. "We have a culture of really looking at human stories and telling them in different kinds of ways. I hope this wildlife film gets into that same space."
Watching the film opening week isn't just an educational and entertaining experience, it's a chance to help change the world, because Disneynature films are paired with complimentary conservation efforts. Previous campaigns have helped plant three million trees in Brazil's Atlantic Forest, establish 40,000 acres of marine protected area in The Bahamas, and protect 60,000 acres of Kenyan savanna and 130,000 acres of wild chimpanzee habitat in the Congo.
For Bears, Disneynature will donate a portion of opening-week ticket sales (April 18–24) to the National Park Foundation through the Disney Worldwide Conservation Fund. The contribution will benefit initiatives in America's national parks, including wildlife protection, habitat restoration and conservation research and education.
In addition to opening-week ticket sales, a portion of proceeds from downloads of the Bearsanthem "Carry On"—performed by Disney Channel star Olivia Holt—also benefit the National Park Foundation.
And don't forget to check out the free Disneynature Explore app, available for iPhone and iPad. In this new augmented reality app, 3D animals appear in the live-camera view of your mobile device, taking you on adventures all over your own backyard or neighborhood.