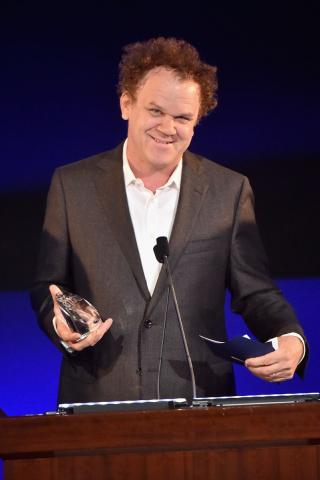 This past Saturday night under the actual stars—and alongside a few of the Hollywood variety—Disneynature's 2014 theatrical release Bears won the Environmental Media Association (EMA) Award for Best Feature Film.
The film's narrator, John C. Reilly, was on hand to accept the award, humbly (and humorously) noting how he had to go all the way to North Hollywood for five days and subsist on tea and apples when his voice got strained, while the film's directors, Alastair Fothergill and Keith Scholey, merely lived with wild bears for more than two years.
The ceremony and celebration, hosted by the EMA, recognizes film, TV and digital content that promote environmental responsibility. Disney Junior's Doc McStuffins was nominated in the Children's Television category.
The nonprofit organization also awards the EMA Green Seal to productions that work to reduce their environmental impact via sustainable methods and other measures.
Disney employs an environmental steward on its live-action film sets to identify and support ways in which the production can go green—from eliminating single-use water bottles to reusing and recycling set building materials.
This year, Disney movies that received the EMA Green Seal include: Bears, Into the Woods,Million Dollar Arm and Alexander and the Terrible, Horrible, No Good, Very Bad Day.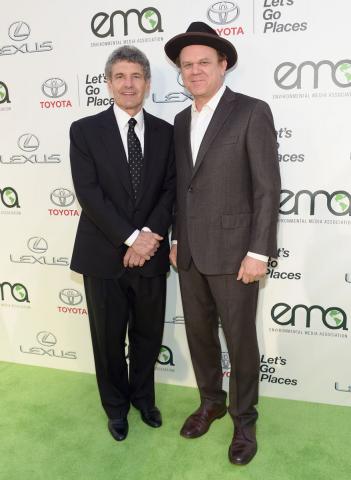 Disney has been honored with more than 20 awards since the EMA was co-founded 25 years ago by Norman and Lyn Lear and Alan Horn and Cindy Horn. (Alan, of course, is now chairman of The Walt Disney Studios.)
To learn more about our efforts to use our resources wisely and connect kids to nature experiences, click here.