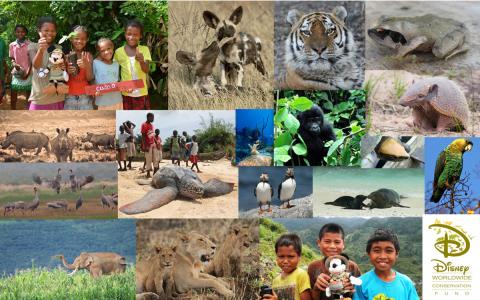 Connecting kids and families with nature not only provides an opportunity for discovery and learning, it also ignites their imaginations so they can develop lifelong conservation values—a quality that's essential to creating a brighter tomorrow. That's why the Disney Worldwide Conservation Fund (DWCF) is such a special initiative. For nearly two decades, the granting program has supported projects that protect wildlife and bring people closer to the natural world we share.
DWCF reached another milestone today as it named its 2014 conservation grant recipients, surpassing the $25 million mark in grants to date. The 141 organizations were selected based upon their efforts to study wildlife, protect habitats and develop community conservation and education programs in critical ecosystems. Here's a snapshot of some of the remarkable projects that DWCF will support this year: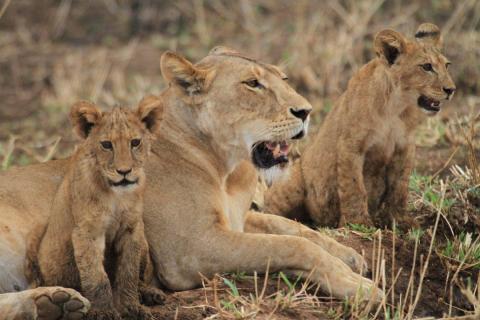 African People & Wildlife Fund's Maasai Steppe Big Cats Conservation—To save Tanzania's most threatened African lion population, the Maasai Steppe Big Cats Conservation initiative works with local communities to mitigate lion-livestock conflict through developing sustainable livestock enclosures (living walls of plant materials), protecting vital big cat habitats and educating local citizens.
International Fund for Animal Welfare's Sharing Space with China's Elephants—This program works to ensure that wild elephants can once again thrive in the Yunnan province of China by collaborating with local communities to provide the means and incentives to engage in protection efforts and assisting the government to develop conservation initiatives.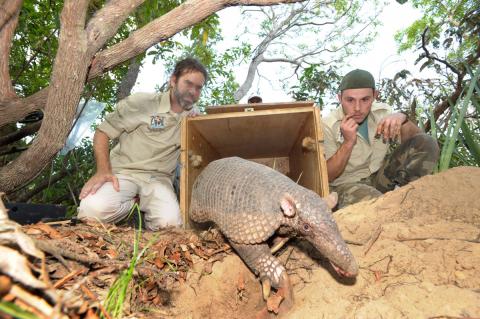 Zoo Conservation Outreach Group and Instituto de Pesquisas Ecologicas' (IPÊ) Giant Armadillo Conservation Project—The first long-term study of the giant armadillo, this program uses technology like satellite transmitters and camera traps to better understand and protect this species in the Pantanal and Cerrado regions of Brazil. This past year, the armadillo was chosen as the mascot of the World Cup and this team is working to springboard that attention into meaningful community engagement around giant armadillos.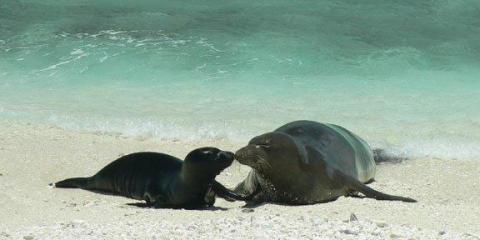 The Marine Mammal Center's Hawaiian Monk Seal Healthcare Project—With less than 1,200 Hawaiian monk seals remaining, the goal of this project is to establish a state-of-the-art research, rehabilitation and education program to promote monk seal population recovery and inspire the local community to protect this critically endangered species alongside the National Oceanic and Atmospheric Association.
The numbers that demonstrate DWCF's positive impact around the world are all the more fascinating. Since its inception, DWCF has funded efforts to conserve more than 400 species around the world and supported conservation-education programs that have engaged more than three million people. It has also contributed to projects that have protected 3,600 square miles of habitat. To put that figure into perspective, the area is equal to nearly 60 Walt Disney World Resorts!
Congratulations to all of this year's recipients, and head to the Disney Parks Blog for more information about DWCF's 2014 grants.