At Disney, we are storytellers. We tell stories of hope, wonder, and courage that reflect the world around us and connect with kids, families, and communities all over the globe.
Given our reach and reputation, it's important as a company that we operate responsibly and use our iconic brands and reach to make a positive impact on the world. Disney's commitment to social responsibility includes protecting the planet, championing diversity and inclusion, respecting human rights, contributing to communities, investing in our employees, and creating high-quality entertainment. We believe these areas drive value for our employees, consumers, and shareholders and helps fuel innovation and creativity.
We regularly share an update of our environmental, social, and governance work in our annual Corporate Responsibility Report. We recently published our 2019 Corporate Responsibility Report, which showcases our efforts to embolden our workforce, enrich our planet, and positively impact people around the world.
Here are a few highlights from this year's report:
Renewable energy: In FY19, Disney brought online a massive 270-acre, 50+-megawatt solar facility onsite in Orlando, in collaboration with the Reedy Creek Improvement District and Origis Energy USA. The facility generates enough power from the sun to operate two of our four theme parks at Walt Disney World annually. This, along with other initiatives, helped us reduce our net emissions by 47% in FY19 from 2012 levels.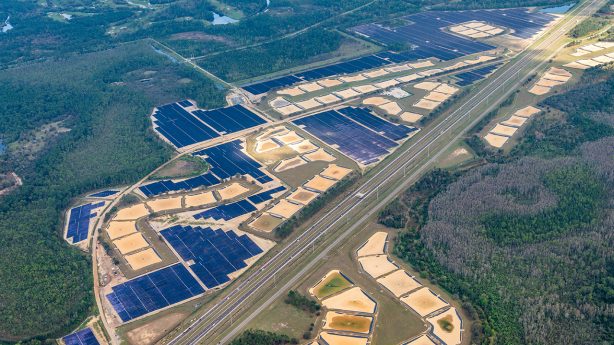 Above: Solar array at Walt Disney World
Workforce investment: We are celebrating the progress of our Disney Aspire program, which supports the long-term career goals of our cast members and employees through education. We are investing $150 million over the first five years to cover 100% of employee tuition, books, and education fees. In its first year, more than 12,000 employees enrolled in courses through the program.
Community engagement: For more than 36 years, Disney employees and cast members have donated their time and talents through our Disney VoluntEARS program. In FY19, VoluntEARS around the world contributed 612,300 hours of service to the communities in which they live and work. This brings us closer to our goal of five million hours of service by the end of fiscal year 2020.
Diversity and inclusion: We believe ideas and decisions from everyone on our teams help us grow, innovate, and tell stories that bring people together. We build teams that reflect the life experiences of our audiences and are proud that our talent recruiting, retention, and development efforts prioritize the cultivation of a strong, diverse, and thriving workforce. In FY19, 44% of our U.S. employees identified as people of color and over 52% of our 220,000 global employees are female. Employing and supporting an array of voices helps us tell stories and create content and entertainment experiences that reflect the diversity of culture and backgrounds of our consumers and the world around us.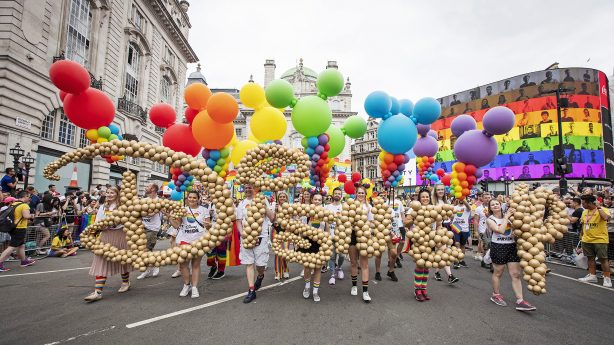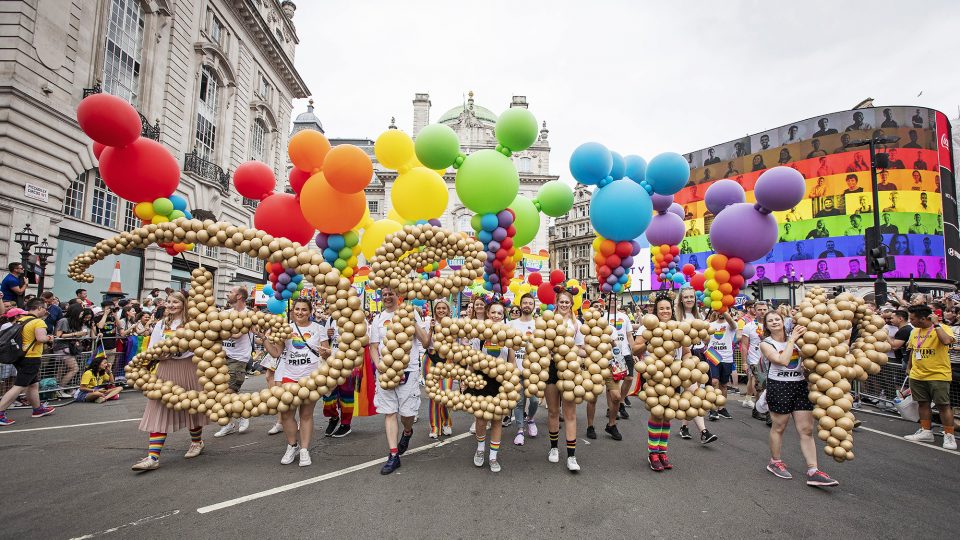 Above: For the third year in a row, Disney and Industrial Light and Magic employees celebrated in the London Pride Parade, showing their support and love for the community
Charitable giving: In FY19, Disney gave $338.2 million in cash and in-kind donations to nonprofit organizations that bring comfort, inspiration, and opportunity to kids, families, and communities around the world.
We encourage you to read our 2019 CSR Report to learn more about how Disney is using the stories we tell and the experiences we create to inspire audiences everywhere to join us in positively impacting people, communities, and our planet.