At Walt Disney Parks and Resorts, our cast members work together daily to make changes large and small that help us use resources wisely and reduce our impact on the environment. Our goal is to protect the planet for tomorrow and encourage others to do the same, and we are doing this in many ways. Teams around the world are excited to share even more of their passion for the planet with our park guests and fans across the globe with the hope of sparking kids' imaginations and developing conservation values that they can carry with them through adulthood.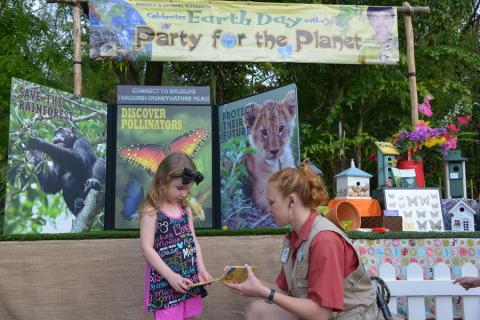 Guests can visit Rafiki's Planet Watch, part of Disney's Animal Kingdom's Party for the Planet at Walt Disney World Resort, where they can discover fun ways to make their backyards more welcoming for wildlife and find out how choosing "green" products can make a big difference for wildlife and nature.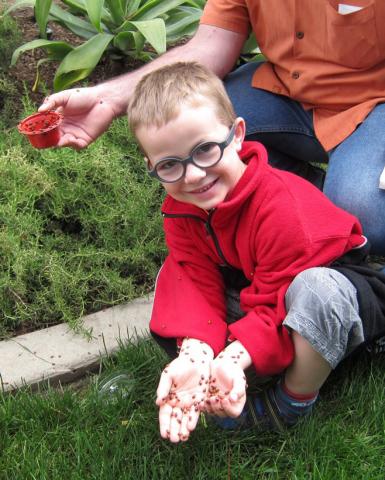 Guests staying at Disneyland Resort hotels on select days in April have helped release ladybugs into the resort's horticulture. These beneficial bugs seek out pests in the landscape, reducing the resort's need for pesticides. Meanwhile, Disneyland Resort is taking the celebration county-wide on April 26 as they sponsor the Muzeo TrashARTist Challenge. This art contest promotes zero-waste recycling by challenging students in grades 3-12 to turn what some people call trash into a piece of recycled art.
Disney VoluntEARS are also focusing their efforts toward Earth Month activities. In China, Disney VoluntEARS from Hong Kong Disneyland Resort and Shanghai Disney Resort are working with Roots & Shoots, a youth-led community action and learning program of the Jane Goodall Institute, to create community gardens at a local hospital in Hong Kong and a school in Shanghai.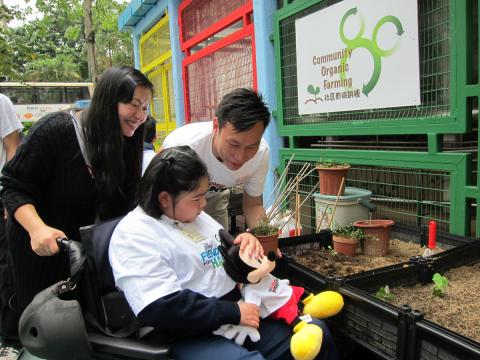 Several environmental cleanups are also taking place, including Aulani's Disney VoluntEARS cleanup at Ka'ala Farm, a cultural learning center in Hawai'i. And at Disneyland Paris Resort, VoluntEARS and their families will come together on foot and in canoes to clean the banks of the Grand Morin River in France.
At The Walt Disney Company, we believe that conservation and caring for the planet are more than just good ideas. They are core to who we are and who we have been since the Company's earliest days. Walt Disney Parks and Resorts contributes to Disney's environmental legacy and goals. This year, we announced significant progress and new targets to further reduce emissions, waste to landfills and incineration and drinking water consumption, and we continue to track our progress toward reducing our environmental impact.