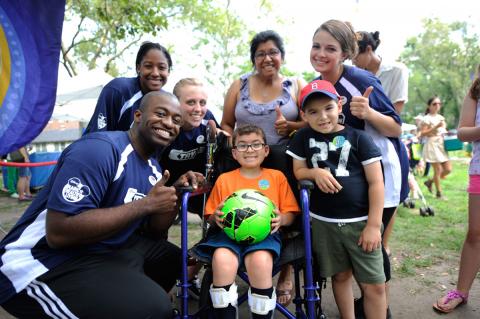 Earlier this week, Amelia highlighted Disney Consumer Products' latest—and scrumptious!—Disney Magic of Healthy Living-themed edible delights that were showcased at the Produce Marketing Association's Fresh Summit Convention and Expo. To extend the initiative even further this month, Disney is inviting kids and families to attend its one-of-a-kind events in 11 communities across the U.S.
The TRYathlon experience—hosted by Radio Disney—celebrates Disney Magic of Healthy Living's TRYit campaign and encourages families to lead healthier and more active lifestyles. Through a series of fun challenges, kids and families can TRY new activities and simple ways they can be their best every day.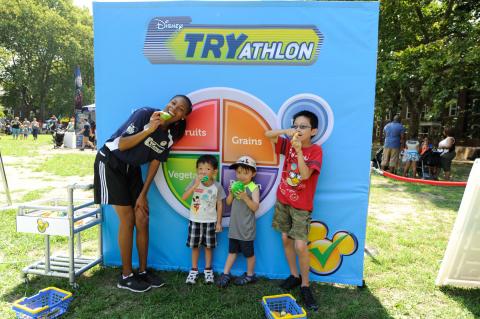 From making healthier food choices at the Plate IT! Station, which features the MyPlate icon, to engaging in creative and imaginative play, TRYathlon aims to show guests that "good for you can be fun, too.
The interactive experience culminates this weekend, on Saturday, October 25, in Orlando, Florida, at the Halloween Carnival of Screams and in Atlanta, Georgia, at the Owl O' Ween Fair. If TRYathlon (#DisneyTRYit) is in your neighborhood, take the whole family to see and hear how making healthier choices and physical activity can be both exciting and inspirational.
In the meanwhile, head to Disney.com/TryIt for inspiring videos, printable nutritious recipes and information on more ways to stay active.