Disney Magic of Healthy Living is a commitment carried across each of The Walt Disney Company's business segments and is dedicated to inspiring families and children to lead healthier lifestyles. The initiative helps parents by making nutritious eating and physical activity more appealing through engaging content, useful tools and unique experiences.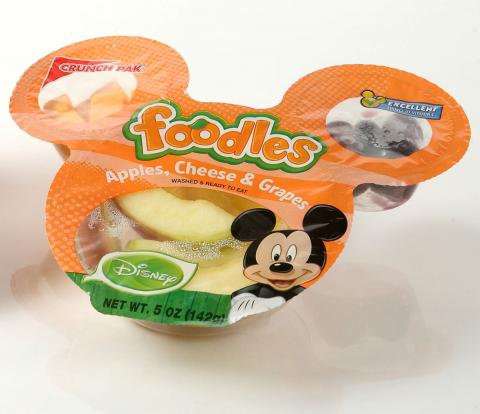 Here at Disney Consumer Products (DCP), we continue to introduce new "better for you" foods featuring some of our most popular characters to inspire kids worldwide to eat more fruits and vegetables. Since DCP began tracking in 2006, more than 4.1 billion servings of Disney-branded fruits and vegetables have been served in North America.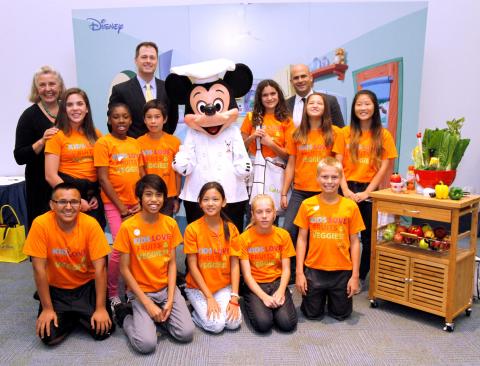 This past weekend, DCP's wide assortment of licensed produce, featuring classic characters like Mickey Mouse to new favorites from Frozen, was on display at the Produce Marketing Association's (PMA) Fresh Summit Convention and Expo—an annual event for produce and floral industry leaders from around the world—in Anaheim, California. Disney's Frozen and Marvel's Spider-Man-branded bagged apples by Sage are the latest additions to the DCP produce portfolio and were on display at the convention. Both products are available now at grocery retailers nationwide.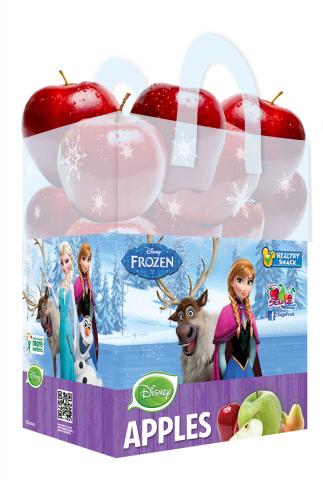 "Beyond the toy aisle, Frozen is also keeping the produce section fresh and cool," John T. King, vice president of Licensing, Consumables, DCP, said. "The global appeal of our stories and characters gives Disney Consumer Products an opportunity to continue to expand our produce portfolio and empower parents with more nutritious food options for their kids."
DCP has transformed the landscape of Disney-licensed food offerings, and maintains a balanced portfolio with 85 percent of all of its U.S. licensed food and beverage products meeting the company's nutrition guidelines and only 15 percent reserved for special occasion treats. Through new collaborations with our team, licensees and retailers have seen their produce business thrive, and the impact on families multiply.
For more information on Disney Magic of Healthy Living, click here.