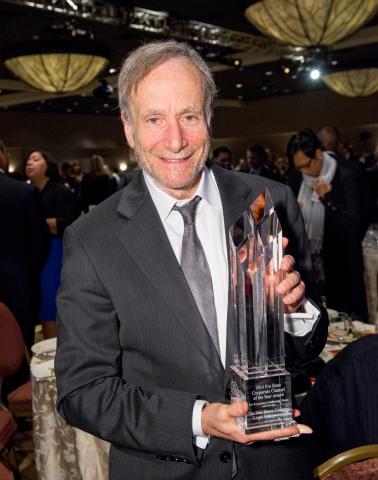 In January, we shined the spotlight on Disney Legal's growing pro-bono team, a volunteer group of lawyers, paralegals and administrative assistants who are lending their skills and time to effectuate adoptions through the L.A. County court system with help from Public Counsel—the nation's largest pro-bono law firm.
Disney Legal's pro-bono team is also working with Public Counsel to provide legal advice to nonprofits in Los Angeles, California, that help children and families; and with MFY Legal Services—a leading public interest law firm serving low-income clients in New York—to continue its signature adoption work on the East Coast. Additionally, the team has extended its services in Florida, including assisting the Legal Aid Society of the Orange County Bar Association to empower the lives of children and teens participating in a teen court program.
As a follow up to our story, we're excited to announce that the team's efforts were honored in a big way by the Association of Corporate Counsel, Southern California chapter (ACC-SoCal). Last night, during the 19th annual ACC-SoCal Gala, Disney Senior Executive Vice President, General Counsel and Secretary Alan Braverman accepted the organization's 2014 Pro Bono Award on behalf of Disney Legal.
"Pro-bono work is so critical, and that is why we at Disney Legal are committed to using our skills to provide representation to people who couldn't otherwise afford it," Alan says. "We are determined to do our part to ensure people have the opportunity to pursue their rights, and that our system of justice is truly available to all."
This commendation recognizes Disney's comprehensive legal pro-bono work involving adoptions and other projects that help children and their families, and it includes a $10,000 cash award that Disney designated to Public Counsel. With the additional funding, Disney continues to support Public Counsel's mission to aid more than 30,000 children, youth, families and community organizations every year. Disney Legal's pro-bono team is a perfect example of Disney VoluntEARS' "skills-based volunteerism" initiative, an effort that seeks to identify volunteer opportunities that directly draw on specialized professional skills.
At Disney, we're inspired to take action in caring for the world we share. We look forward to continuing to lend our time and talent to provide happiness, hope and laughter to those who need it most.