Just recently, we highlighted 10 ways that Disney gave back during the holidays. Disney Legal's newly formed pro-bono team is one of the groups we mentioned, and their commitment to helping families and communities around us is extending beyond the holidays. Led by Associate General Counsel Karen Frederiksen, the group has already volunteered their time to help guide 14 adoptions through the L.A. County court system—and there's more work on the way.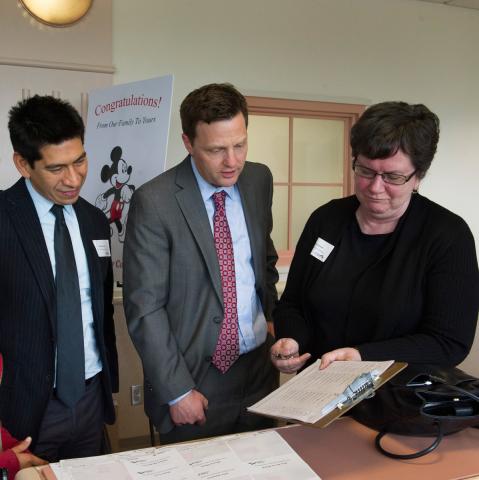 "Our Senior Executive Vice President and General Counsel Alan Braverman had a passion for creating opportunities for our group to use its professional skills to help those in need in our community through pro-bono work," Karen says about the department's efforts. "Disney in-house counsel and staff—our paralegals and our administrative assistants—have a lot of talent. We wanted to identify volunteer opportunities that would draw on their skills." After exploring their options, they reached out to Public Counsel—the nation's largest pro-bono law firm based in Los Angeles—for input. "Public Counsel set up two-hour training sessions, so that we were well-trained going into each adoption about what the process was like, and that was critical," Karen continues. "The adoption process is quite complicated. A family on its own certainly couldn't do it."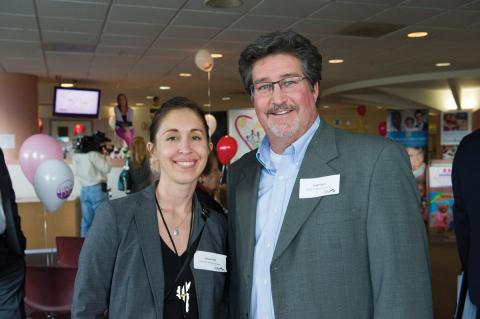 It's an example of what Disney VoluntEARS—a big help to Karen throughout this process—calls "skill-based volunteerism." Several Disney lawyers and staff first put their new knowledge into practice this past summer. In August, they helped four children finalize their adoptions into forever families. The overwhelmingly positive reaction from the rest of Disney Legal led Karen to bring many more members of the department on board.
On November 22, also known as National Adoption Day, the Disney pro-bono team helped shepherd 10 more adoptions at L.A.'s Edmund D. Edelman Children's Court—and many Disney Legal staff members also volunteered around the courthouse, helping to make the day run smoothly for all 150 families. However, adoptions in Southern California are only the beginning. "We're launching a similar project with Disney lawyers in New York," Karen adds, "and the outpouring of support has been great." A comparable project in Orlando is also in the works. November's Adoption Day was meaningful for all involved. "I was incredibly proud to see so many smart and caring professionals from Disney's Legal department helping in every way possible," Karen says with a smile. And Disney's pro-bono work has just begun, thanks to the enthusiasm, time and effort shown by the Company's lawyers and staff.