Walt Disney said, "You can design and create, and build the most wonderful place in the world. But it takes people to make the dream a reality."
At The Walt Disney Company, 195,000 employees operate in 45 countries to honor a legacy of storytelling that began with Walt himself, while continuing to deliver next-generation experiences across multiple lines of business—from innovative theme parks and state-of-the-art motion pictures, to broadcast entertainment and digital media offerings that engage fans on a variety of platforms, wherever they may be. A talented and diverse workforce helps drive our success, and we're pleased to be among LinkedIn's Top Companies for 2017. Disney ranks No. 9 on the list, which LinkedIn compiled by studying the actions of its more than 500 million members, to determine where professionals want to work now.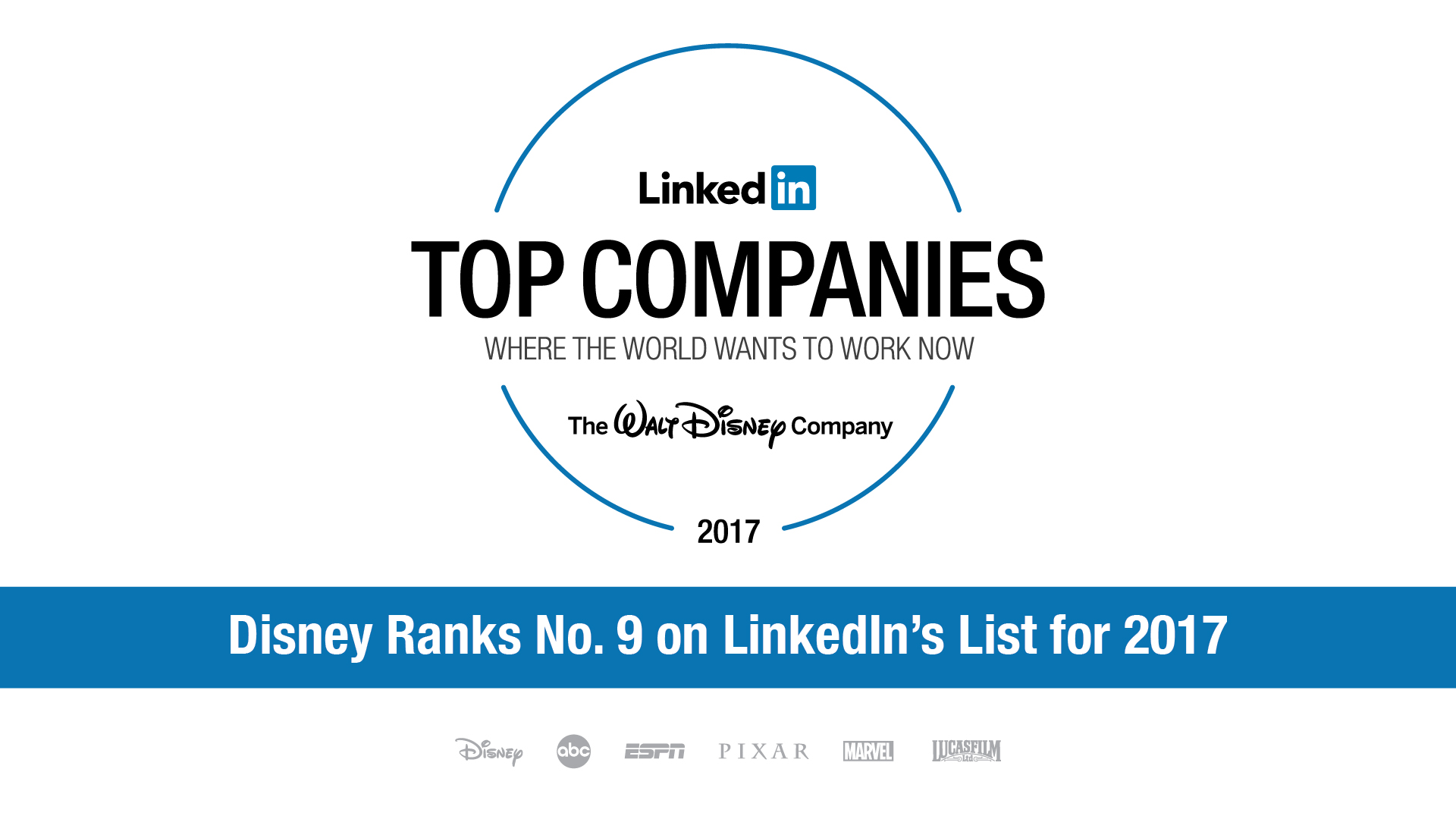 In compiling the rankings, LinkedIn looked at billions of actions taken by its users, focusing on three main pillars: interest in a company's jobs, interest in a company's brand and employee retention. The 50 companies on the list span 21 industries and, LinkedIn Editor-in-Chief Daniel Roth says, "represent those that are most in-demand, those that have figured out how to attract top talent and then keep them." Disney was singled out for the creative talent it hires and retains and the marketable properties the Company creates.
Earlier in 2017, Disney was recognized on Reputation Institute's annual list of "The World's Most Reputable Companies" and the Company led the entertainment industry on Fortune's list of "World's Most Admired Companies," ranking 5th overall. To learn more about working at Disney and how you might be part of the story, visit DisneyCareers.com or follow The Walt Disney Company on LinkedIn.