With the holiday season in full swing, our portfolio of websites for families, featured previously in our Halloween post, continues to serve as Disney's online holiday headquarters. The popularity of these sites — Spoonful, Babble and Disney Baby — continues with ideas inspired by traditional holiday themes as well as treasured Disney characters.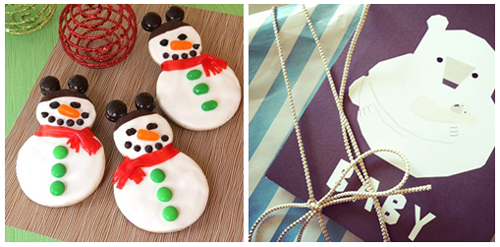 Spoonful.com offers a variety of ideas that make it a favorite family website this season. From crafts like homemade Christmas cards and ornaments to recipes for winter dinnersand Mickey and Minnie peppermint swirl cookies, the site features ideas that give families an opportunity to cook, create and celebrate together
Moms and dads can rely on Babble.com for seasonal advice from parent bloggers, includingunique ways to create new family traditions, cook fun holiday appetizers and teach kids to give back.
Disney Baby helps new and growing families cherish their magical moments, which can be especially meaningful during the holidays. The Disney Baby blog is a go-to destination for parents interested in holiday stories and tips, and parents can use the site to find the perfect gifts and winter outfits for their little ones.
Disney Interactive Family's portfolio of websites will continue to provide inspiring and interactive family content year-round, but for now – Happy Holidays!