Just last week, the Company announced ABC News Anchor Bob Woodruff as the keynote speaker at Disney's first-ever Veterans Institute. During the complimentary, daylong workshop—taking place November 14 at Walt Disney World Resort—Bob will join hundreds of companies as they learn how to build their own veteran-hiring programs. We're only a couple of weeks away from the event, but Bob's making a special appearance on tonight'sE:60, ESPN's newsmagazine, on ESPN (7 p.m. ET).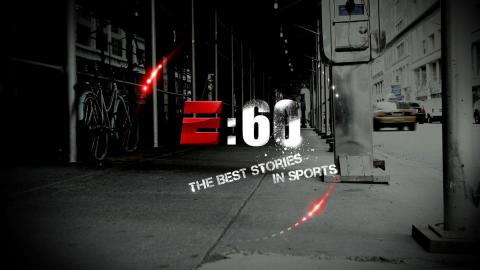 Produced by E:60's Matt Rissmiller, the feature traces Memuna's journey to America from the horrors of war. In a video interview, Bob—who suffered a traumatic brain injury covering the war in Iraq in 2006—and Matt give ESPN Front Row a behind-the-scenes perspective on the making of this feature. Click here to read the post, plus get a sneak peek at tonight'sE:60 feature.
Bob's connection with E:60 began last year, when he profiled former UCLA football player Patrick Larimore. The Bruins star linebacker retired prior to the 2012 season after suffering multiple concussions during his playing career. In this October 2012 Front Row post, Bob explained that his friendship and working relationship with E:60 Coordinating Producer Michael Baltierra was one of the reasons he became a special contributor to the program. His work with the network is another great example of the continued collaboration between ABC and ESPN.