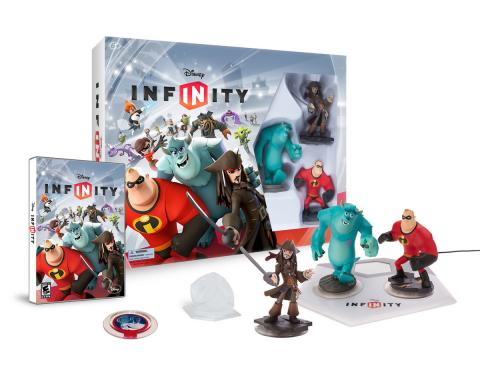 Since launching last year, Disney Infinity, the video game that allows players to create their own adventures by mixing and matching Disney and Pixar characters in a virtual Toy Box, continues to earn rave reviews from fans around the world and has already sold more than three million starter packs globally. The video game proved to be a hit during the holiday buying season and appeared on the top 10 list of best-selling games for 2013, according to NPD, a market research firm that tracks retail sales.
In addition to releasing new characters and content since Disney Infinity's August 18 launch, Disney Interactive releases weekly themed Toy Box worlds for players to download for free. The Toy Boxes feature a combination of impressive user-generated and Disney team content. Just in time for one of the biggest sporting events of the year, the team released a new Disney-created Toy Box called "The Big Game" today! Players can channel their game day spirit in the Disney Infinity-themed football stadium, which is fully equipped with a show stopping halftime stage and a racetrack. Check out a video of the Toy Box here:
Still haven't picked up a Disney Infinity starter pack or Rapunzel character figure? Here's your chance to win them! For the entire month of February, fans can enter the Rapunzel Saves the Day Sweepstakes for a chance to win a video game console, a Disney InfinityStarter Pack and Rapunzel character figure. A new winner will be announced each week! No purchase necessary, click here for entry/rules..
There will be additional surprises coming to Disney Infinity in the coming months, so keep an eye out for more news!