For the first time in forever, World of Frozen is opening its gates.
The world's first and largest Frozen themed land will debut at Hong Kong Disneyland Resort on November 20, bringing all the wonder of the Frozen franchise to life. Inspired by Frozen and Frozen 2—two of the most successful animated films in history—World of Frozen will introduce guests to the wondrous world of Arendelle—home of Queen Anna and Elsa—as our favorite characters celebrate Summer Snow Day.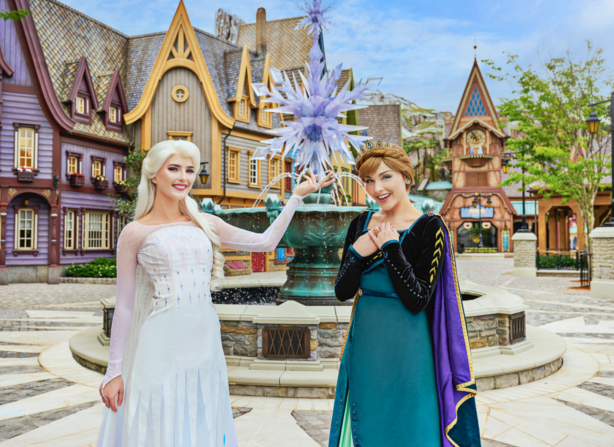 The highly anticipated World of Frozen includes the beautiful details, amazing innovations, and astonishing stories that is the trademark of Disney Parks mixed in with the beloved sights, sounds, tastes and characters of the hit films.
"Today, on the 18th anniversary of Hong Kong Disneyland Resort, we're thrilled to be sharing more details on World of Frozen," Michael Moriarty, managing director of Hong Kong Disneyland Resort, said. "World of Frozen is an integral part of the park's latest expansion and growth, and with the launch on November 20, we look forward to welcoming even more guests from around the world.
Moriarty added that "we are committed to continually delivering new and innovative offerings so that our guests can enjoy a magical experience with each and every visit to the resort."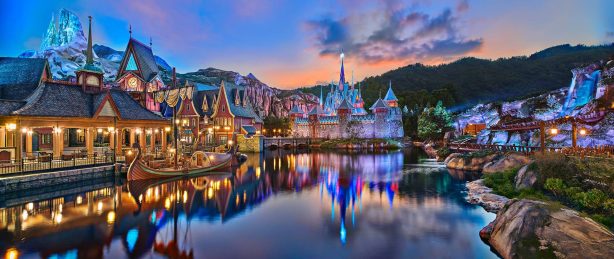 Two of those magical experiences will be the fun-filled attractions: Frozen Ever After and Wandering Oaken's Sliding Sleighs. Frozen Ever After will take guests on a journey to meet Elsa at her Ice Palace that is open to all for the first time while Wandering Oaken's Sliding Sleighs will be a rollicking adventure.
There will be familiar sights from the films too such as Arendelle Castle—home of the royal family—and the clock tower in which Anna and Prince danced and sang Love Is an Open Door from the original film. These sights blend right into the unique natural landscape of Hong Kong—which offers a seamless transition between artificial landforms and the World of Frozen.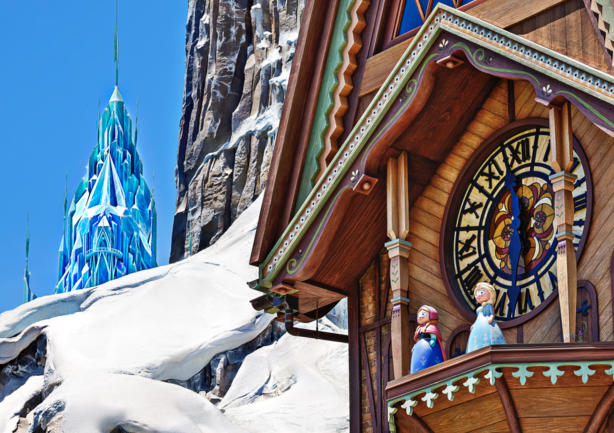 Then there's bringing the Frozen characters to life. This will be done thanks to Walt Disney Imagineering's most advance, fully-electric Audio-Animatronics®.
"Bringing our characters to life, featuring our unique, state-of-the-art Audio-Animatronics® figures, is a thrilling aspect of this project," Amanda Chiu, senior producer at Walt Disney Imagineering Asia, said. "It is a great testament to the amazing talents at Walt Disney Imagineering who made the impossible possible.
Chiu added that "we share the same goal with Walt Disney Animation Studios to create incredible entertainment for people of all ages, using innovative technology to tell a compelling, heartfelt story like never before."