By featuring relatable characters and engaging stories, ABC Family has earned its place in the network landscape and is well regarded for programming that connects with viewers in very personal and authentic ways. To continue this commitment, the Millennial-targeted network is introducing three new additions to its family of shows: Chasing Life, Mystery Girlsand Young & Hungry.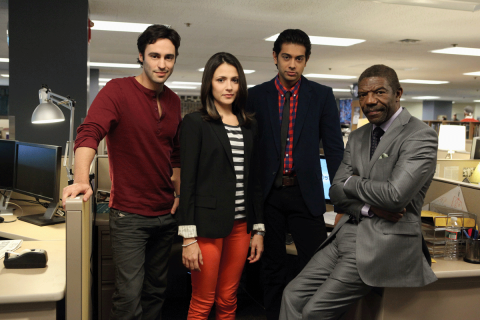 Chasing Life (Tuesdays, 9 p.m. ET/PT) tackles an issue that sadly affects many families around the world. Actress Italia Ricci stars as April, a charismatic, 20-something aspiring journalist who learns she has cancer but refuses to let that define her destiny. However, that one aspect isn't all that defines this groundbreaking series. "It's not just a show about a girl with cancer," Italia explains. "It's a show about a girl with a family, with hopes, dreams and obstacles to overcome. It's a show about a girl who's confused about what she wants in relationships. It just so happens that cancer is the vessel that tells all of these stories under one roof, so to speak."
For anyone who has ever faced daunting challenges in life, it's an inspiring tale of never giving up on our dreams and always following our hearts. "Basically, I hope that it will get people to realize that they should just go after what they want and need, and hopefully, at the end of the day, it all works out," Italia says.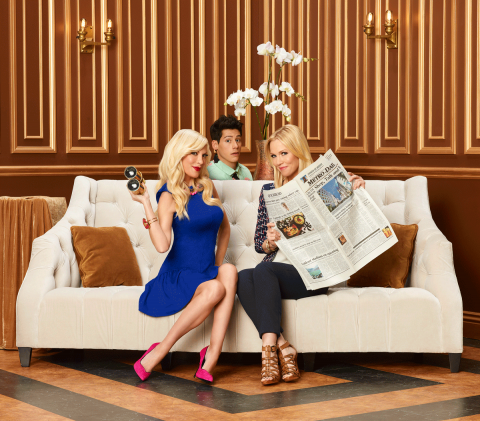 For those who miss living vicariously through Beverly Hills buds Jennie Garth and Tori Spelling—good news! Join the duo again as they try to recapture their own former celebrity glory as Charlie Contour and Holly Hamilton in Mystery Girls, premiering tonight, June 25 (8:30 p.m. ET/PT). "It's about two former co-stars who were on a hit show in the '90s, and they play private detectives on TV," Tori Spelling, who plays Holly, says. "Now, years later, they're reunited through a real crime and they decide to get together and open a real detective agency." Admittedly, Holly is the more anxious of the two to regain her fame and she convinces Charlie, now a housewife and mother, to open the agency. "It's fun, it's colorful, it's Tori and me being silly and looking good and having a great time," Jennie adds.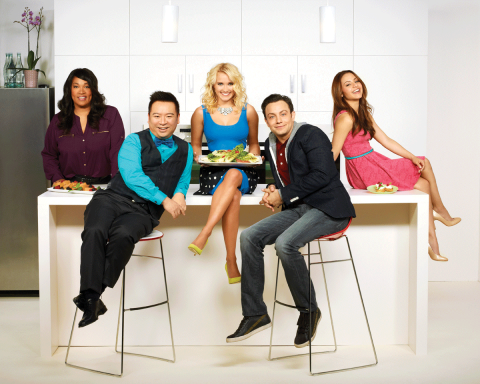 The Wednesday comedy lineup actually kicks off with the new series Young & Hungry (8 p.m. ET/PT), which premieres before Mystery Girls tonight. In the series, the classic clash between naïve and determined and established and classy is shown in a new way when a wealthy young tech entrepreneur meets a feisty young food blogger—a gal who is determined to be his personal chef.
"This show is so cute," Emily Osment, who plays culinary prodigy Gabi, confesses. "It's about a very ambitious chef, and she has no idea what she's doing except for the fact that she knows how to cook. All she wants to do is make food and be successful at it."
Whether it's showcasing life-changing events or simply the quirks of everyday life, these new ABC Family shows are certainly relatable and fun. Join the Family affair every week by tuning in to Chasing Life, Mystery Girls and Young & Hungry.