As 2015 draws to a close, we like to look back at how Walt Disney Parks and Resorts has delivered on our commitment to the people and communities where we live, work and play. Since 2009, we've donated more than 1 million tickets, and in 2015 alone, we gave more than $60 million to charitable organizations around the globe. Our cast members also donated hundreds of thousands of volunteer hours to help those in need. And just this month, our cast members made extra efforts to spread the holiday cheer: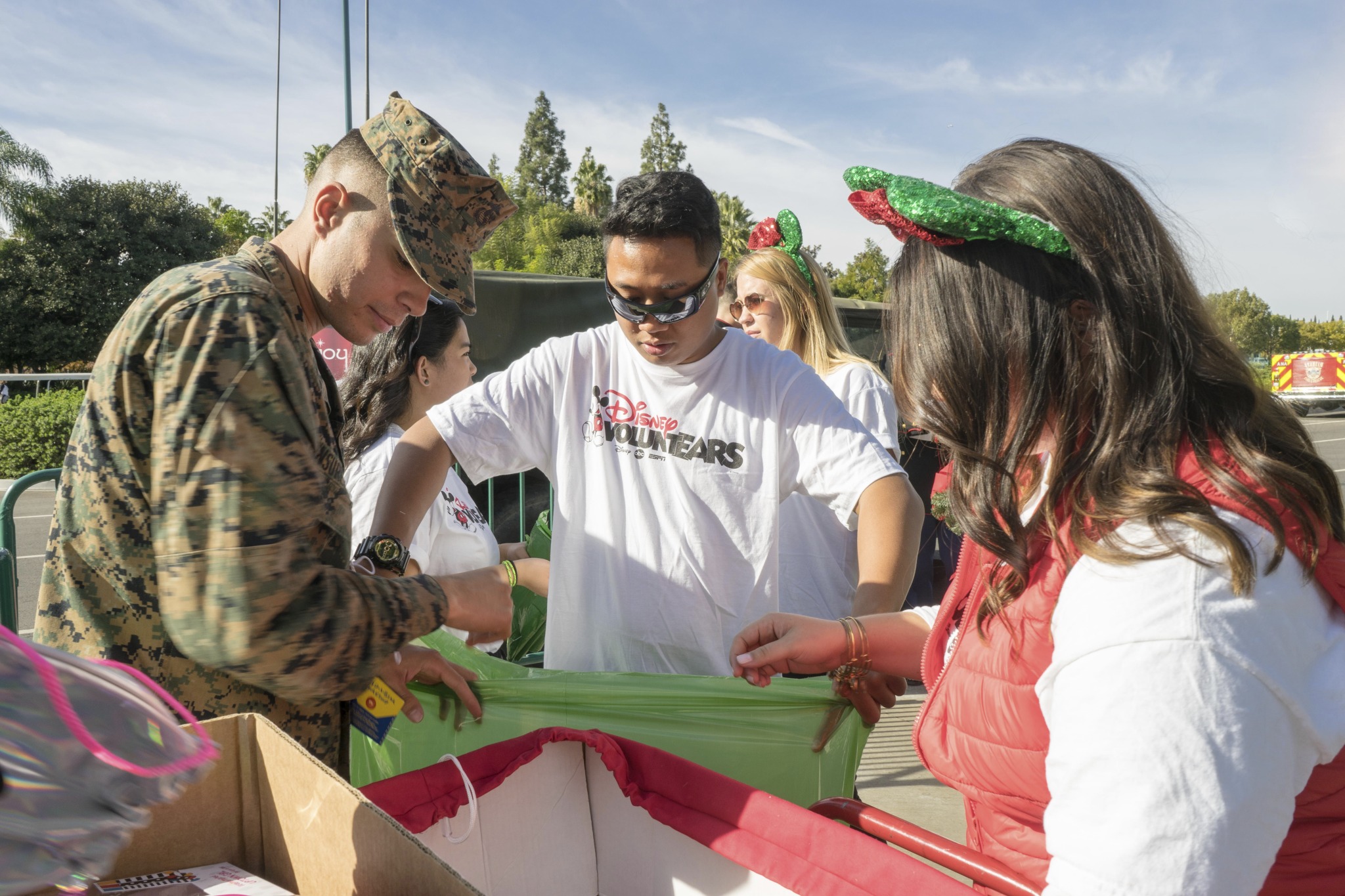 Disneyland Resort brought magic to the 15th annual CHOC Children's Hospital holiday party. Nearly 400 patients and their families enjoyed special moments with Disney characters dressed in their holiday best, drawing lessons by Disney animators, holiday cookie decorating and performances by magicians. The resort also continued its tradition of supporting the U.S. Marine Corps Reserves' Toys for Tots program, collecting more than 22,000 toys and making a special Diamond Celebration donation for local children in need.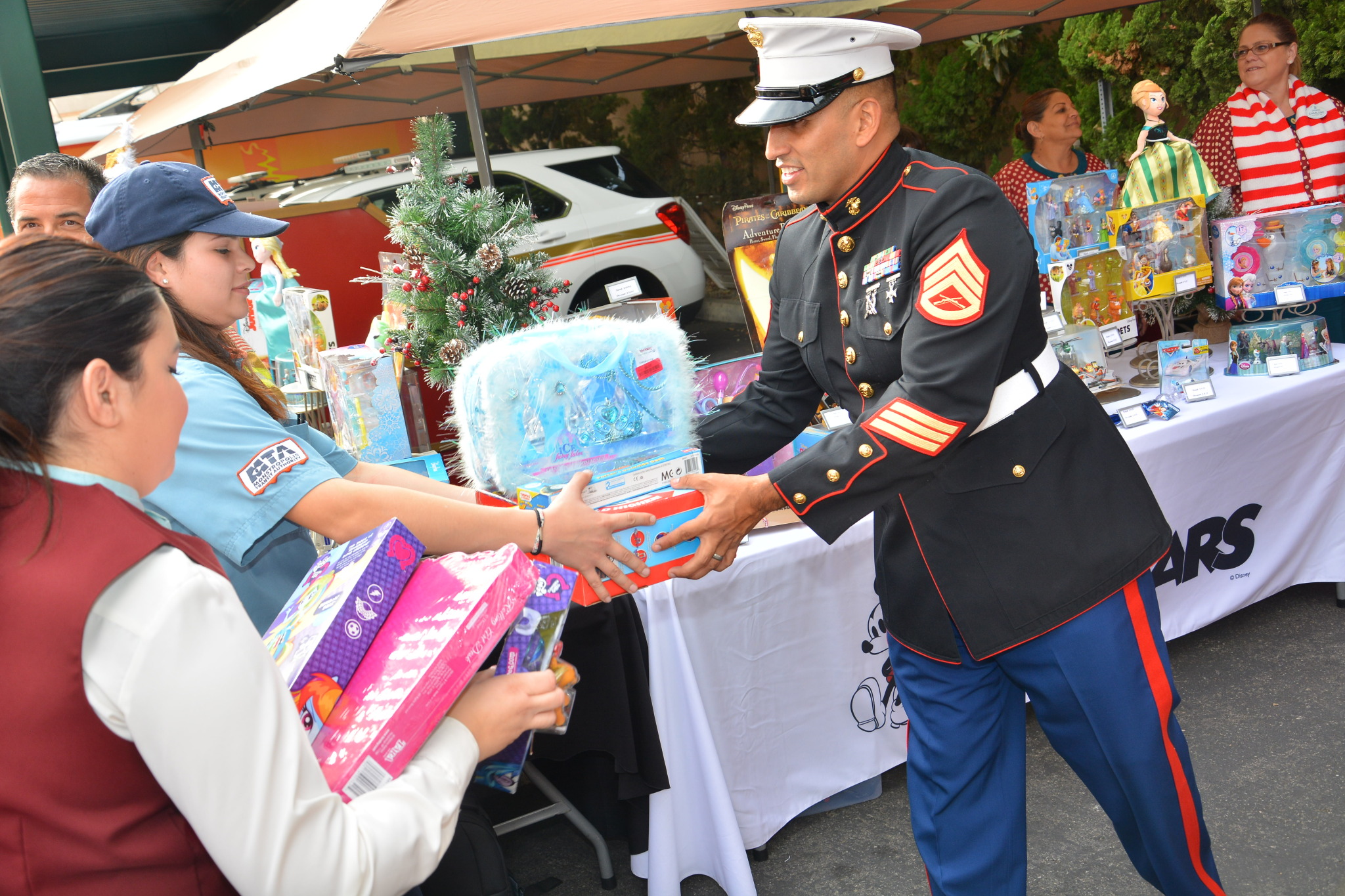 Walt Disney World Resort joined forces on the Toys for Tots drive in Central Florida, with cast members and their families volunteering 6,500 hours of service and donating more than 37,000 games, books, toys and plush dolls. The resort contributed $100,000 toward a USO Welcome Center for military families at Orlando International Airport (OIA) and surprised the Homeless Impact Fund at Central Florida Foundation with a $500,000 gift to help end family homelessness.
Disney Cruise Line crewmembers joined Mickey and Minnie to spread holiday cheer in port communities in the U.S. and the Caribbean, visiting children at local schools and hospitals. Disney characters also joined Disney VoluntEARS from Aulani at a local hospital in Hawaii. During Disney Vacation Club's Merry Member Mixers, hundreds of Disney Vacation Club members and their guests of all ages helped make cards for children and service men and women and painted murals that will be donated to children's hospitals.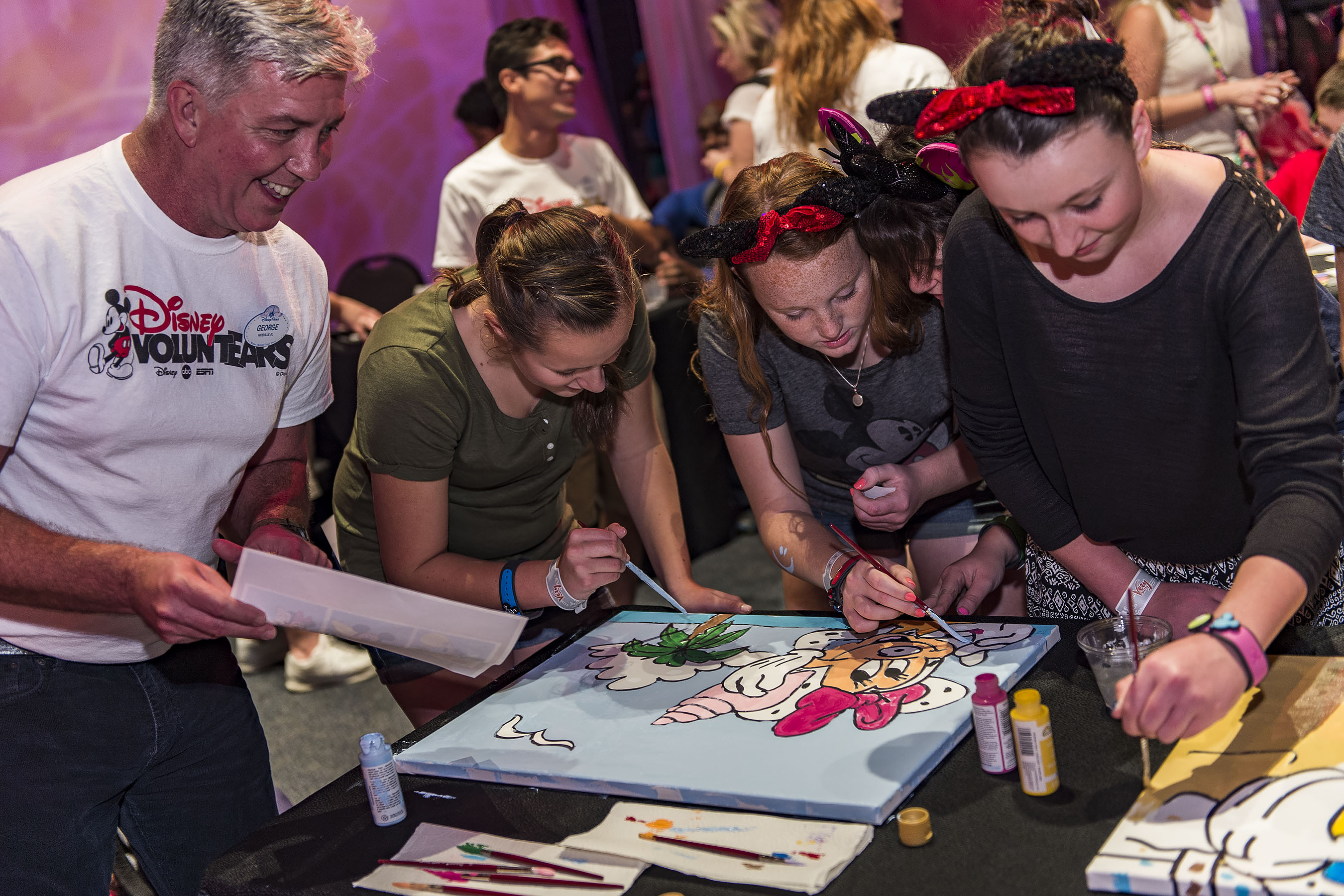 Before they even welcome their first guests in 2016, Shanghai Disney Resort cast members hosted a Santa meet-and-greet at Shanghai Children's Medical Center.
At Hong Kong Disneyland, Disney VoluntEARS visited local hospitals and knitted almost 700 scarves and hats for people in need. Hong Kong Disneyland also donated about 5,000 tickets this month to give underprivileged families opportunities to make lasting memories together.
Through contributions, collaborations with local organizations, in-kind gifts, and volunteerism, Walt Disney Parks and Resorts is proud to do our part to make lasting and positive change in the world. Many thanks to the Disney VoluntEARS and their families who joined us and helped make a difference in our communities. To learn more about our holiday projects and our year-round citizenship efforts, visit the Disney Parks Blog.