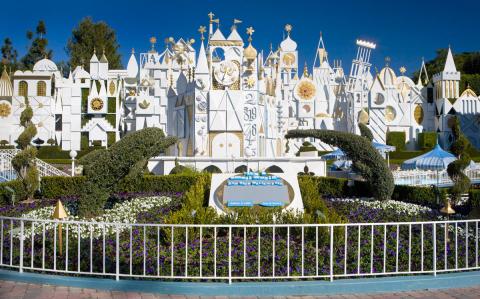 This week, the Themed Entertainment Associated (TEA) announced the recipients for their 21st annual Thea Awards. These awards seek to acknowledge the outstanding achievements in the themed entertainment industry in addition to the creative talent behind each attraction or experience. Walt Disney Parks and Resorts was honored to receive three awards, including the Thea Classic award for Disneyland's it's a small world attraction in Anaheim, California. Incoming TEA president Steve Birket deemed it's a small world a "timeless classic," calling the attraction "a metaphor for our increasingly global industry."
Disney Parks also received honors for Bistrot Chez Remy at Walt Disney Studios Park in Paris, France, and for Wilderness Explorers at Disney's Animal Kingdom in Orlando, Florida.
Additionally, the International Association of Amusement Parks and Associations (IAAPA) announced their Brass Rings Awards for Live Entertainment Excellence this week, whereTokyo Disney Resort's Once Upon a Time won for Best Multimedia Spectacular.
Congratulations to our Walt Disney Parks and Resorts teams worldwide! To read more about the awards, visit the Disney Parks Blog.