With tens of thousands of Walt Disney Parks and Resorts cast members around the world, we have an opportunity to give back in a big way. In 2012, cast members donated more than 315,000 hours of their time and expertise to local communities – continuing a tradition of giving back by promoting the well-being and happiness of kids and families and embracing Disney's history of environmental stewardship.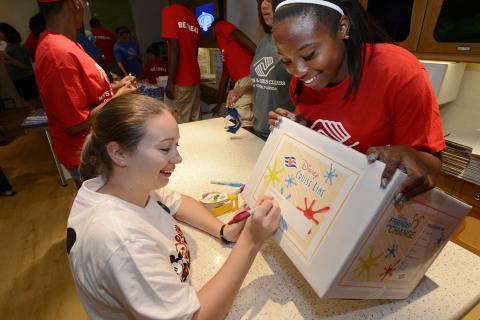 Here are a few examples of the many ways our cast gave back in the past year:
Disney Cruise Line continued to deliver magical family vacations at sea while making it a priority to support communities in ports of call throughout The Bahamas, the Caribbean and Mexico. In addition to its significant contribution to the Boys & Girls Clubs of Central Florida, cast and crew volunteered more than 4,500 hours, including participating alongside guests in a "Walk for Wildlife," which raised funds for the Jane Goodall Institute through the Disney Worldwide Conservation Fund.
Disneyland Paris celebrated 20 years as part of the local community with a birthday bash attended by 1,000 kids from the European Association Against Leukodystrophy (ELA) Foundation. Cast members supported Tout Le Monde Chante Contre le Cancer, an annual fundraising event that included kids' workshops, Disney characters and a flyover by the French Air Force Acrobatic Team. VoluntEARS also led Disney Friends for Change workshops for local children.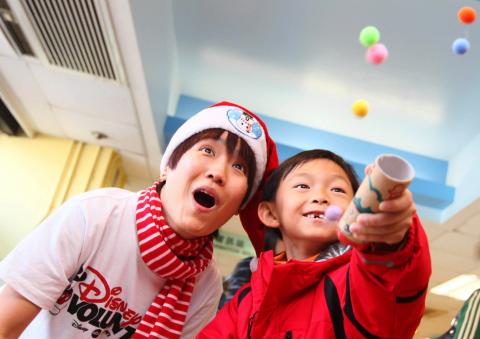 Hong Kong Disneyland continued to create positive change in the community. Cast members donated more than 5,000 service hours to charitable causes. And nearly 200 VoluntEARS participated in training that will allow them to volunteer with the Hospital Play Therapy Project benefitting more than 1,000 pediatric renal patients.
Helping to preserve and rediscover Hawaii's cultural milestones and history, Aulani cast members helped transcribe Hawaiian-language newspapers printed from 1834 to the late 1940s. And during the holidays, Aulani VoluntEARS participated in the 14th Annual Ko Olina Thanksgiving Outreach, where they organized, prepared and served food to families at 15 shelters on O`ahu's Leeward Coast.
Disney Vacation Club VoluntEARS at Disney's Vero Beach Resort donated more than 1,300 hours of their time to local organizations and participated in the annual Tour de Turtles program, which tracks endangered sea turtles to study their behavior patterns. At Disney's Hilton Head Island Resort, VoluntEARS donated more than 250 hours to projects such as beach cleanups and Boys and Girls Clubs visits.
Shanghai Disney Resort cast members and Imagineers devoted more than 700 hours to the community, demonstrating the resort's commitment to being an active corporate citizen in Shanghai and China. Cast members at Shanghai Disney Resort, which is currently under construction, worked with the local community on beautification efforts and on programs such as Adopt-A-Garden Organic Farming.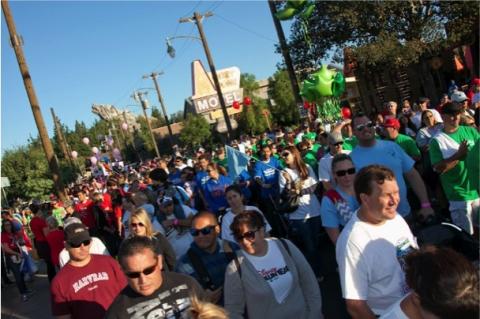 Disneyland Resort worked closely with its long-standing partners – Children's Hospital Orange County (CHOC) and KaBOOM! – to help ensure that generations of local children will have access to state-of-the-art health care and much needed play spaces. VoluntEARS contributed more than 92,000 hours of time through projects such as planting community gardens and packing food boxes for families in need.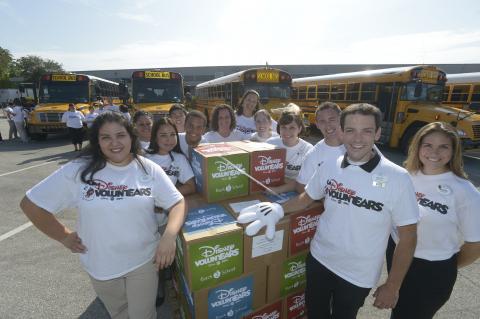 Walt Disney World Resort VoluntEARS performed more than 216,000 hours of service, including building two KaBOOM! playgrounds and spearheading the annual Back-to-School Supply Drive, which distributed a record 3.1 million supplies and 13,000 backpacks. And through the Disney Career Expo, cast members provided career advice to hundreds of U.S. veterans as part of our Heroes Work Here Initiative.
Stay tuned to Disney Post to learn more about year-round citizenship efforts, and check out a recap of The Walt Disney Company's overall giving efforts in 2012!