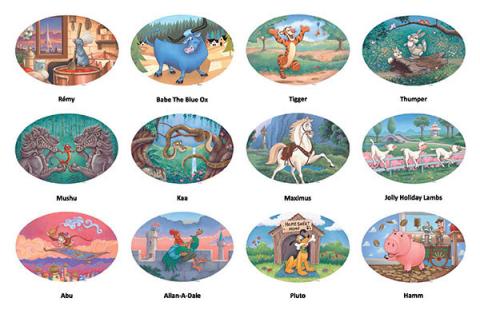 Last week, just in time for Chinese New Year, we shared some exciting news from Shanghai Disney Resort and its Garden of the Twelve Friends—a whimsical area of the theme park that recasts 12 favorite Disney and Disney•Pixar characters as members of the Chinese zodiac. "Jolly Holiday" lambs from Disney's Mary Poppins were selected in honor of the Year of the Sheep. The Garden of the Twelve Friends will feature a garden wall decorated with flowering vines and colorful mosaic vignettes created in collaboration with local Chinese artists and craftsmen, and will resemble a classic Chinese garden where families can gather and relax together.
Other Disney characters chosen to represent Chinese zodiac signs include Remy fromRatatouille, Babe the Blue Ox, Tigger the tiger, Thumper the rabbit, Mushu the dragon, Kaa the snake, Maximus the horse, the Jolly Holiday lambs, Abu the monkey, Allan-A-Dale the rooster, Pluto the dog and Hamm the pig.
Here's a look at how Walt Disney Parks and Resorts are celebrating Chinese New Year around the world: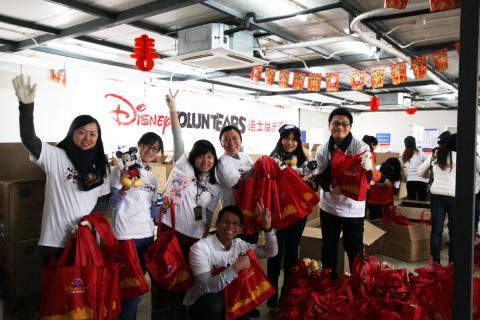 Shanghai Disneyland is celebrating the holiday by giving to their community and workers. In early February, a group of VoluntEARS from Shanghai Disney Resort worked with representatives from the Shendi Group and the Administrative Commission of Shanghai International Tourism and Resorts Zone to prepare more than 5,000 Disney holiday care packages for construction personnel at the resort. The care packages were offered as a token of appreciation to recognize construction workers for their contributions to the resort and to help kick off the Chinese New Year celebration.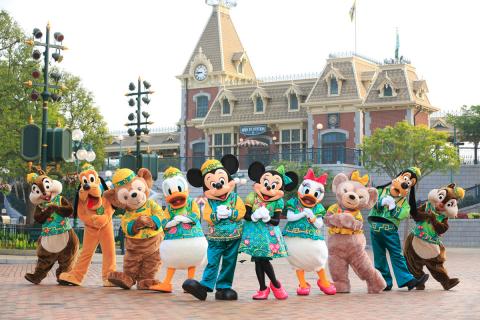 Now through March 8, Hong Kong Disneyland will welcome the Year of the Sheep with a spectacular display of festive blossoms to represent the spirit of inspiration and hope that the New Year brings. Disney friends Mickey, Minnie, Donald, Daisy, Goofy, Pluto, Chip, Dale and Duffy will celebrate and welcome the New Year in new and festive floral-inspired outfits, and wishing guests a year of luck and prosperity. Additionally, guests will have the opportunity to enjoy authentic Chinese New Year dining opportunities and partake in the spirit of giving with several Chinese New Year-themed gift collections.
At Disney California Adventure park at the Disneyland Resort, guests can celebrate Lunar New Year at the Happy Lunar New Year celebration. Today through February 22, Paradise Gardens will be transformed with hanging lanterns and vibrant red and gold décor, providing guests the perfect setting to enjoy live cultural performances and festive food and beverage options.
Happy Lunar New Year from Walt Disney Parks and Resorts!