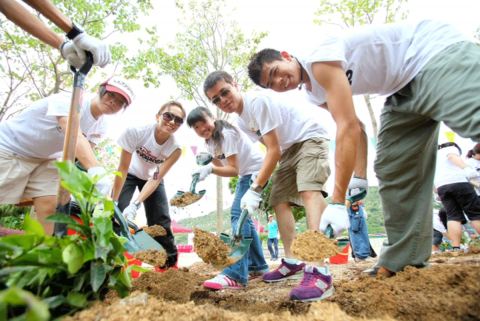 At Walt Disney Parks and Resorts, we aim to protect the planet for tomorrow and encourage others to do the same. Our cast members play a huge role in that effort, using resources wisely and inspiring others to reduce their impact on the environment. In celebration of Earth Month, cast members, crew members and Imagineers shared their passion for the planet in their communities around the globe. Here's a look at a few ways we are making a difference and inspiring others:
During Earth Month, Disney Cruise Line guests and crew are taking part in organized "Walks for Wildlife" onboard the ships and at Disney's private island, Castaway Cay. These events started exclusively for crew members, but in recent years have grown to include guests coming together to support conservation. Additionally, guests can watch the newest Disneynature film at sea, Monkey Kingdom. To celebrate the premiere, Disney Cruise Line will make a contribution through the Disney Conservation Fund to benefit Conservation International and their efforts to protect monkeys and endangered species in Sri Lanka, Cambodia and Indonesia.
Disneynature's Monkey Kingdom is also being featured at the Disneyland Resort. 140 children from eight local Boys and Girls Clubs were invited to screen the film at AMC Theatre at the Downtown Disney District. Additionally, hotel guests enjoyed special screenings of Disneynature's Wings of Life and Bears. They also had the chance to release more than 150,000 ladybugs into the horticulture, reducing the need for pesticides at the resort.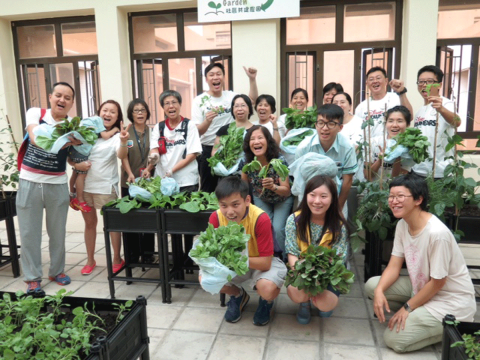 At Hong Kong Disneyland, guests were invited on a special horticulture tour highlighting environmental efforts. Additionally, Hong Kong Disneyland cast members and VoluntEARS took part in a number of community outreach events including a "coastal watch" project in support of the World Wide Fund for Nature to clean up litter, and a tree-planting event on Nei Lak Shan—a hill near the resort on Lantau Island.
In honor of Earth Month, Shanghai Disney Resort VoluntEARS led by Shanghai Disney Resort's first Ambassador, Jennie Xu, delivered the first series of fun environmental classes at Gonglu Primary School in Chuansha New Town, Pudong District. With support from local non-government organization "Shanghai Roots and Shoots," VoluntEARS hosted more than 400 local students for the inaugural class focused on educating students on waste separation and recycling through hands-on experiments and demonstrations.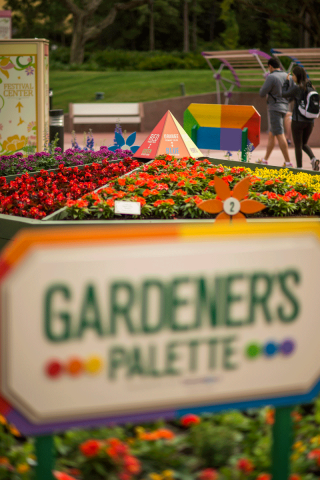 At Walt Disney World Resort, guests are invited to celebrate the beauty of Mother Nature at the Epcot International Flower & Garden Festival. Three new specialty gardens connect families and kids with nature: Nature Rocks, presented by The Nature Conservancy, the Backyard Habitat, presented by the National Wildlife Federation, and the Purple Martins, presented by Audubon Florida. These lush spots will encourage families to spend more time outdoors and inspire guests with some tips on bringing Disney magic to their own homes and gardens.
To learn more about how Disney Parks are working to reduce environmental impact and inspire others to go green, visit the Disney Parks Blog.