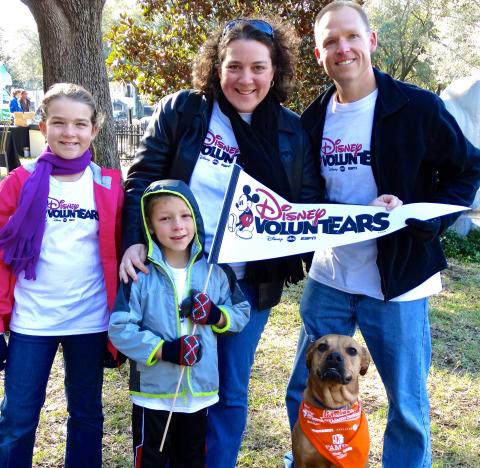 In February, we shared the story behind Compassion Month—an initiative by The Walt Disney Company to find creative yet meaningful ways to spread love and compassion to kids, families and organizations in the communities in which we work and live. Here's a look at some of the ways Walt Disney Parks and Resorts celebrated Compassion Month around the world:
Walt Disney World Resort Disney VoluntEARS participated in the Pet Alliance of Greater Orlando's 21st annual Paws in the Park event in downtown Orlando. More than 300 VoluntEARS staffed the Disney Kids and Family Together Zone and walked in the Disney Dogs Pack, raising more than $20,000 for the cause. At the end of the event, Disney VoluntEARS, families and their dogs all gathered close together with Mickey's best pal Pluto for a commemorative photo to celebrate another successful event.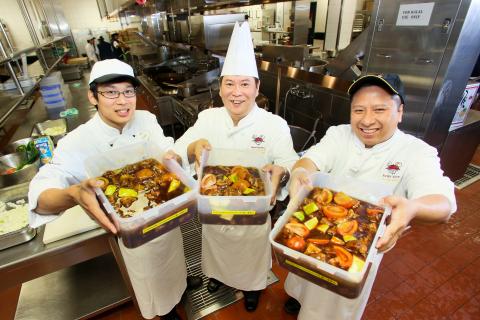 From February onward, Hong Kong Disneyland guests hosting banquets at the resort can specify local non-profit organizations to benefit from the donation of the event's surplus food. The non-profits then distribute the safe-to-eat leftover food to community centers in various districts around the city to feed those in need.
In honor of Compassion Month, crew members from the Disney Magic, Disney Wonder,Disney Dream and Disney Fantasy participated in a Hospital Greeting Card Project that will benefit children and families at hospitals in Disney Cruise Line ports of call. Crew members colored greeting cards and wrote messages of encouragement to help bring joy and comfort to children in their time of need.
Shanghai Disney Resort VoluntEARS paid visits to children at the Half the Sky Family Village Orphanage in East China's Nanjing City and patients at the CereCare Wellness Center for Children in Shanghai. VoluntEARS created Chinese New Year decorations with the children to celebrate and ring in the Year of the Sheep. Additionally, the resort's VoluntEARS participated in the "Share the Joy" Adopt-A-Student program by collecting and donating new winter coats to local students—creating lasting relationships between Shanghai Disney Resort cast members and the local community.
In Japan, the annual "Hina Matsuri" Doll Festival was held at "Aiji-no-ie" orphanage. VoluntEARS from Tokyo Disney Resort played with children from the orphanage, and the group enjoyed Japanese games, food and celebratory activities.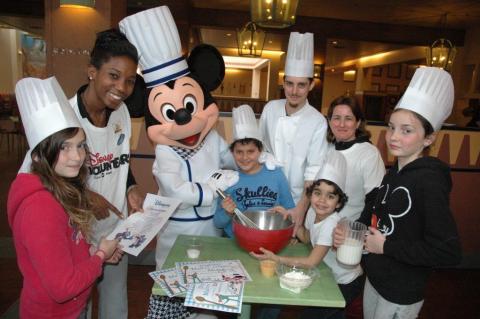 In February, Disneyland Paris VoluntEARS invited 300 children from different French charities for a day of fun and magical memories with their families. Children and their families also participated in a culinary workshop led by one of the Disneyland Paris pastry chefs, who shared his secrets for making the perfect crêpe.
Walt Disney Parks and Resorts is proud to be a part of a much larger initiative that strives to make dreams come true for kids and families around the world.