Disney Chairman and CEO Bob Iger joined Disney Legends, members of the Disney family, and other Disney luminaries to dedicate Walt Disney's newly restored office suite on the Walt Disney Studios lot in Burbank today. The restoration faithfully re-constructs Walt's formal and working offices and includes original furnishings, some items from his collection of miniatures, awards and his piano. Office suite 3H was carefully restored and re-envisioned by Walt Disney Archives staff as an immersive exhibit experience where Disney employees and studio guests can find inspiration by visiting the creative center of the studio that Walt so loved.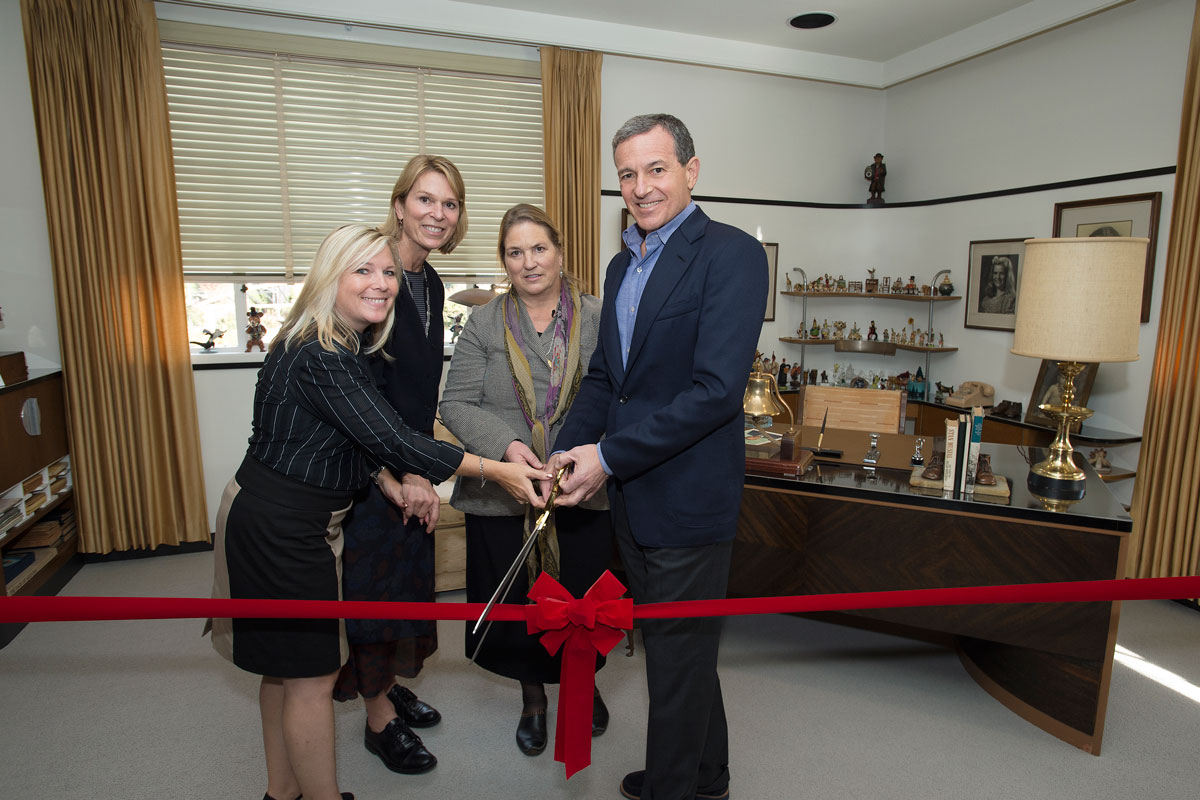 Walt, who first moved into this office in January 1940, was, by the mid 1950s, creating animated classics, live-action films, unforgettable TV series and exploring new forms of entertainment, including a revolutionary concept in family entertainment called Disneyland. Within these walls, Walt not only oversaw a prodigious amount of work, he also welcomed an impressive list of visitors over the years—from composers and artists like Leopold Stokowski, the Sherman brothers and Salvador Dali, to authors, foreign dignitaries and animation pioneers like the Fleischer brothers.
"It's a very cozy, humble place with things he loved in it and things we remember from our childhood," said Joanna Miller, Walt's granddaughter, who spoke on behalf of the Disney family at the event.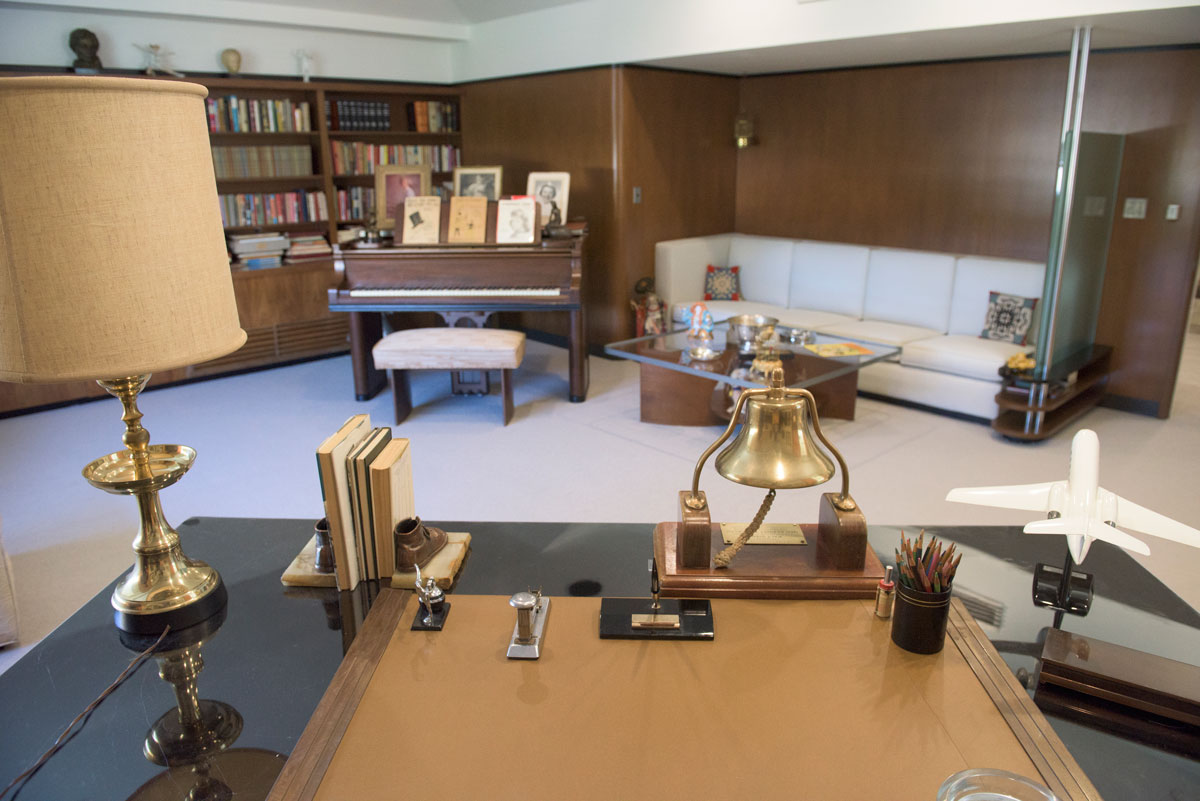 "Watching this project move from concept to reality has been really rewarding for me and the Archives staff," notes Walt Disney Archives Director Rebecca Cline. "Having the chance to work with the original materials preserved from Walt's offices in the actual space in which they were used as 'tools of the trade' is a unique experience for us as historians. Seeing, firsthand, the kinds of things that Walt surrounded himself with for inspiration really helps us to understand the kind of person and creative genius that he truly was. The fact that we could mount this display, much less with original and historic materials, is a testament to our department's own history, as well as Walt's. We're lucky and honored to have cooperated with so many other groups around The Walt Disney Company to make this new exhibit a reality."
This new, permanent exhibit is dedicated to the creative genius of Walt Disney and presents the history of the man and the company he founded through artifacts and images. There will also be rotating exhibits on various Disney subjects to celebrate anniversaries, films, and events throughout the Company's history from 1923 to the present day. The first exhibit is dedicated to Kem Weber, the architect who designed the look and feel of the Studio lot, which opened in 1940. Weber also designed furniture for the Studio, and his designs, along with concept artwork, will be showcased for a limited time.
Walt Disney's office will be open to Disney employees, cast members, and studio visitors. In 2016 it will be added to tours of the Studio lot and Archives that D23: The Official Disney Fan Club regularly offers to its Gold Members.