This Sunday, Hollywood's best and brightest will gather at the Dolby Theatre for the 89th annual Academy Awards®. The Oscars® represent a capstone for Walt Disney Animation Studios, which, in 2016, released Zootopia and Moana to critical acclaim—the films received 98 percent and 95 percent scores, respectively, on Rotten Tomatoes, along with "A" Cinemascores—and spectacular box office success. Zootopia surpassed $1 billion at the global box office in 2016, while Moana's November 23 debut marks the No. 2 Thanksgiving opening of all time. The two films are going head to head on Oscar Sunday in the Animated Feature Film category, but Walt Disney Animation Studios President Andrew Millstein is quick to note that the dual nomination is a shared success. "It's a manifestation of the collective creative expertise throughout the studio," he says, adding, "The spirit of collaboration, generosity and collective ownership of the studio spills over into awards season."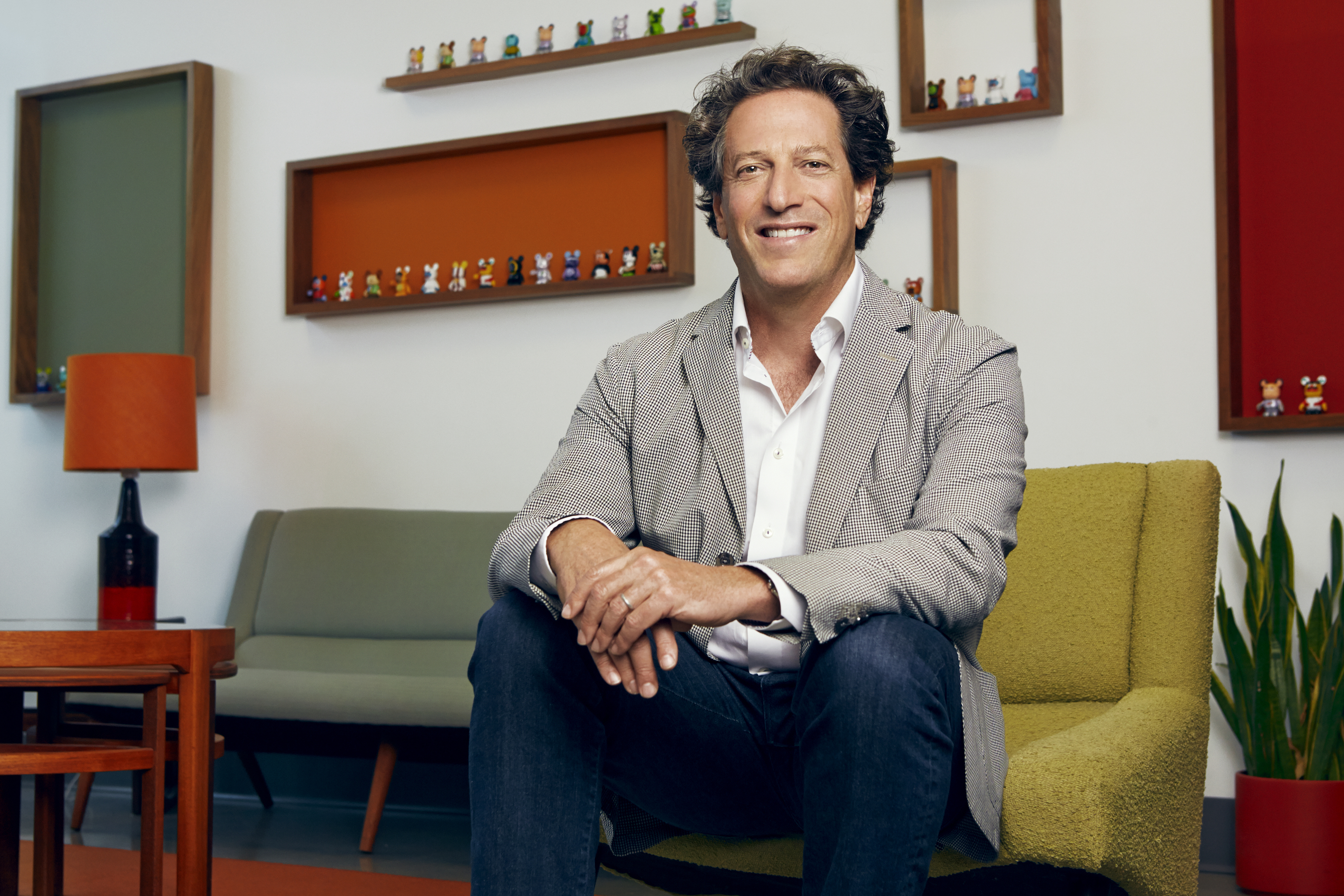 Millstein, who was named president in 2014, credits Pixar and Disney Chief Creative Officer John Lasseter and Walt Disney and Pixar Animation Studios President Ed Catmull with fostering that spirit since they joined the Company 10 years ago in 1996, rebooting the studio and jumpstarting this amazing streak. "They intrinsically believe that everybody has tremendous artistic potential," Millstein stresses. "If you give artists, technologists, administrators—all of the people at the studio—the opportunity to do their work with the kind of unflagging support from leadership, you will get fantastic work." That support comes in the form of a vibrant, engaging workplace where employees feel a connection and a sense of ownership. "And in owning this studio and making it as healthy and creative as possible, you're going to make great films," Millstein says.
The legendary directing team behind Moana, John Musker and Ron Clements, has been with Disney for more than three decades, while Zootopia director Byron Howard has more than 25 years of Disney animation on his long resume. Howard's fellow Zootopia director, Rich Moore, is a relative newbie, having come to Disney just a few years ago to helm Wreck-It Ralph. Walt Disney Animation Studios has perfected the art of hanging on to amazing talent, but, Millstein shares, they put an equal amount of effort into developing the next generation. "We're always looking for opportunities for mentorship, to create leadership positions for people who haven't had them before," he explains. There are regular teaching and training opportunities, and Millstein says, "It's kind of a core value and a responsibility to share with others what's in the 'secret sauce' from their perspective. All of us are going to leave here at some point in time, and we have to make sure that Walt Disney Animation Studios is going to be around forever."
As great an honor as the dual Oscar nod may be, Millstein is also proud of Disney's recognitions from within the animation industry. Zootopia and Moana won eight Annie Awards (with Zootopia named Best Feature), with Moana also receiving an Oscar nomination in the song category, receiving two Visual Effects Society Awards, an MPSE Golden Reel award, and Zootopia receiving the Golden Globe, the Producers Guild of America Award, the Critics' Choice Award, as well as being recognized by the American Film Institute as being one of their Top Ten Films of 2016. For their technological innovation called Meander (first seen in the Oscar-winning short, Paperman), Disney Animation also received an Academy of Motion Picture Arts and Sciences Sci-Tech Award. "It's so meaningful, given all of the films that have been released over the past year. To be narrowed down to such a small handful through peer recognition is the highest honor, and, at some level, I think it's as meaningful an accomplishment as any one win for any one of these awards," he says.
Because so many Walt Disney Animation Studios artists worked on both Zootopia and Moana, Oscar night becomes a big event at the studio. "People come and gather and watch the broadcast in our theater," Millstein reveals. And, he admits, "Our hearts do race just a little bit right before the envelope is opened."
But after the celebration, the Disney Animation team will get back to work on the impressive slate of films they have coming up, including the Wreck-It Ralph and Frozen sequels and Gigantic. "We have a mountain of work to do and all on great, great stories and films," Millstein says, adding, "And I suspect that we're going to continue to elevate the bar and create new industry standards in animation, and we'll continue to push the standards higher and higher. The spirit at Disney Animation is infectious and people are proud of what we're creating and our accomplishments—and I don't see that dampening at all in the years to come."