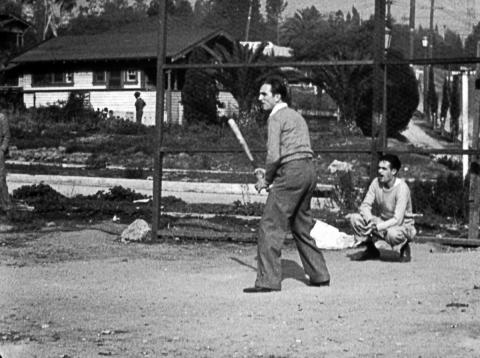 Disney has had a special relationship with baseball since the early days of the Company. Walt Disney was a big fan of the sport as a spectator and even as a player, as seen in this rare photos of Walt at bat during a friendly game with employees on the land that the Ink & Paint building would eventually occupy at the old Hyperion Studios in Los Angeles, circa 1930.
When browsing through our animation library, Disney has paid homage to the sport through the years by producing several shorts during Walt's lifetime, namely How to Play Baseballand the Make Mine Music segment "Casey at the Bat." And now, Disney returns to the pitcher's mound with the theatrical debut of Million Dollar Arm.
If you're a fan of the sport—or even curious to learn a little bit of Disney history—check out Disney archivist Michael Buckhoff's article on WaltDisneyArchives.com. He'll guide you through some fun facts and details about Disney's connection with America's favorite pastime.