The high seas are about to become even more magical as Disney Cruise Line debuts its latest ship, the Disney Treasure.
"The Disney Treasure is part of an unprecedented expansion of Disney Cruise Line," Josh D'Amaro, Chairman of Disney Parks Experience and Products, said. "We started with the Disney Wish last year, and the Disney Treasure will be the second of four new ships that we're launching through 2025."
The ship—which Disney Cruise Line revealed more information about on Tuesday—will set sail December 2024 with all the unique spaces, family entertainment, and world-class dining that Disney Cruise Line is known for. Not to mention, the ship's theme of adventure will inspire the venues and experiences on board, including all-new stories from Disney, Pixar, Marvel, Star Wars, and Disney Parks tales.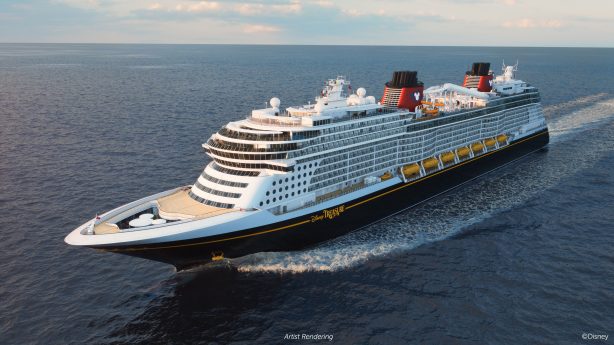 "Our newest ship will immerse guests in brand new experiences that are inspired by beloved Disney theme parks and attractions," Sharon Siskie, senior vice president and general manager of Disney Cruise Line, said.
Some of the adventures in store for guests include Plaza de Coco, a colorful entertainment restaurant themed to the Disney and Pixar film Coco that will feature live music and entertainment from the film's characters and the flavors of Mexico. Worlds of Marvel will be a dining experience that includes everyone's favorite web-slinger, Spider-Man. Then there's 1923, a family restaurant that gives guests a taste of old Hollywood and integrates them in the history of The Walt Disney Company.
There will also be more adult-orientated bars such as the Jungle Cruise-inspired Skipper Society that will offer themed cocktails, light snacks, and décor that evokes the witty Jungle Cruise skippers, as well as the Periscope Pub, which will take guests on an adventure 20,000 Leagues Under the Sea (or at least it'll seem that way). Other adult favorite dining such as The Rose, Palo Steakhouse and Enchanté by Chef Arnaud Lallement will offer amazing views and gourmet meals.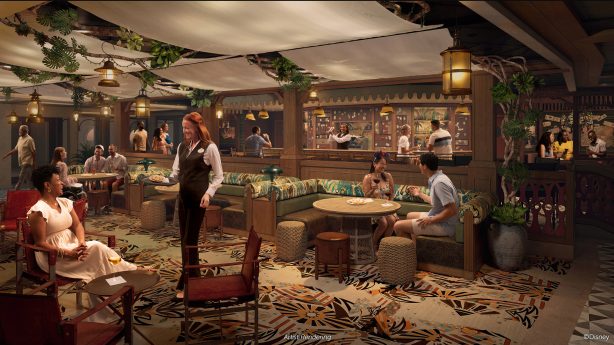 Then there's the beloved entertainment on the Disney Treasure.
The Walt Disney Theatre will hold three Broadway-style stage productions including Disney Cruise Line favorites Beauty and the Beast and Seas the Adventure – and an all-new third show that will be announced soon. On the upper decks, Pirate's Rockin' Parlay Party will have music, fireworks, and some of the most partying pirates on the seven seas.
In terms of thrills, there's AquaMouse: Curse of the Golden Egg. Disney Cruise Line's own attraction at sea will plunge guests into the world of Mickey Mouse and his animated shorts, so not only will there be a fun storyline to follow, but also 760 feet of winding tubes that will offer breathtaking views of the ocean and the Disney Treasure itself.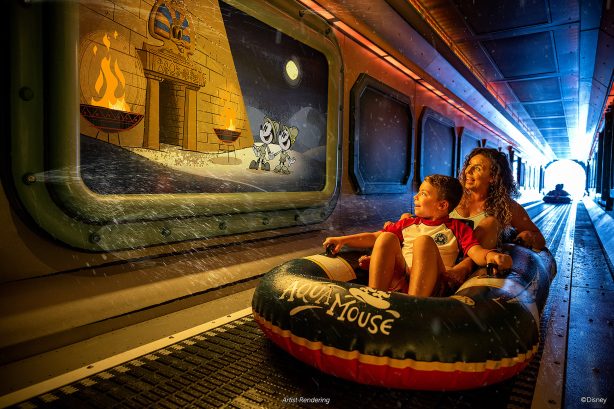 To see more about Disney Cruise Line's newest ship, check out the video below.