What do you get when the worlds of Disney, Pixar, Marvel, ABC and Lucasfilm come together for three magical days of behind-the-scenes sneak peeks, screenings, concerts, exhibits, shopping and more? The biggest D23 Expo in history! The event, which has drawn such talent as Johnny Depp, Angelina Jolie, Robert Downey Jr., Selena Gomez and Idina Menzel in the past, returns to the Anaheim Convention Center August 14–16, for three star-studded days and nights.
Tickets are on sale for the bi-annual Expo, known for celebrating what's new and what's next on the horizon from Disney's wonderful world of theme parks, animation, movies, music, television, collectibles and games.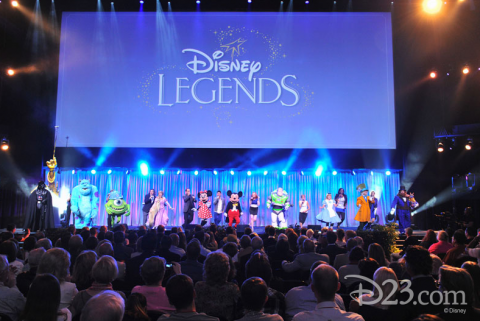 Scheduled to return to the D23 Expo is the Disney Legends Ceremony, which honors the talented men and women who have made significant contributions to the Disney legacy.Treasures of the Walt Disney Archives will also be back with an all-new exhibit. The D23 Expo Dream Store and Disney Store will be stocked full of exclusive and limited-edition collectibles—the perfect showcase for exciting new Disney merchandise. And, of course, the massive show floor will be filled with pavilions where guests will be able to see what's new and what's next for Disney around the world.
Special Early Bird tickets are available now through December 31, 2014, and D23 Members enjoy extra savings. Visit D23Expo.com for more information, and see you at the Expo!