Star Wars: The Rise of Skywalker opens in theaters today, and it marks the epic conclusion to a saga that began more than 40 years ago with the release of Star Wars: Episode IV: A New Hope. At the new film's center is Rey (Daisy Ridley), a powerful young Jedi-in-training whose journey has been a driving force in the latest trilogy and who continues the great tradition of heroic women in the Star Wars universe. That tradition can be traced back to 1977 and the onscreen debut of Princess Leia Organa, played by the late Carrie Fisher, who makes her final appearance in the role—now known as General Organa—in The Rise of Skywalker.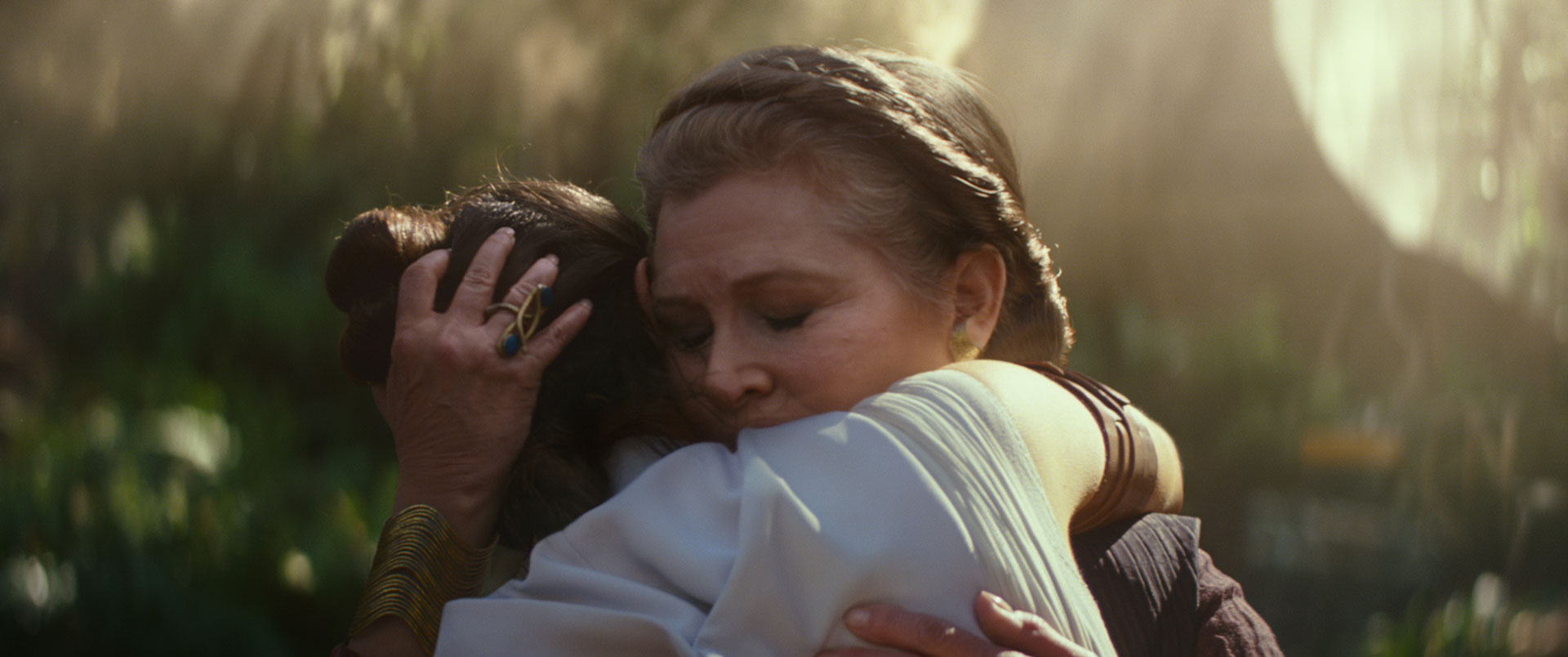 There is also a powerful team of women working behind the scenes at Lucasfilm, bringing the galaxy far, far away to fans on the big screen with The Rise of Skywalker, as well as on Disney+, where The Mandalorian is currently captivating fans and where Ewan McGregor is set to reprise the role of Obi-Wan Kenobi in an upcoming series planned for the streaming service. Some of these talented women recently gathered at the Porsche Experience Center in Los Angeles for a special panel discussion about what "drives" them, hosted by the sports car manufacturer, which teamed up with Lucasfilm Ltd. on the design of a spacecraft that can be seen in The Rise of Skywalker.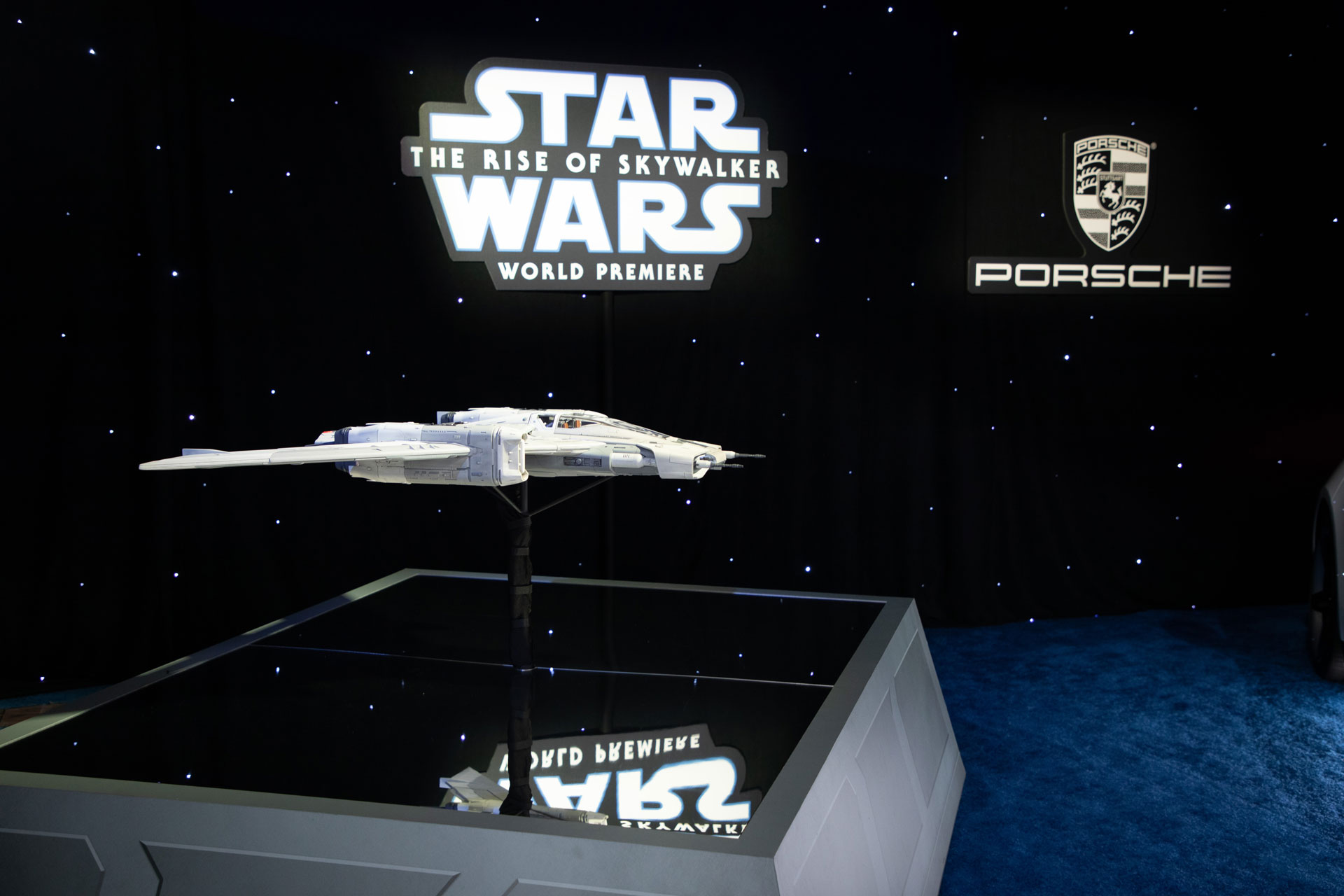 The panelists couldn't help but compare the thrill of making a Star Wars film to the excitement of racing around a track. "I love being scared, which is probably why I came to visual effects—because we're constantly terrified," laughed Lucasfilm Executive Vice President and General Manager Lynwen Brennan. But Brennan emphasized the appreciation she has for the fear and uncertainty that goes hand in hand with innovation. "If you're not terrified, you're not pushing the envelope," she stated.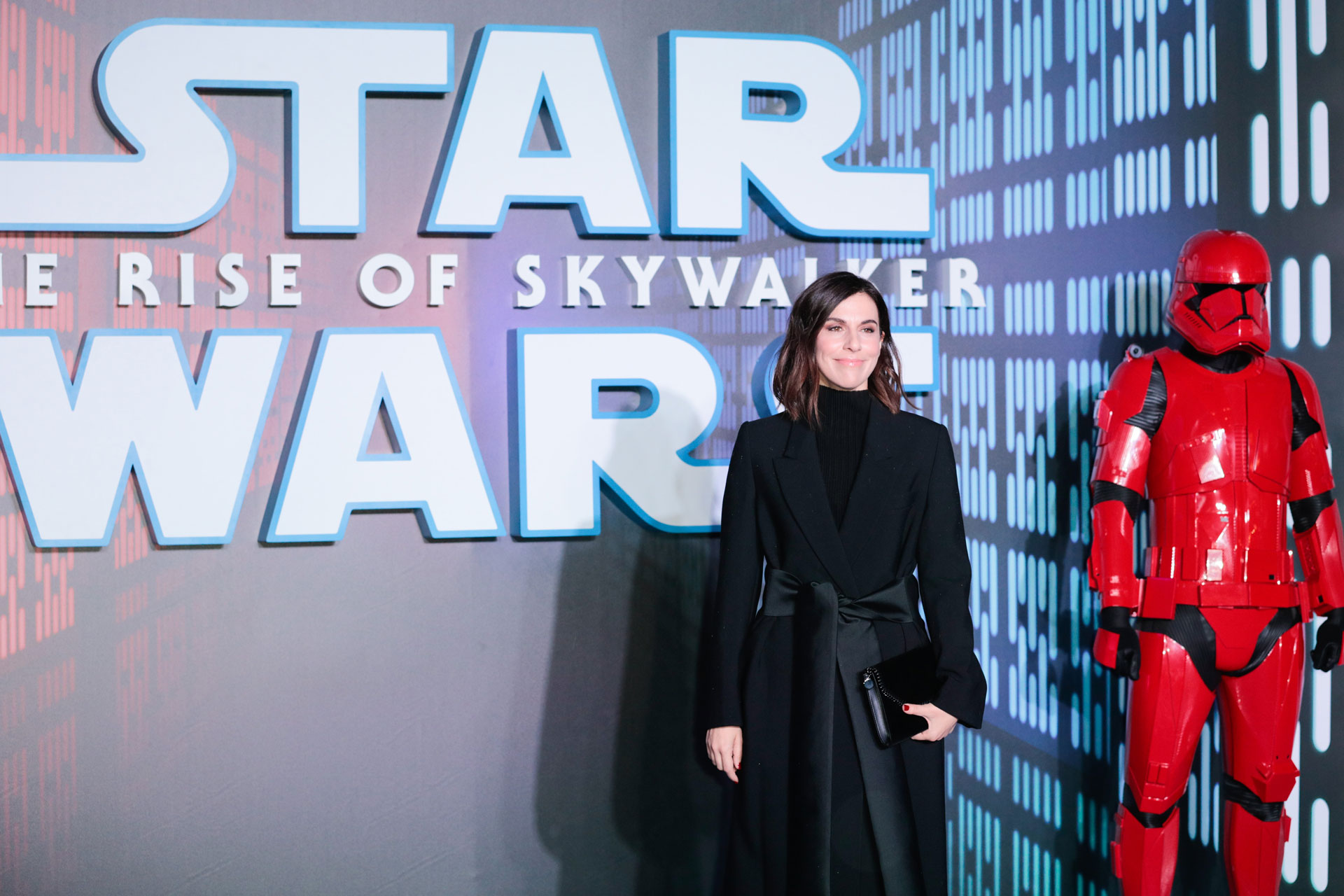 Michelle Rejwan, senior vice president of live action development & production for Lucasfilm and one of the producers of The Rise of Skywalker, echoed that feeling of being on the edge of her seat as she and the other filmmakers put the finishing touches on the massively anticipated film. "It's Star Wars. It's quite inspiring because it means so much to so many people," she said. "There's not one detail that you don't talk about tirelessly and weigh." The unbridled passion from the fans—a group to which all of the panelists proudly belong—galvanizes the filmmakers. "We want this to be a satisfying, emotional ending to the story," Rejwan stressed.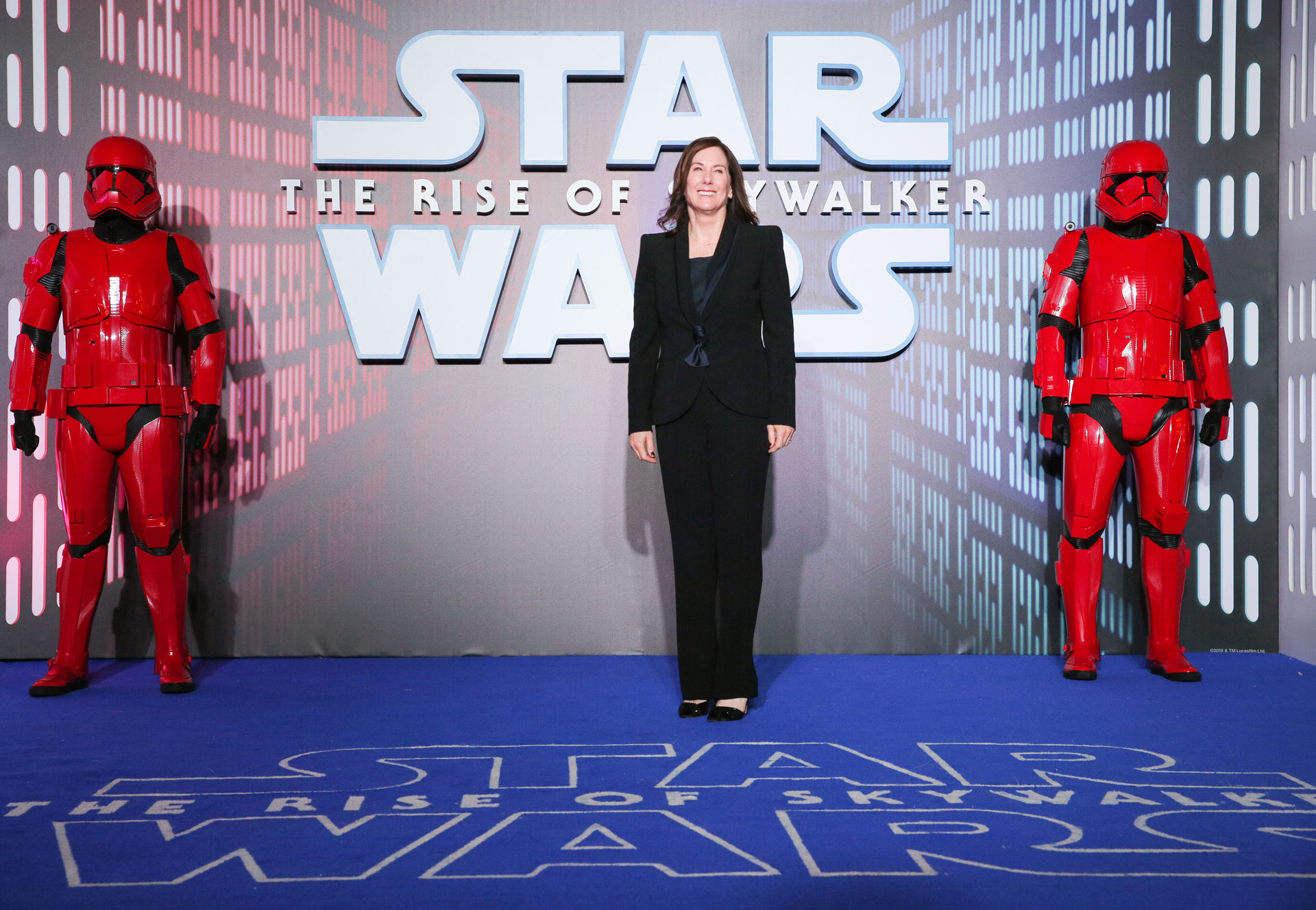 And while the Star Wars films have inspired countless advancements that have been implemented throughout the entertainment industry (and led to the creation of Lucasfilm's groundbreaking Industrial Light & Magic VFX and animation studio), everyone involved with Star Wars: The Rise of Skywalker believes that story must always come before innovation. "You want to have the foundation of a good screenplay and something you're grounded with. And then you can push the technology," Lucasfilm President Kathleen Kennedy emphasized.
That technology is increasingly used in service of new kinds of stories told by new storytellers who grew up with the franchise and have their own personal connection to the world of Star Wars. "It's important for us to maintain that kind of emotional legacy that George [Lucas] created but add more of it that speaks to our filmmakers' own interests and experience and what they want to say inside of Star Wars," noted Lucasfilm's director of development, Rayne Roberts.
Victoria Mahoney, second unit director for The Rise of Skywalker, is a relative newcomer to the galaxy far, far away, though she can recall vividly a childhood wish for a Star Wars spacecraft to land in her backyard. She praised the "clarity of vision" shared by director J.J. Abrams, Kennedy, Rejwan and screenwriter Chris Terrio, which was apparent from her earliest days on the film. "They all have such a clear sense of what this world is, what the mythology is, what the audiences love, what works, what doesn't work, what's honest, what's a betrayal—and the [idea that] something could be cool but it doesn't belong," she said. "I think that's a very brave and bold decision, that it can't just be cool; it has to be honest and authentic."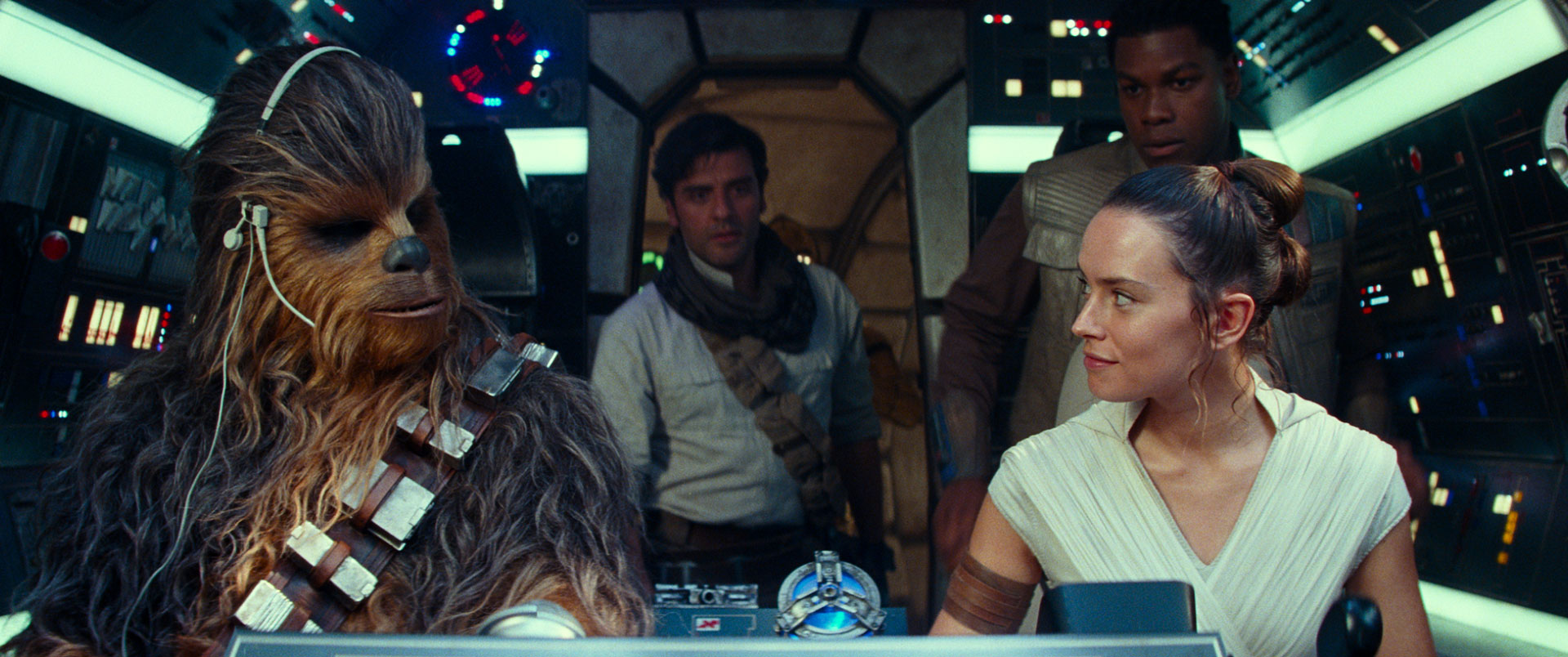 That authenticity is at the heart of why Kennedy believes Star Wars is the cultural icon that it is, and why it has been shared across multiple generations. She also points to one other important quality that's inherent to every Star Wars story: optimism. "There's optimism and aspiration, and that's something that we're constantly using as a touchstone," Kennedy said, explaining that the characters and stories then develop from that emotional goal. "Everything that we do, we're creating from whole cloth. We don't have source material. We don't have 700-page novels to adapt," Kennedy said. "We have ourselves, the people sitting here. And so our conversations often begin [with] people sitting around saying, 'What do you love about Star Wars? What does it make you feel? And that optimism and aspiration are very much a part of that."
As the Skywalker Saga draws to a close and audiences embark upon new adventures in the world of Star Wars, the goal hasn't changed since the beginning: to create original stories that take fans to places they've never been before. And in doing so, the Lucasfilm team will re-create for fans—and for themselves—that rush of excitement and feeling of hope they experienced the first time they journeyed to a galaxy far, far away.