The Walt Disney Company today received a record-breaking 94 Children's & Family Emmy® Awards nominations across its content brands and studios: Disney Branded Television, Disney Channel, Disney Junior, Disney Television Studios' 20th Television and ABC Signature, Hulu Originals, Lucasfilm Ltd., Marvel Animation, Marvel Studios, Pixar Animation Studios, Walt Disney Animation Studios, and Walt Disney Studios. The companywide nominations break the inaugural year's total of 86 nominations in 2022.
Disney Branded Television received a record 74 nominations across Disney+, Disney Channel, and Disney Junior—the highest number of any group recognized. Disney's streaming platforms, Disney+ and Hulu, earned 61 and two nominations, respectively.
Disney Branded Television sweeps two categories—Main Title and Younger Performer in a Preschool, Children's or Young Teen Program—and fuels the Disney+ streaming platform and the Disney Channel, Disney XD, and Disney Junior linear networks with live-action, animated, scripted, and unscripted content geared toward kids, tweens, teens, and families.
The content brands and studios breakdown is as follows:
Disney Branded Television: 74
Disney+: 61
Disney Television Studios: 26
Disney Channel: 25
Walt Disney Studios: 23
Marvel Studios: 8
Walt Disney Animation: 7
Lucasfilm Ltd.: 5
Marvel Animation: 6
Disney Junior: 3
Hulu Originals: 2
Pixar Animation Studios: 1
The complete list of The Walt Disney Company's nominations is as follows: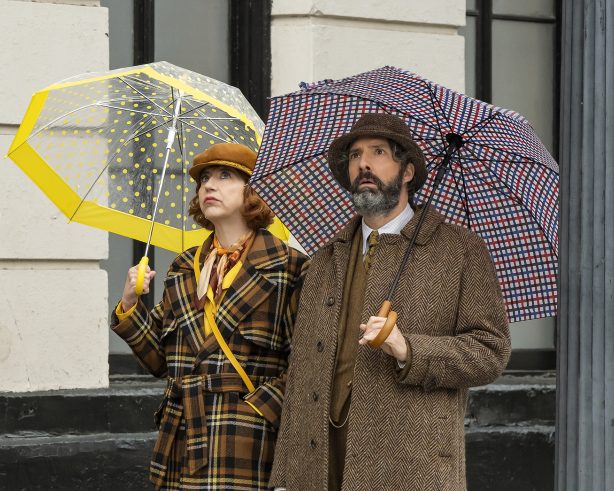 The Mysterious Benedict Society (Disney+/Disney Branded Television/20th Television)
9 nominations
Outstanding Young Teen Series
Lead Performance in a Preschool, Children's or Young Teen Program – Tony Hale as Mr. Benedict
Younger Performer in a Preschool, Children's or Young Teen Program – Marta Kessler as Constance Contraire
Writing for a Young Teen Program
Directing for a Single Camera Program
Music Direction and Composition for a Live Action Program
Main Title
Cinematography for a Single Camera Live Action Program
Art Direction/Set Decoration/Scenic Design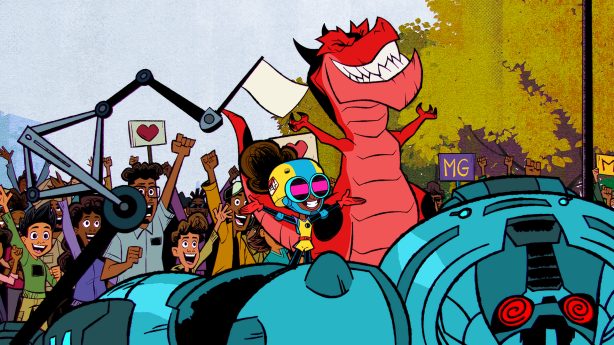 Marvel's Moon Girl and Devil Dinosaur (Disney Channel/Marvel Animation/Disney Branded Television)
8 Nominations
Children's or Young Teen Animated Series
Animated Special
Voice Performance in a Children's or Young Teen Program – Laurence Fishburne as The Beyonder
Writing for an Animated Children's or Young Teen Program
Voice Directing for an Animated Series
Main Title
Editing for an Animated Program
Casting for an Animated Program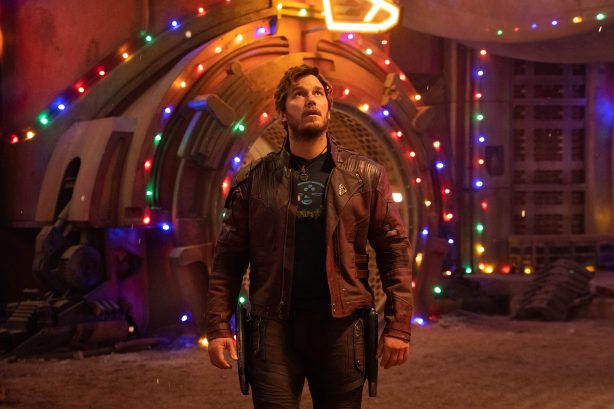 The Guardians of the Galaxy Holiday Special (Disney+/Marvel Studios)
7 Nominations
Fiction Special
Directing for a Single Camera Program
Music Direction and Composition for a Live Action Program
Art Direction/Set Decoration/Scenic Design
Costume Design/Styling
Hairstyling and Makeup
Stunt Coordination for a Live Action Program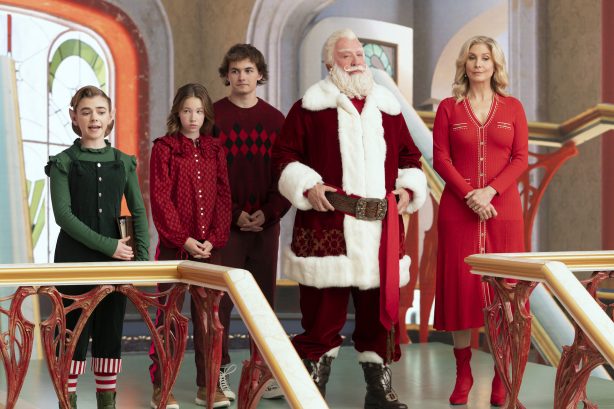 The Santa Clauses (Disney+/Disney Branded Television/20th Television)
7 Nominations
Lead Performance in a Preschool, Children's or Young Teen Program – Disney Legend Tim Allen as Scott Calvin/Santa
Supporting Performance in a Preschool, Children's or Young Teen Program – Kal Penn as Simon Choksi/Santa
Younger Performer in a Preschool, Children's or Young Teen Program – Matilda Lawler as Betty
Younger Performer in a Preschool, Children's or Young Teen Program – Rupali Redd as Grace
Cinematography for a Single Camera Live Action Program
Art Direction/Set Decoration/Scenic Design
Hairstyling and Makeup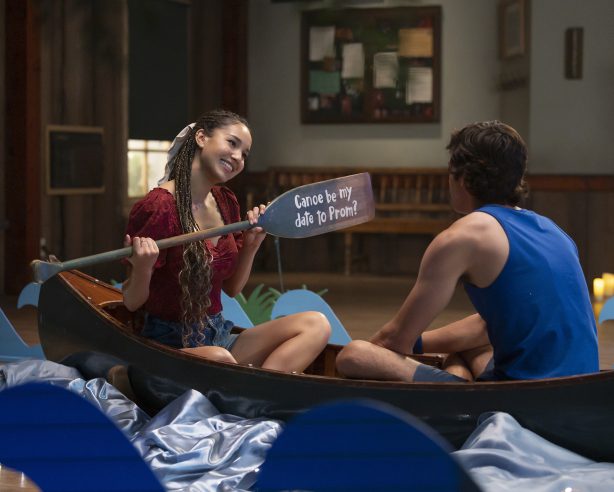 High School Musical: The Musical: The Series (Disney+/Disney Branded Television)
6 nominations
Young Teen Series
Original Song for a Children's or Young Teen Program – "Finally Free"
Original Song for a Children's or Young Teen Program – "You Never Know"
Casting for a Live Action Program
Costume Design/Styling
Choreography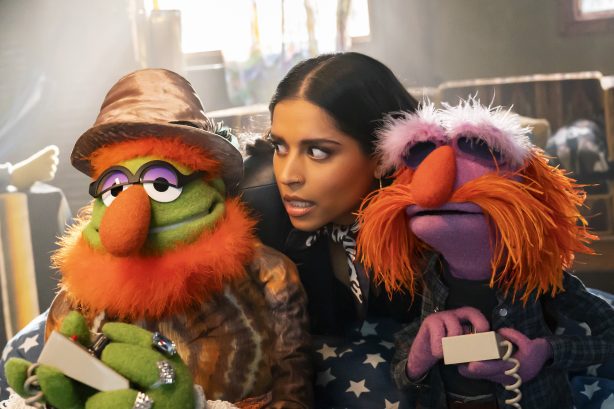 The Muppets Mayhem (Disney+/Disney Branded Television, 20th Television)
6 nominations
Children's or Family Viewing Series
Puppetry Performance – Eric Jacobson as Animal/Baby Animal
Directing for a Single Camera Program
Editing for a Single Camera Live Action Program
Casting for a Live Action Program
Puppet Design and Styling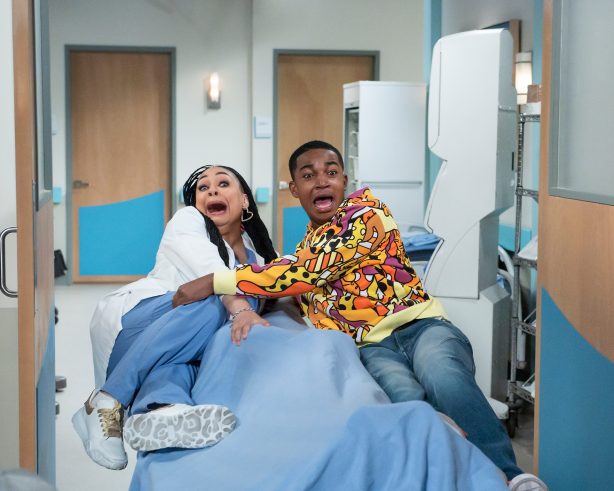 Raven's Home (Disney Channel/Disney Branded Television)
5 Nominations
Younger Performer in a Preschool, Children's or Young Teen Program – Mykal-Michelle Harris as Alice Baxter
Writing for a Preschool or Children's Live Action Program
Directing for a Multiple Camera Program
Cinematography for a Multiple Camera Live Action Program
Costume Design/Styling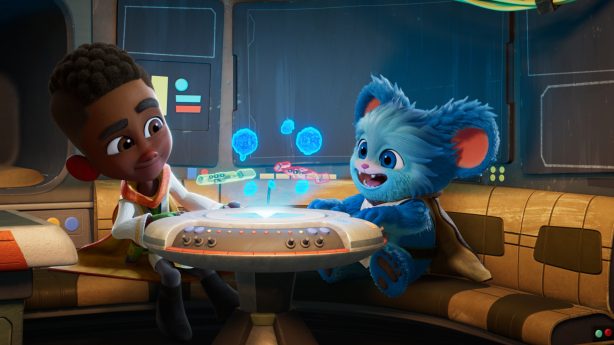 Star Wars: Young Jedi Adventures (Disney+/Disney Branded Television/Lucasfilm Ltd.)
5 Nominations
Preschool Animated Series
Music Direction and Composition for an Animated Program
Main Title
Editing for a Preschool Animated Program
Sound Mixing and Sound Editing for a Preschool Animated Program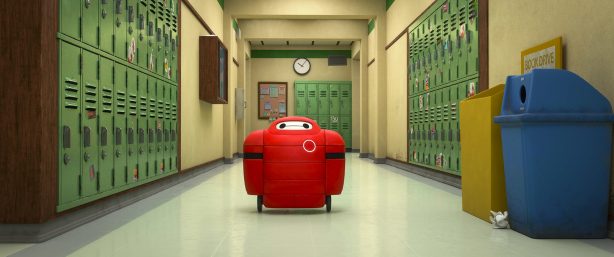 Baymax! (Disney+/Walt Disney Animation Studios)
4 Nominations
Children's or Young Teen Animated Series
Writing for an Animated Children's or Young Teen Program
Directing for an Animated Program
Editing for an Animated Program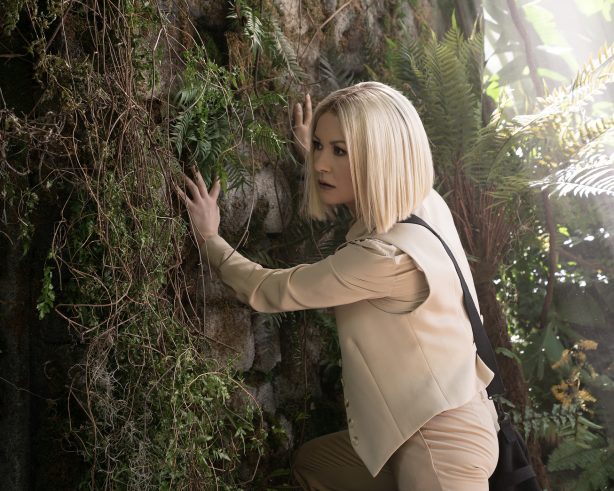 National Treasure: Edge of History (Disney+/Disney Branded Television/ Disney Television Studios)
3 Nominations
Supporting Performance in a Preschool, Children's or Young Teen Program – Catherine Zeta-Jones as Billie Pearce
Main Title
Editing for a Single Camera Live Action Program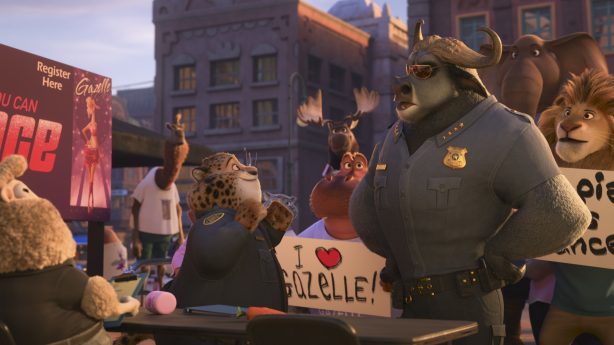 Zootopia+ (Disney+/Walt Disney Animation Studios)
3 Nominations
Children's or Young Teen Animated Series
Directing for an Animated Program
Editing for an Animated Program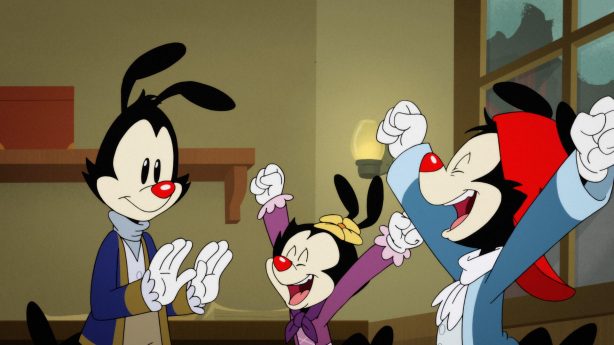 Animaniacs (Hulu Originals)
2 Nominations
Voice Performance in a Children's or Young Teen Program – Rob Paulsen as Pinky, Dr. Scratchansniff, and Yakko
Music Direction and Composition for an Animated Program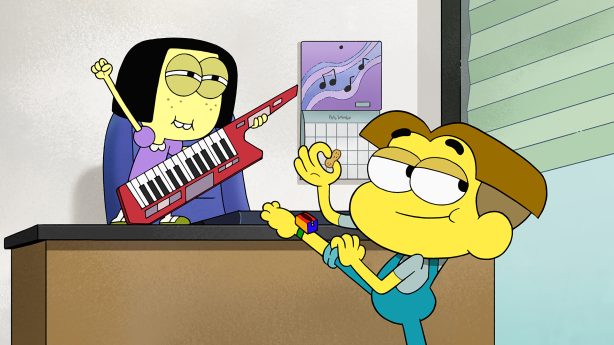 Big City Greens (Disney Channel/Disney Branded Television)
2 Nominations
Children's or Young Teen Animated Series
Casting for an Animated Program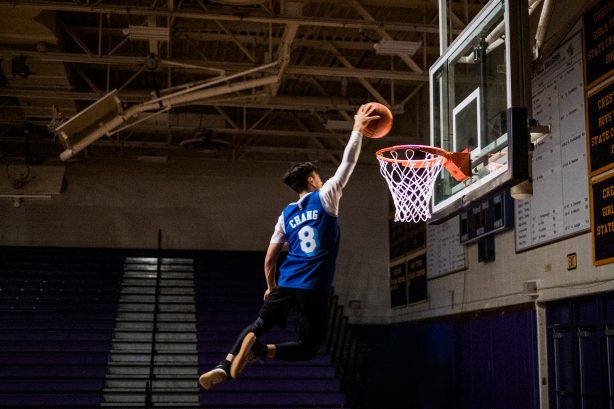 Chang Can Dunk (Disney+/Walt Disney Studios)
2 Nominations
Fiction Special
Writing for a Young Teen Program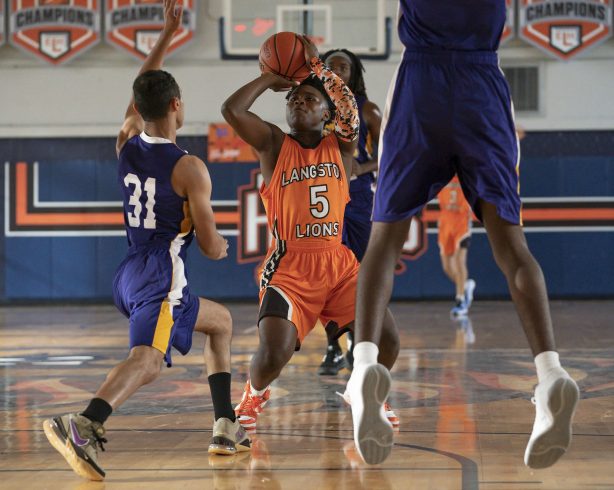 The Crossover (Disney+, Disney Branded Television, 20th Television)
2 Nominations
Young Teen Series
Writing for a Young Teen Program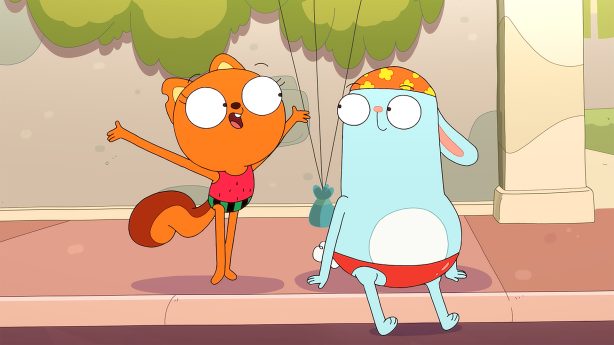 Kiff (Disney Channel/Disney Branded Television)
2 Nominations
Voice Directing for an Animated Series
Main Title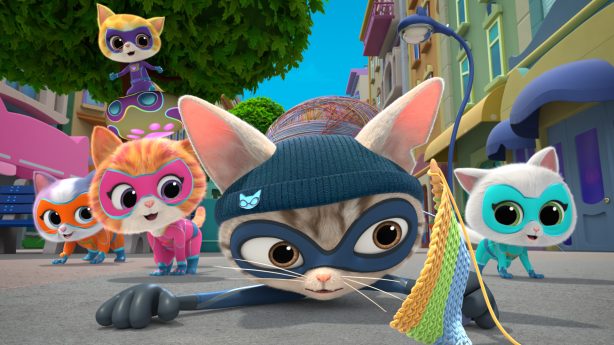 Superkitties (Disney Junior/Disney Branded Television)
2 Nominations
Voice Performance in a Preschool Program – James Monroe Iglehart as Mr. Puppypaws/Announcer
Main Title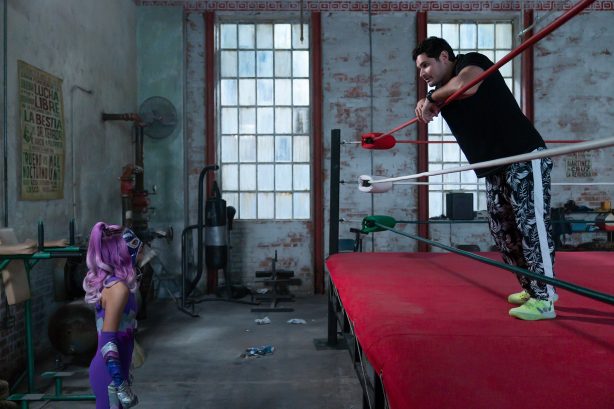 Ultra Violet & Black Scorpion (Disney Channel/Disney Branded Television)
2 Nominations
Casting for a Live Action Program
Stunt Coordination for a Live Action Program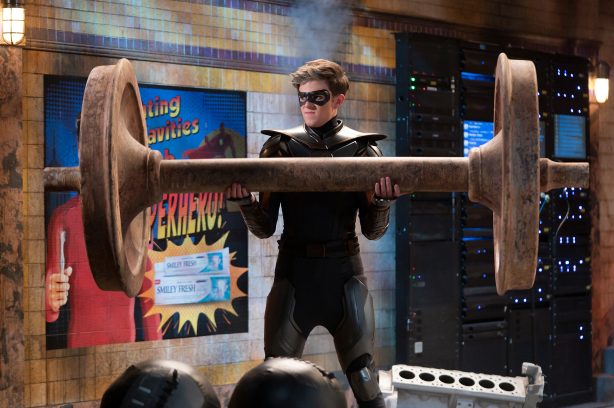 The Villains of Valley View (Disney Channel/Disney Branded Television)
2 Nominations
Cinematography for a Multiple Camera Live Action Program
Stunt Coordination for a Live Action Program
The Wonderful Summer of Mickey Mouse (Disney+/Disney Branded Television)
2 Nominations
Animated Special
Editing for an Animated Program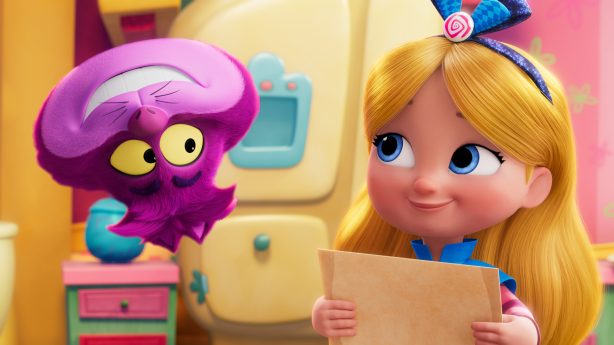 Alice's Wonderland Bakery (Disney Junior/Disney Branded Television)
1 Nomination
Original Song for a Preschool Program – "The Hat Makes the Hatter"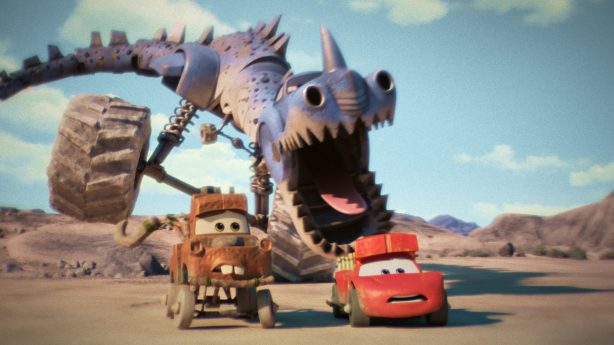 Cars on the Road (Disney+/Pixar Animation Studios)
1 Nomination
Editing for an Animated Program
Eureka! (Disney Junior/Disney Branded Television)
1 Nomination
Casting for an Animated Program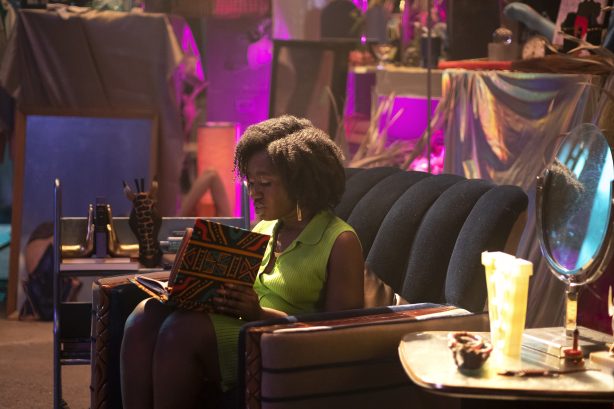 Growing Up (Disney+/Disney Branded Television)
1 Nomination
Writing for a Young Teen Program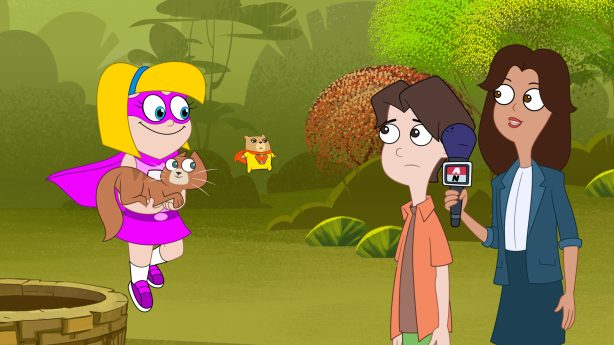 Hamster & Gretel (Disney Channel/Disney Branded Television)
1 Nomination
Younger Voice Performance in a Preschool, Children's or Young Teen Program – Melissa Povenmire as Gretel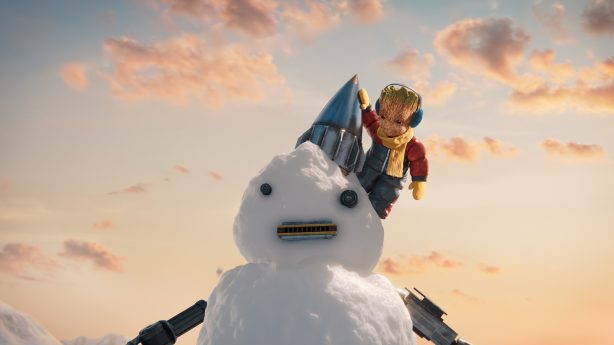 I Am Groot (Disney+/Marvel Studios)
1 Nomination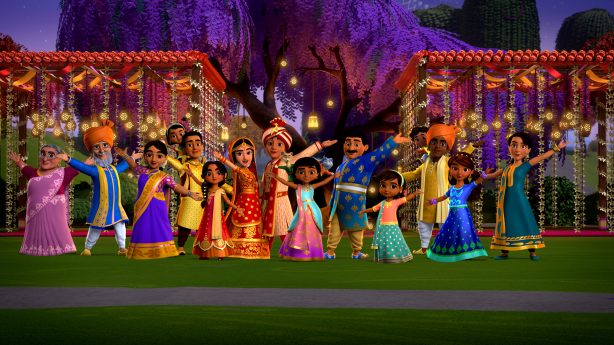 Mira, Royal Detective (Disney Junior/Disney Branded Television)
1 Nomination
Original Song for a Preschool Program – "One Big Family"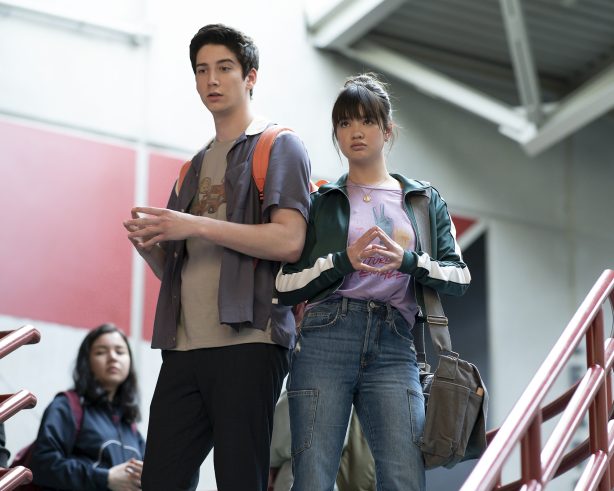 Prom Pact (Disney Channel/Disney Branded Television)
1 Nomination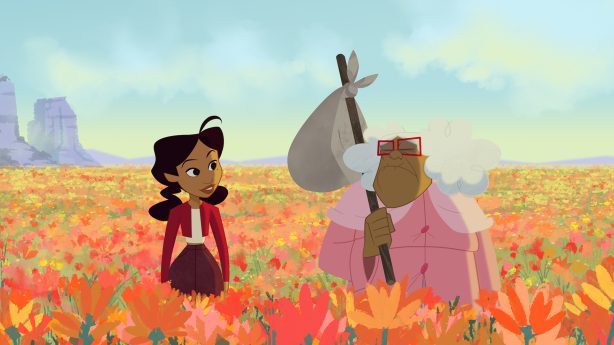 The Proud Family: Louder and Prouder (Disney+ /Disney Branded Television)
1 Nomination
Casting for an Animated Program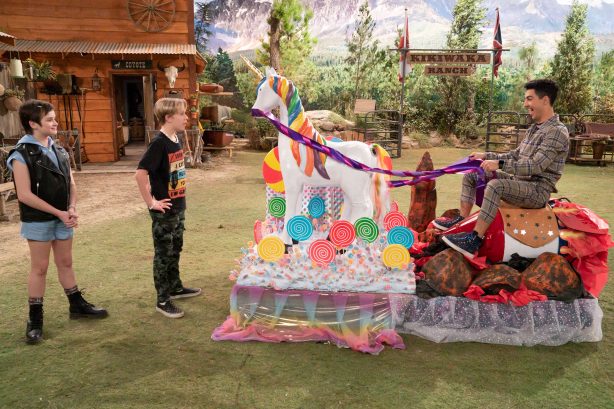 BUNK'D (Disney Channel/Disney Branded Television)
1 Nomination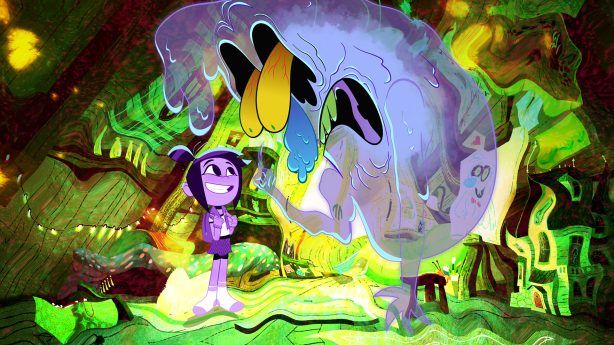 The Ghost and Molly McGee (Disney Channel/Disney Branded Television)
1 Nomination
Voice Directing for an Animated Series
Mickey Saves Christmas (Disney Junior/Disney Branded Television)
1 Nomination
Directing for a Preschool Animated Program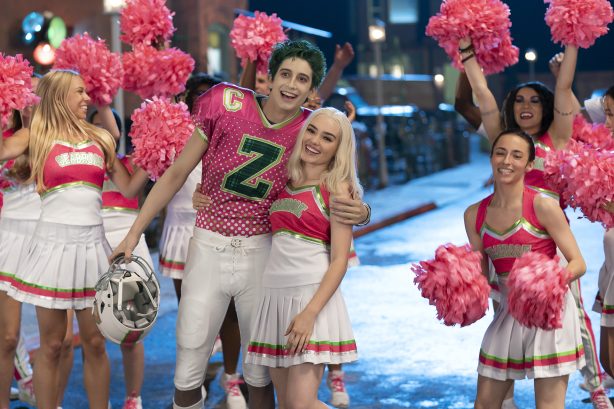 ZOMBIES 3 (Disney+/Disney Branded Television)
1 Nomination
Sound Mixing and Sound Editing for a Live Action Program