Wednesday, April 22, marks the 50th anniversary of Earth Day, which has become the world's largest civic event and inspires more than a billion people each year to protect and honor our planet in a variety of ways. Earth Day 2020 comes at a time of great uncertainty for people across the globe, and while it may not be possible to be outside and join friends and neighbors in planting trees or cleaning up public spaces, The Walt Disney Company's portfolio of brands is sharing a wide range of content across linear and digital platforms that shines a light on the wonder and beauty of our planet and inspires hope for its future.
From thoughtful and inspiring specials and environmentally themed TV episodes to engaging social media activations, here are some of the ways that Disney is bringing Earth Day programming to audiences, wherever they may be this year: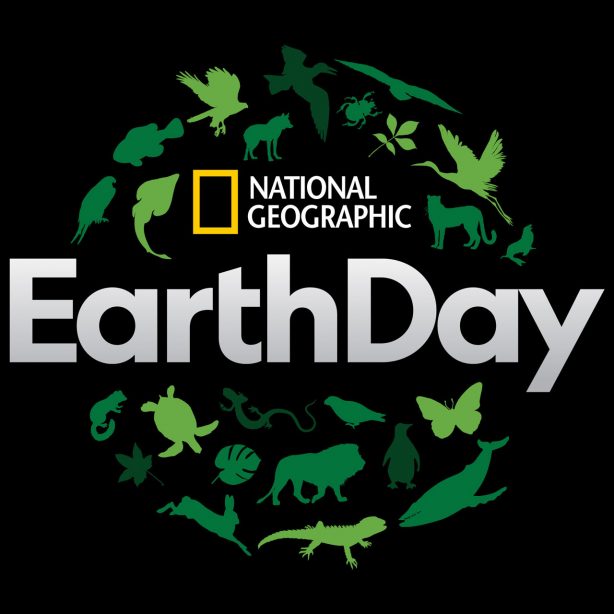 NATIONAL GEOGRAPHIC
Officially one year into joining the Disney family, National Geographic is celebrating Earth Day by inviting audiences to be inspired by the planet and to tap into their inner explorers. The 132-year-old brand is bringing the wonder of the wild world directly to homes across its educational, storytelling and media platforms.
To kick off its "Let the Planet Inspire You" programming, on April 18, Nat Geo is inviting families to participate in an Earth Day Neighborhood Safari, as a way of staying connected with both nature and each other (at a safe distance). Families can design their own "safari stop" with the resources available on the new one-stop family resource site NatGeo@Home, complete with lessons from Disney Animation, Pixar and Marvel on how to draw favorite safari animals and encourage friends and neighbors to do the same. NatGeo will create a feed of "safari art" to help bring together neighborhoods all over the world during this moment of isolation.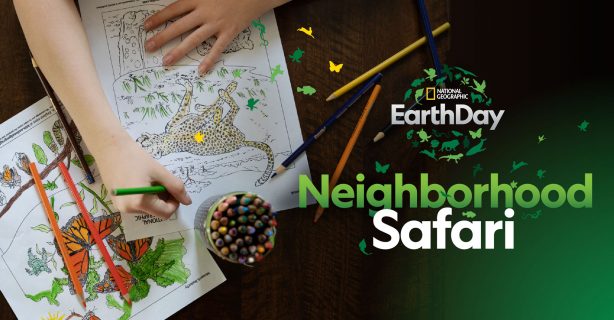 In addition to the safari, the entire NatGeo@Home site will feature inspiring content for families to celebrate the planet from home from April 20–22 in honor of Earth Day. From engaging animal videos and DIY projects to help the planet, to daily live talks from National Geographic Explorers, National Geographic has set up a virtual base camp to keep the spirit of exploration and adventure strong for kids and families at home.
Across its television networks, National Geographic, Nat Geo WILD and Nat Geo MUNDO are devoting the entire day to Earth Day with a special marathon of inspirational natural history programming, leading into two primetime global, emotionally evocative specials, Born Wild: The Next Generation and Jane Goodall: The Hope.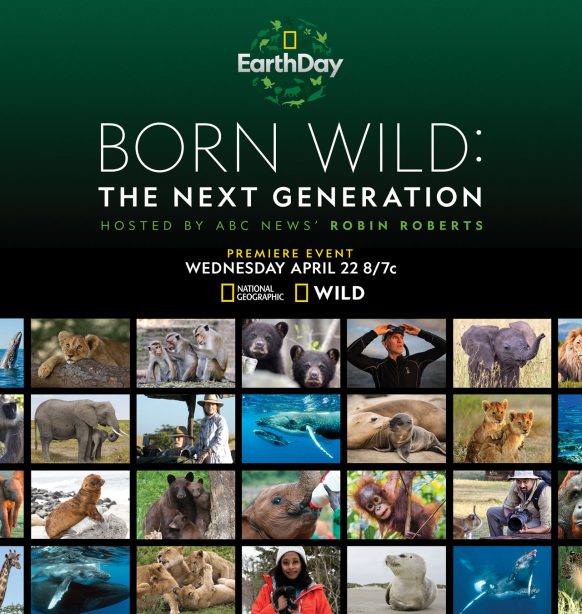 Beginning at 8 p.m. ET/7 p.m. CT, Good Morning America co-anchor and Disney Legend Robin Roberts will host Born Wild: The Next Generation, produced in tandem with ABC News. The one-hour special features National Geographic Explorers and photographers, actor Chris Hemsworth and leading ABC News anchors and correspondents presenting stories of hope, while taking viewers on a journey into the most fascinating, breathtaking environments around the world. The special will premiere in the U.S. on National Geographic, Nat Geo WILD and Disney Channel.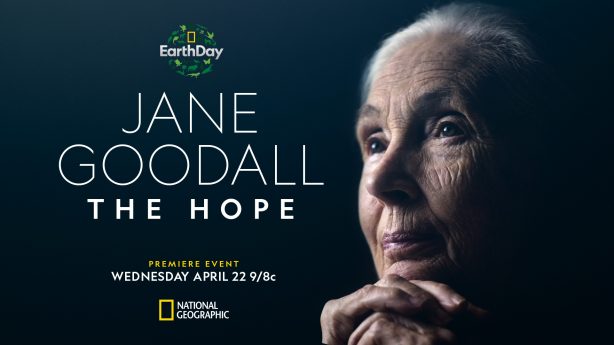 Immediately following, at 9 p.m. ET/8 p.m. CT, the two-hour documentary special Jane Goodall: The Hope will debut on National Geographic and Nat Geo WILD and will be available for streaming on Disney+ and Hulu that same night. The sweeping film highlights Dr. Goodall's four-decade legacy, having transformed environmentalism, nonhuman animal welfare and conservation through her innovative approaches—and becoming a worldwide icon.
National Geographic's Earth Day lineup will also include the global premiere of Photo Ark: Rarest Creatures, which follows photographer Joel Sartore on his quest to photograph the rarest animals on the planet. Photo Ark: Rarest Creatures will debut on both National Geographic Channel and on Nat Geo WILD at 4 p.m. ET/3 p.m. CT.
On Nat Geo's relaunched Instagram account, Nat Geo in the Field, viewers can find an unfiltered work from Nat Geo photographers such as Joel Sartore on assignment. Across @NatGeo's other popular social media platforms, Nat Geo Photographers like those featured in the Born Wild special are offering a direct window into the wider world and its inhabitants. Followers are encouraged to check back throughout Earth Week for Facebook and Instagram Lives with some of Nat Geo's renowned Explorers.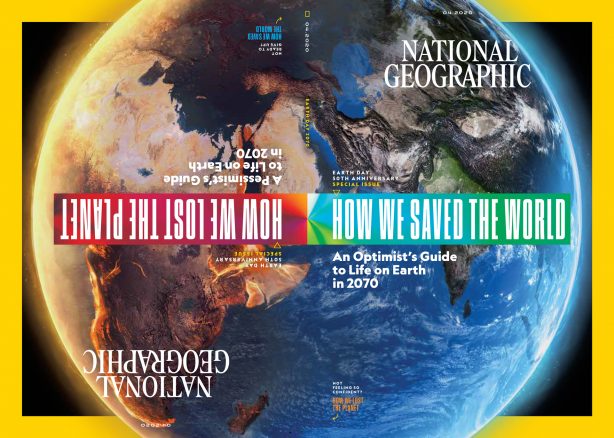 Finally, beginning on April 18, NatGeo.com will spotlight the stories that give us hope for our planet, delving into features from the special Earth Day issue of National Geographic magazine. Marking Nat Geo's first-ever flip issue, the April installment features two mini-magazines that share starkly different visions of 2070. During a global public health emergency, the issue makes it abundantly clear that life on Earth is both fragile and deeply interconnected and offers hope for addressing our environmental issues that have human stakes. Explore how human commitment, technology and innovation can help us save our planet at NatGeo.com/EarthDay.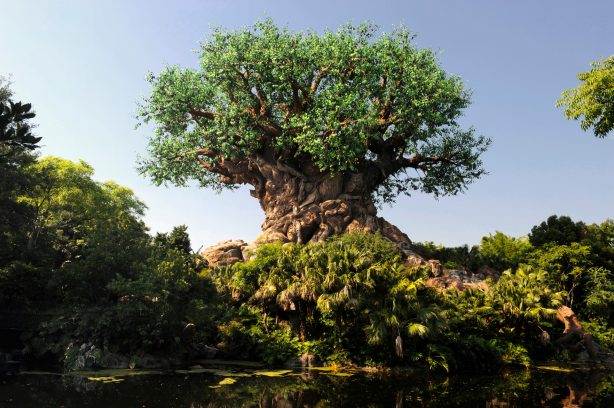 DISNEY PARKS, EXPERIENCES AND PRODUCTS
For Earth Month 2020, Disney Parks, Experiences and Products is encouraging people around the world to look to nature for hope and inspiration during these unprecedented times. Throughout April, they are sharing the Magic of Nature on the Disney Parks Blog to unify Disney fans and animal lovers, and inspire environmental stewards to celebrate and draw magic from the incredible world around us. Be sure to check back during Earth Week for exciting animal conservation and nature-inspired content from our teams around the globe, and use #DisneyMagicofNature to join the conversation.
Additionally, Dr. Mark Penning, vice president, Animals, Science and Environment for Disney Parks, is connecting with audiences through a new series on Instagram, #AskDrMark, where Penning and his team of experts will answer questions from followers regarding wildlife and the environment. You can also hear Dr. Mark on the latest episode of D23: The Official Disney Fan Club's podcast, D23 Inside Disney, where he discusses animals in Disney Parks and how people can celebrate Earth Day in their own backyards.
DISNEY CONSERVATION FUND
In addition to Earth Day's 50th anniversary, April 22 also marks the 25th anniversary of the Disney Conservation Fund (DCF), which supports organizations working around the world to save wildlife, inspire action and protect the planet. In honor of this milestone anniversary, DCF is launching a digital, photo-driven "coffee table" book that celebrates the organization's conservation legacy. People everywhere are also invited to discover the accomplishments of DCF grantees and Conservation Heroes through stories "from the field," which will be shared on DCF's Instagram.
DIRECT-TO-CONSUMER AND INTERNATIONAL
Disney+ will highlight DCF's milestone anniversary in one of two Earth Month-themed segments of the Disney+ original series Disney Insider. In an installment that debuted on April 10, "Saving an Endangered Species" follows veteran Disneynature producer and animator Roy Conli on a visit to Disney's Animal Kingdom for a research and development trip. In "The Heroes We Deserve," premiering on April 24 in celebration of DCF's 25th anniversary, the series spotlights Conservation Hero Johanna Turner and the work she is doing to safeguard natural resources and protect species on the brink of extinction.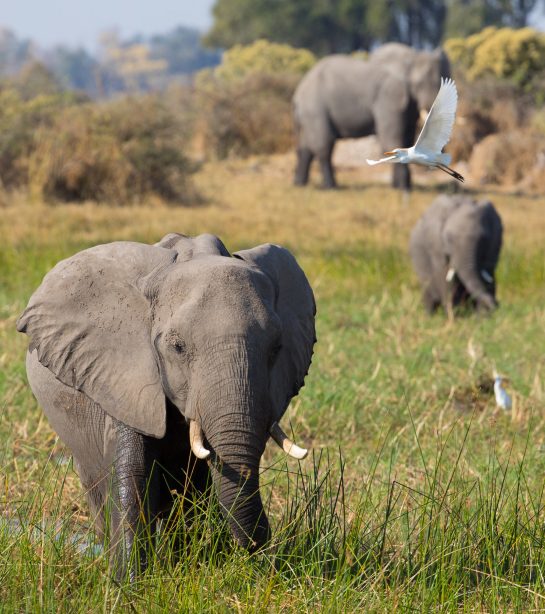 On April 3, the streaming service launched an Earth Day-themed collection of documentaries, series and films from National Geographic and Disneynature that includes three features from Disneynature making their Disney+ debut: Elephant, narrated by Meghan, The Duchess of Sussex; Dolphin Reef, narrated by Academy Award®-winning actress Natalie Portman; and Penguins, which was released theatrically in 2019 and is narrated by actor Ed Helms. The acclaimed documentary Before the Flood, docuseries One Strange Rock and the landmark series Great Migrations are among the National Geographic titles also featured in Disney+'s special collection.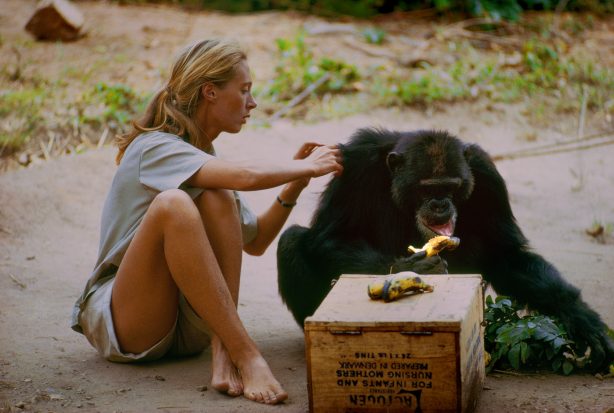 At Hulu, a special Earth Day collection will take over the platform's homepage beginning on April 18, spotlighting titles such as National Geographic Documentary Films' 2017 award-winning Jane, the Hulu Original Endlings and the ABC News documentary Guardians of the Amazon.
WALT DISNEY TELEVISION
Kids and families will be able to experience a comprehensive lineup of Earth Day-themed content across Disney Channel platforms, including Disney Channel, Disney Junior, Disney XD and DisneyNOW.
Disney Channel will air a series of Earth Day interstitials that were produced in collaboration with National Geographic and filmed last month on location at Disney's Animal Kingdom Theme Park at Walt Disney World Resort. In the videos, hosts Christian J. Simon and Ava Kolker (Sydney to the Max) take viewers on a fun and educational adventure where they encounter animals such as elephants, tigers and gorillas and learn about the importance of protecting wildlife. On April 22, in addition to airing National Geographic's Born Wild: The Next Generation, the network's full day of Earth Day programming will include the Disneynature films Monkey Kingdom and Penguins, as well as environmentally themed episodes of hit series BUNK'D, Big City Greens, Coop and Cami Ask the World, Raven's Home and Sydney to the Max.
For the youngest viewers, Disney Junior will spotlight themed episodes of its popular series Mira, Royal Detective; Mickey Mouse Mixed-Up Adventures; T.O.T.S.; Muppet Babies and Puppy Dog Pals. Additionally, the platform will feature on-air messages designed to introduce preschoolers to the Earth Day themes of taking care of animals and the world around them. Disney XD will offer viewers a full-day marathon of the animated series Amphibia, beginning at 9 a.m. EDT, followed by a presentation of the acclaimed Disneynature film Born in China at 3 p.m. EDT. Kids and families can also visit the DisneyNOW app for a dedicated Earth Day Collection and a 10-minute extended version of the Disney's Animal Kingdom interstitials.
Disney Channel's Earth Month content extends to Instagram, where Disney Channel's Instagram Story will feature an Earth Day takeover with interactive content inviting fans to vote on which parts of Ava Kolker and Christian J. Simon's pre-recorded Disney's Animal Kingdom Theme Park adventure are posted next throughout the day. Fans will also learn the quick and easy ways ZOMBIES 2 stars Chandler Kinney and Trevor Tordjman are reducing their own ecological footprints.
Disney Television Animation (@DisneyTVA) will present an Amphibia IGTV episode highlighting fun facts about amphibians and their importance to their respective ecosystems.
Several of ABC's scripted primetime series are incorporating Earth Day into episodes airing in April. The event was integrated in episodes of mixed-ish and American Housewife on April 14 and 15, respectively, and on April 22 will be featured in episodes of The Goldbergs (8 p.m. ET) and Schooled (8:30 p.m. ET).
Leading up to Earth Day, on Tuesday, April 21, FX will present an Earth Day-themed movie marathon beginning at 9:30 a.m. ET (and concluding on April 22 at 2 a.m. ET). Also on April 21, FXX is airing eco-themed episodes of The Simpsons from 6–9 p.m. ET.
Freeform will commemorate Earth Day by screening themed episodes of The Simpsons, as well as family films that highlight animals and the environment, including Ice Age, Dr. Seuss' The Lorax and Disney's The Jungle Book (2016).
MORE EXCLUSIVE EARTH DAY-THEMED CONTENT
Beginning Monday, April 20, through Friday, April 24, D23: The Official Disney Fan Club will connect fans with engaging Earth Day-themed activities and content that takes inspiration from across the many worlds of Disney. From recipes for plant-based dishes from Disney parks and behind-the-scenes details from Disneynature's Dolphin Reef, to an archival look at Disney's True Life Adventures, fans are encouraged to visit D23.com all week long to learn more ways to observe Earth Day from the safety and comfort of home.