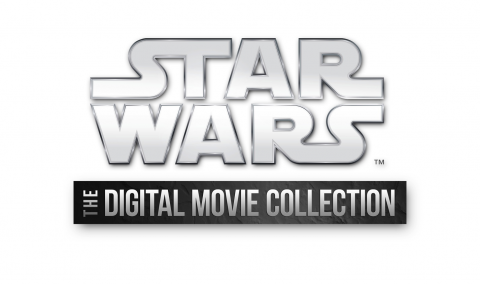 All Jedi must have patience—patience that finally pays off with the April 10 release of TheStar Wars Digital Movie Collection. Starting Friday, fans can download all six epic films in theSaga for the first time ever on Digital HD for "anytime" enjoyment wherever they watch digital movies—whether that's in the comfort of the living room, on a tablet in the car or on the phone waiting in line at the grocery store.
Star Wars captured the imaginations of fans around the world almost four decades ago, and since then the Saga has grown to encompass six films from Episode I: The Phantom Menace to Episode VI: Return of the Jedi—all of which are included in The Star Wars Digital Movie Collection and available for individual purchase. (Of course, Star Wars: The Force Awakens will become the seventh film in the series—both chronologically and cinematically—when it opens on December 18!)
The Star Wars Digital Movie Collection also features exciting new bonus materials. One fascinating offering is a series of Conversations, one attached to each film, between Star Wars designers, artists and foremost experts. These include sound bites from legendary sound mixers Ben Burtt and Matthew Wood in "Sounds in Space," concept drawings and design details discussed in "Doug Chiang Looks Back," a series of decades-old, never-before-released interviews with the stars of Star Wars Episode IV: A New Hope in "The Lost Interviews" and much more.
Alongside the new exclusive material is a curated collection of extras from each of the six films, from extended and deleted scenes to previsualization and visual effects showcases to behind-the-scenes documentaries and trailers. It's the best of the best, all in one place, and, as with the films, available for the first time digitally.