The producers of the award-winning hit series The Bear are teaming up with FX, Hulu, ABC Owned Television Stations, and The Walt Disney Company to fight summer hunger and call attention to the persistent problem facing children who experience food insecurity during the summer months.
Together, they are collaborating with Food Bank For New York City, the Los Angeles Regional Food Bank, and the Greater Chicago Food Depository to donate approximately 450,000 meals* to children and families in New York, Los Angeles, and Chicago, where the show is set and produced. ABC Owned Television Stations in those markets—WABC in New York, KABC in Los Angeles, and WLS in Chicago—along with ABC News' Good Morning America will all broadcast coverage, providing critical information about summer hunger and how food insecurity impacts the communities they serve.
"Giving back to the communities where we work and live is so meaningful to everyone associated with The Bear," says executive producer Josh Senior. "We're grateful to FX, Hulu, ABC's Owned Television Stations, and Disney for their support of this effort. We hope it will create more attention and awareness about the serious issue of summer hunger and engage more people in the cause to help people in need."
"Feeding America and their incredible network of food banks do such important work each and every day providing hunger relief to children and families in need," says Debra OConnell, resident, Networks and Television Business Operations, Disney Entertainment Television. "It is an honor for us to create a special connection between them in our top ABC Owned Station markets and the immensely talented cast and crew of FX's The Bear on Hulu to help support and shine a light on an issue that impacts so many children every summer."
Lauren Biedron, Senior Vice President of Corporate Partnerships at Feeding America, adds, "Summer can mean up to 90 days without school meals for children facing hunger. We are thankful for The Bear producers, FX, Hulu, and Disney for cooking up a wonderful opportunity to help us raise awareness of summer hunger and to help provide more meals to our neighbors in need."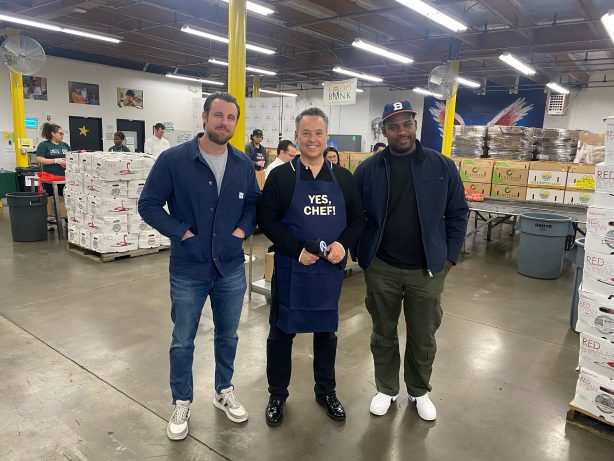 According to Feeding America, the nation's largest domestic hunger-relief organization, an estimated 22 million children receive their breakfast or lunch through school programs, and many have trouble finding proper meals and nutrition when school is not in session. Last summer, the Feeding America network served 24 million meals to children and families through its network of affiliated food banks nationwide.
Over the past 10 years, The Walt Disney Company has been committed to the effort to end hunger, teaming up with Feeding America to donate millions of meals to children and families who need it most—including today's gift, which is part of an annual donation that will deliver nearly 5 million meals nationwide. Disney has participated in food rescue programs via its theme parks, donating millions of pounds of food; Disney VoluntEARS efforts, which provide opportunities for employees and cast members to dedicate thousands of volunteer hours to their local food banks; and through the Disney Matching Gifts program.
*$1 helps provide at least 10 meals secured by Feeding America on behalf of local partner food banks.