Disney takes corporate citizenship seriously, and that includes working to reduce our impact on the environment. At The Walt Disney Studios, one of the primary areas where we can make a difference in this space is with our live-action productions.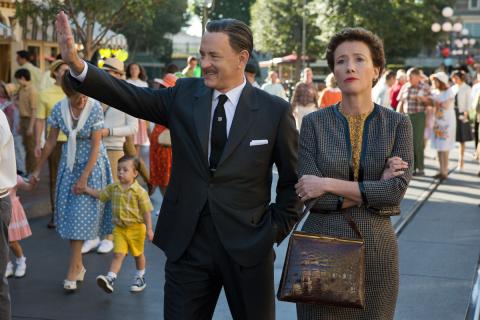 We're proud to announce that last weekend at the Environmental Media Association (EMA) Awards, several Disney films were recognized with the Green Seal Award for their green production efforts, including Oz The Great and Powerful, The Lone Ranger, Maleficent,Saving Mr. Banks and Chimpanzee.
Our chairman, Alan Horn, was on hand at the EMA Awards to introduce honoree Matt Damon. Alan is a co-founder of the organization, and needless to say, under his leadership environmental sustainability is a priority at the Studio.
Most of our live-action film shoots are like temporary, movable towns—home to hundreds of cast and crew members whose jobs range from set construction and equipment management, makeup, wardrobe to catering and beyond. They'll set up camp on a studio lot or on location for anywhere from a few weeks to a few months.
No matter the size of the film, going into production is, well, a big production. And when we're working all over the world, it takes a lot of planning.
That's why in recent years we've committed to staffing our live-action shoots with an environmental steward whose sole focus is to guide the film crew to make decisions that lower the production's environmental footprint.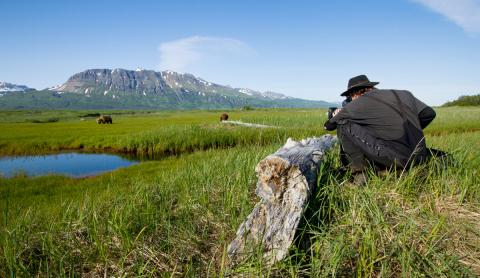 It's important to note that Disneynature, whose next film, Bears, arrives in April 2014, takes a different approach. As nature photographers, they work in teams of just three or four in extremely remote locations over a span of several years. They are very careful to minimize any trace of their presence and work especially hard not to manipulate the environment or interfere with the animals in any way.
"We have a green production guide that is a companion to our production manual," Dan Hassid, vice president of physical production at Disney, says. The guide outlines tactics like using waste diversion programs such as composting, looking at where construction materials are sourced from and recycling them when possible, encouraging the use of reusable water bottles and eliminating single-use water bottles on set and emailing scripts and schedules instead of printing them.
We work closely with our collaborators in places where we have a large production footprint, like England, where Maleficent was shot and where Cinderella, Into the Woods and Marvel'sGuardians of the Galaxy are shooting as well. "We've changed the way they handle waste stream; they're separating trash from recyclable material," Dan says. "We want them to pipe filtered water to the stages, so we don't have to create movable water stations. We are designing sets so we can 'construct for deconstruction,' and we're working with companies that will reuse portions of our set."
Being on location in Los Angeles gives us a different set of opportunities. "We can be a testing ground for vendors that are working in this area," Dan notes. "On Alexander and the Terrible, Horrible, No Good, Very Bad Day, for example, we did a solar beta test using panels that are normally used for construction sites to provide power for our base camp."
In the end, it becomes the way we do business. "I take each production as an opportunity to learn how we can do better and really push the envelope," Dan says. "With a company as large as ours, we really have an opportunity to move the needle with the positive choices we make. Folks here are passionate about this, and this dedication becomes a multiplier in terms of the impact we can have."