Star Wars: The Force Awakens continues to set new box office records—yesterday it became the fastest film to cross the billion-dollar mark, doing so in just 12 days of global release. It's the latest of many industry records set by the film, which has posted $540.1 million domestically in 10 days and $550.3 million internationally in 12 days (excluding the film's final international market, China, where it will open January 9) for a worldwide total of $1,090.4 million.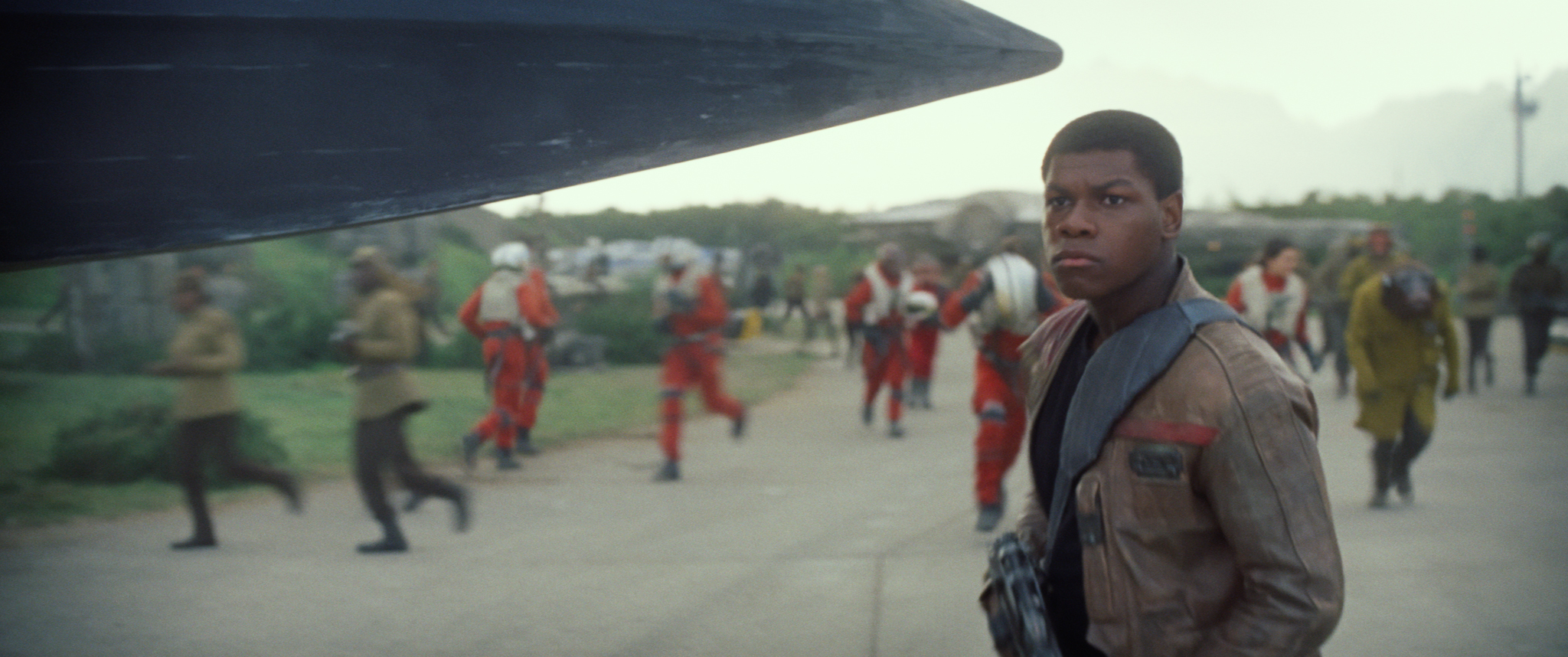 This past weekend the film earned $149.2 million domestically to set the record for the biggest second weekend of all time, driving The Walt Disney Studios' 2015 domestic box office over $2.1 billion dollars, the highest in its history and the first time the studio has reached the $2 billion threshold domestically. Through 10 days of release, Star Wars: The Force Awakens is already the No. 2 movie of 2015 to date and the No. 5 movie of all time at the domestic box office. In addition, the film posted the biggest domestic and biggest December debut of all time ($247.9 million); biggest Thursday preview gross ($57 million); biggest Friday, opening, and single day ($119.1 million); biggest Sunday ($60.5 million), Monday ($40.1 million), Tuesday ($37.3 million), and Christmas Day ($49.3 million); highest per-theater average for a wide debut ($59,982); biggest IMAX debut ($30 million); and is the fastest film to reach $100M (1 day), $200M (2 days), $300M (5 days), $400M (8 days), and $500M (10 days).
Star Wars: The Force Awakens continues to delight audiences around the globe where it has set several records including biggest worldwide debut ($529 million); biggest IMAX global debut ($48 million) and fastest film to cross $100M globally in IMAX; and biggest opening weekend in U.K. (4-day), Australia, Russia, Germany, Sweden, Norway, Finland, Austria, Poland (3-day), Denmark (5-day), Romania, Hungary, Bulgaria, Croatia, Ukraine, Iceland, Serbia, New Zealand.