This week, as part of a multi-year deal with Disney Interactive, DICE, an Electronic Arts Inc. studio, and Lucasfilm launched the highly anticipated video game, Star Wars ™Battlefront™. As the winner of more than 50 awards worldwide—including the Best of Show recognition at E3—Star Wars Battlefront delivers the epic Star Wars battle fantasies fans have always dreamed of, while allowing them to create all-new memories of their own. The game is now available in North America and Asia, and in Europe on November 19 on PlayStation®4, Xbox One and Origin™ for PC.
"Star Wars Battlefront is a game made by Star Wars fans for Star Wars fans of all generations," said Sigurlina Ingvarsdottir, senior producer. "Our vision is to give fans a game that is truly authentic to this amazing universe, to allow them to immerse themselves in these worlds with stunning visuals and remarkable sound, and, most importantly, to make sure the gameplay is exciting and fun."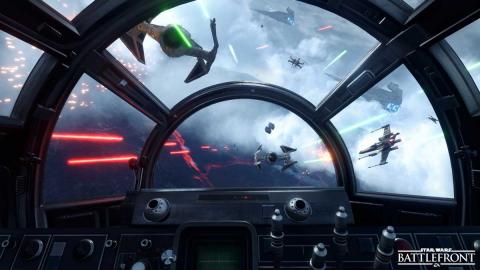 In Star Wars Battlefront, players can live out the battles between the Rebellion and the Empire in the time period of the original Star Wars trilogy. From large-scale multiplayer matches for up to 40 players to exciting Missions that can be played alone offline or with a friend, the game delivers a wide variety of the Star Wars experiences fans have been clamoring for. Drive speeder bikes at breakneck speeds through Endor, crush Rebel scum, take to the skies in the Millennium Falcon or even become one of the Star Wars universe's iconic Heroes or Villains—Boba Fett, Leia Organa, Luke Skywalker, Darth Vader and more!
"We have given DICE unprecedented access to the original source materials and our creative teams and, in turn, they have done an incredible job of capturing the essence and spirit of the original trilogy," said Ada Duan, vice president of Digital Business and Franchise Management, Lucasfilm. "With Star Wars Battlefront releasing this November, and Star Wars: The Force Awakens coming to theaters in just one month, there's never been a better time to be a Star Wars fan."
Starting December 1, fans who pre-ordered Star Wars Battlefront will be among the first to experience the Battle of Jakku, the pivotal moment when the New Republic confronts key Imperial holdouts on a remote desert planet. Taking place in the aftermath of the Rebel victory in the Battle of Endor, players will experience the events that created the massive, battle-scarred landscape of Jakku in Star Wars: The Force Awakens. All other players will get access to this content on December 8.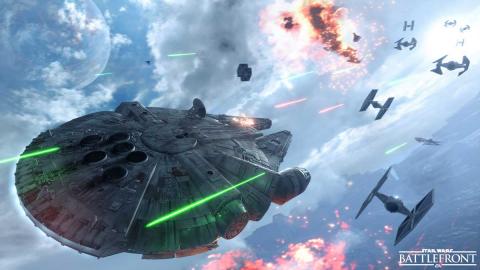 Fans looking to enhance their Star Wars Battlefront experience can do so with the Star Wars Battlefront Companion, which features the tactical, card-based game Base Command that allows them to earn in-game credits. The Companion also lets fans connect with friends, track their careers, and more. The Star Wars Battlefront Companion is available now online, as well as in the App Store and Google Play store.
Players can further expand their experience with the Star Wars Battlefront Season Pass, which includes four epic digital expansion packs (coming post-launch) that contain new weapons, vehicles, Star Cards, iconic heroes and villains, new maps and new modes. Season Pass also gives players early access to each expansion pack and an exclusive "Shoot First" emote. Learn more here.
For more information on the game, visit StarWarsBattlefront.com and see the Star Wars Battlefront Launch Gameplay trailer here. You can join the Star Wars Battlefront conversation on Facebook, Twitter, and Instagram.