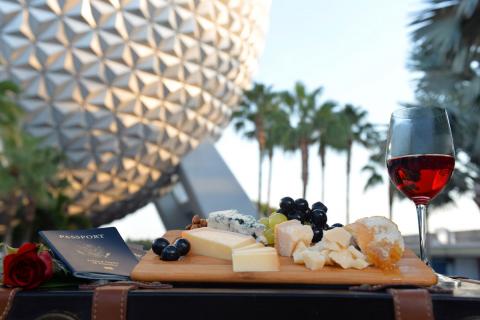 Last Friday marked the start of the Epcot International Food & Wine Festival at Walt Disney World. This year's expo offers guests the opportunity to embark on a culinary adventure that explores global cuisines and the finest wine country offerings. We've assembled exquisite domestic and international delicacies from more than 25 global locations to bring guests unique flavors and cultural experiences from all over the world.
Craving a unique culinary adventure at a different Disney park? Our in-park dining options have expanded far beyond classic theme park favorites, combining delicious eats with opportunities for families to make memories together.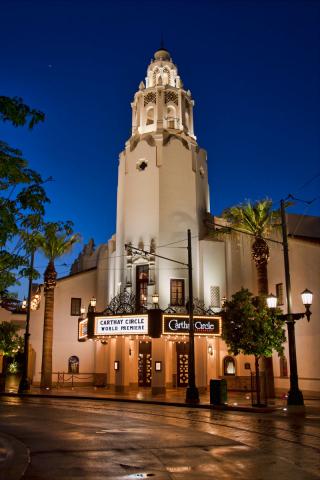 At Disneyland Resort, escape to Hollywood's Golden Age at Carthay Circle Restaurant in Disney California Adventure park for casually elegant dining and handcrafted cocktails. Discover fresh and local flavors in dishes created by Chef Andrew Sutton, also the executive chef of the award-winning Napa Rose restaurant at Disney's Grand Californian Hotel & Spa. Indulge in specialties like firecracker duck wings or Skuna Bay salmon. No trip to Carthay Circle is complete without the famous house biscuits, fried and stuffed with white cheddar, bacon and jalapeño and served with apricot honey butter.
The master chefs at Aulani create innovative dishes that are inspired by the flavors of Hawaii with a contemporary twist. Recently, Aulani participated in the finale event of the 2014 Hawaii Food and Wine Festival, which took place right on the resort's beachfront. Fifteen celebrity chefs, including Aulani's own Kevin Chong, took guests on a culinary journey serving dishes that paid homage to the rich culture of the islands. A native of Honolulu, he takes the freshest local products and creates dishes for the resort's guests to enjoy at 'AMA 'AMA, Aulani's open-air, beachside restaurant.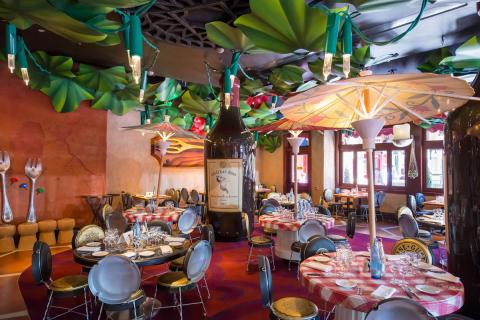 For a dining experience that is très chic, stop by Bistrot Chez Rémy at Disneyland Paris and feast on French cuisine in this larger-than-life eatery. Oversized cutlery and cookbooks provide guests with a "rats-eye view" as they munch on some of the tiny chef's exquisite dishes. Our favorite? Ratatouille, of course! Wrap up your meal with a sweet treat like chocolate mousse, tiramisu or chocolate cake with crème anglaise.
Whether you're craving a quick bite or a fully immersive dining experience, Walt Disney Parks and Resorts have something to satisfy every appetite!