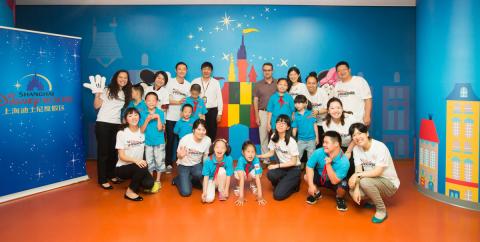 As Shanghai Disney Resort gears up for a grand opening next spring, the team is spending time in their local community to organize fun and educational activities for children and their families this summer.
As part of Shanghai Disney Resort's long-term partnership with Shanghai Pudong Library, VoluntEARS teamed up with students from a local special needs school to redesign the children's floor of the library and create a vibrant, inviting place that inspires families to read together. The room was decorated with Disney artwork including a colorful depiction of the Shanghai Disneyland castle, which the students created together with the VoluntEARS.
On June 25, a dedication ceremony was held to celebrate the renovation project and the students were invited to install their Disney castle artwork in the brand-new reading corner, and to enjoy more than 500 Disney books donated by the Shanghai Disney Resort.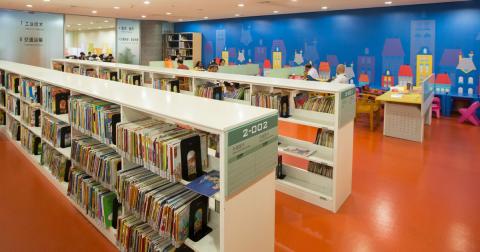 In addition to sponsoring reading and learning opportunities, Shanghai Disney Resort is also committed to promoting safety and wellness, especially in the heat of the summer season. In June, Shanghai Disney Resort partnered with the Youth Protection Department of Shanghai Municipal Education Commission to bring the "Disney Wild About Safety—Safety Smart® In the Water!" program to 17 schools in Shanghai. More than 2,000 students enjoyed an animated educational film and practiced interactive water safety exercises with VoluntEARS.
Through its community relations efforts, Shanghai Disney Resort and its VoluntEARS are dedicated to creating opportunities for families to make lasting memories together while staying safe this summer.