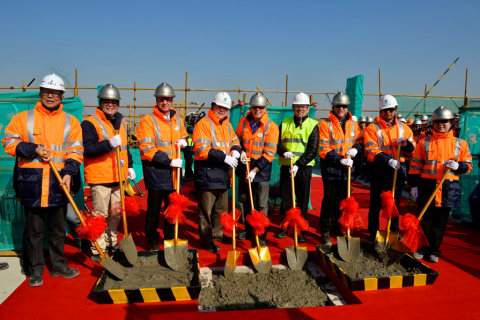 We wanted to share some of the recent construction milestones happening at Shanghai Disney Resort, where development continues and construction work is defining the shape of things to come, making our vision a reality. Shanghai Disney Resort remains on target to open by the end of 2015 and will include Shanghai Disneyland, two themed hotels, a 46,000 square meter retail, dining and entertainment venue, recreational facilities, a lake and parking and transportation hubs.
Recently, the team celebrated two important construction milestones, including the topping out of the resort's first Disney-themed hotel with the last concrete pour taking place, and the start of construction of a "mountain" in the resort's theme park.
For more on these milestones, visit the Disney Parks Blog.