For Disney Channel, this was truly a summer to celebrate! The kid-driven, family inclusive television network just concluded its most successful summer on record, ranking as the No. 1 cable television network in total day among total viewers, according to Nielsen Television Index's audience measurements.
The record-breaking success didn't stop there. Disney Channel achieved another important milestone this season, ranking No. 1 among its target Kids 2-11 demographic. The network's momentum has been building over many years. In fact, this was Disney Channel's fourth consecutive No. 1 summer among Kids 6-11 and its seventh among Tweens 9-14.
Viewers made two Disney Channel series the summer's Top 2 TV series among kids — the Emmy-nominated Good Luck Charlie, which saw the Duncans welcome new baby Toby in a much-anticipated June episode as well as Jessie about as an idealistic teen from rural Texas who becomes a nanny for a high-profile New York City couple with four kids. The hit seriesPhineas and Ferb and Gravity Falls also made the most of summer vacation, securing the top two spots among all animated TV series for Kids age 6-14.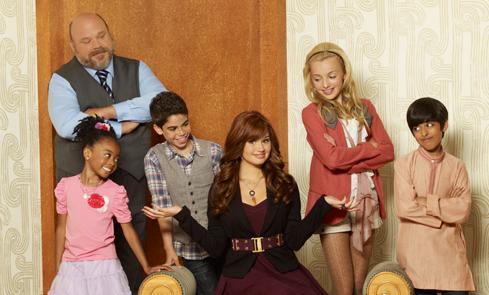 Earlier this summer, more than 7 million viewers tuned in to the premiere of Let It Shine, the Disney Channel Original Movie set in the world of hip-hop, rap and gospel music. Let It Shine, which expresses the importance of staying true to oneself, currently stands as the No. 1 TV movie of the year among kids.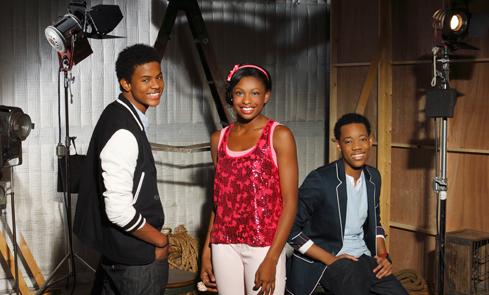 More recently, the special event episode Shake It Up: Made In Japan, infused with Tokyo teen fashion and "J-Pop" music, scored season highs among kids and tweens and an important spot in Shake It Up history as the dance-focused buddy comedy's No. 2 telecast of all time.
Summer may be winding down but Disney Channel is hard at work to bring viewers more great entertainment this fall including the series premiere of Dog With A Blog, the upcoming Disney Channel Original Movie Girl Vs. Monster and the return of Make Your Mark: Shake It Up Dance Off this fall, as well as new episodes of Jessie, Austin & Ally, Good Luck Charlie,Shake It Up, A.N.T. Farm, Phineas and Ferb and Gravity Falls.
We haven't even covered all the wonderful stories and new characters readying for Disney Junior fans ages 2-7 – that post will be coming soon!