Time flies when you're building a network from scratch.
It seems like just yesterday ESPN and the Southeastern Conference officials gathered in Atlanta to announce plans to launch SEC Network, a new television channel and accompanying digital platform that will provide SEC content 24 hours a day, seven days a week.
That announcement was made on May 2, 2013. In the weeks and months since, SEC Network has assembled tremendous talents on and off camera, planned and produced programming, coordinated schedules and much more. All of that behind-the-scenes work leads to today's official on-air launch of SEC Network (6 p.m. ET) from its Charlotte, North Carolina studios.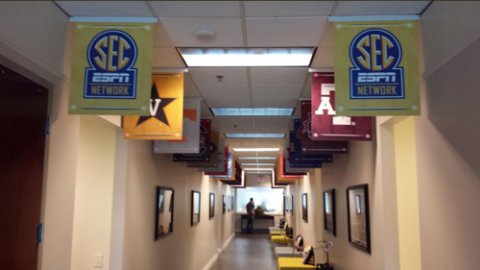 To welcome the newest, sports-oriented member of the Disney and ESPN family, ESPN Front Row has maintained a live blog today leading up to the debut of SEC Now. Read more about SEC Network's launch and how it's being celebrated.