"A long time ago, in a galaxy far, far away…"
Today Rogue One: A Star Wars Story, the eighth film set in the Star Wars universe, returns moviegoers to that far-off galaxy they know and love, but with new characters and storylines that usher in a new era of filmmaking for Lucasfilm. The film is the first standalone Star Wars story but by no means the last, with an untitled Han Solo movie set for release in 2018.
Expanding Star Wars beyond the "Episode" films was a goal of Disney Chairman and CEO Bob Iger's from the moment Disney agreed to acquire Lucasfilm in 2012. "Until now, Star Wars has focused on the Skywalker family saga," Iger told Disney twenty-three, the quarterly publication of D23: The Official Disney Fan Club. "But as the first standalone film in the franchise, Rogue One opens up a whole new universe for Star Wars storytelling, and we're thrilled to see audiences as excited about it as we are."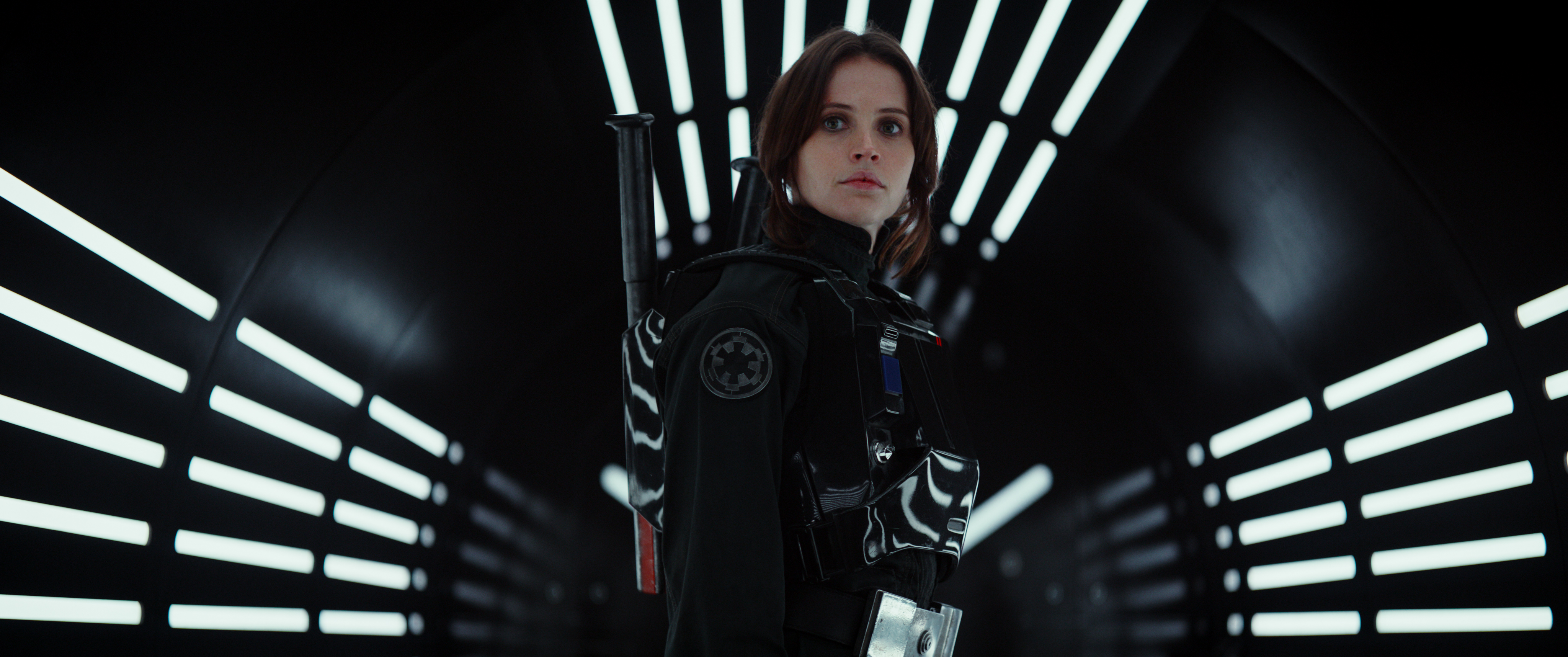 The beginnings of this new creative filmmaking platform can be traced to George Lucas, who was looking beyond the planned nine episodes of the Skywalker family saga when President and Producer Kathleen Kennedy joined Lucasfilm. "When I first came into the company and George was entertaining the idea of re-visiting the Skywalker saga and doing new Star Wars movies, he segued into how he had done a lot of thinking about the potential for movies to be made inside the universe of Star Wars that weren't necessarily dependent on the specifics of the storyline associated with the previous six movies—and that was extremely exciting to me," Kennedy says.
These new films, while set in the same world and sharing the same DNA, can occur anyplace on the Star Wars timeline. They will introduce new characters and explore a variety of genres, in the same way that different styles of filmmaking—including John Ford westerns, Kurosawa films and World War II movies—influenced Lucas.
"We're looking at these different genres and different directors with their own styles of storytelling. So, it gives us a very wide range and huge palette of opportunity," Kennedy says. Though the approach may seem new for Star Wars, it remains true to the spirit of the franchise. "I think that right away, the audience will feel that tonally it's very different but it still holds on to those qualities and values that are really important to Star Wars stories and movies."