Adding to Disney's record-setting 2016, Rogue One: A Star Wars Story recently surpassed the $900 million mark, becoming the fifth Disney release of the year to cross this threshold and giving Disney the top five global films of 2016. The Walt Disney Studios set new global, domestic and international industry records for annual box office gross in 2016 with a global total of $7.605 billion globally, $4.604 billion internationally and $3.001 billion domestically. Disney is the first studio in industry history to reach the $7 billion global and $3 billion domestic thresholds.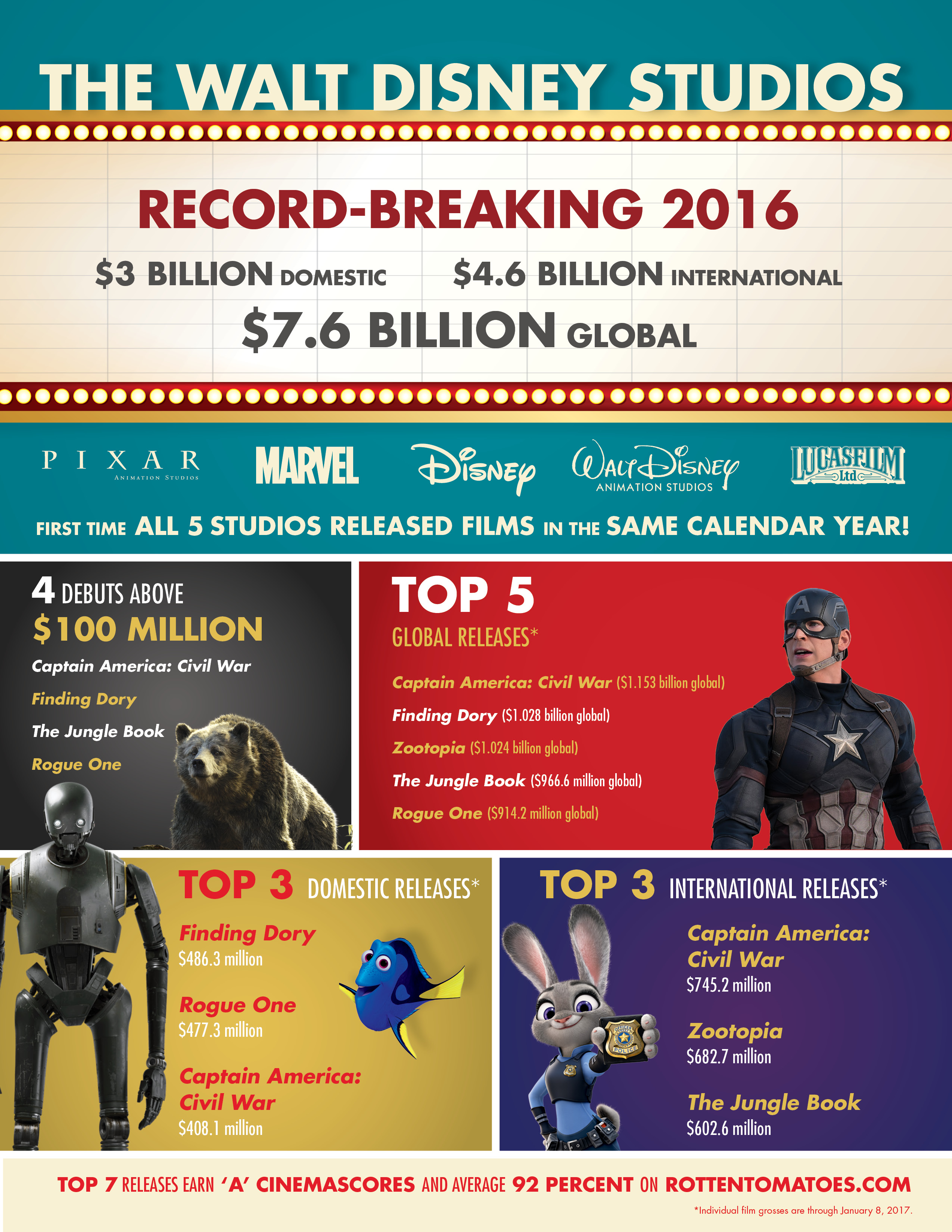 These results were driven by 16 films, including 13 new releases from Disney, Walt Disney Animation Studios, Pixar Animation Studios, Marvel Studios and Lucasfilm, and 2016 marks the first time that all five of these brands have released films in the same calendar year.
Disney holds seven of the top 15 films of the year globally, including the top five; seven of the top 12 domestically, including the top three; and six of the top 10 internationally, including the top three. In addition to Rogue One crossing $900 million in its first month of release, The Jungle Book earned more than $966 million last year, and three films—Captain America: Civil War, Finding Dory and Zootopia—surpassed $1 billion each. Doctor Strange, still to open in Japan on Jan. 27, has earned nearly $660 million, while Moana, opening soon in Korea and Japan, has earned over $453 million to date.