College football's best kickoff weekend ever reached 81,200,000 viewers (TV + streaming) on ESPN's networks from Thursday, September 1, to Monday, September 5, with Saturday's noon, afternoon and early prime time windows, along with Sunday and Monday's prime time windows, each surpassing a total live audience of 8,200,000 average viewers per minute.
"ESPN's success during college football's best kickoff weekend ever is testament to the great matchups on the field," said ESPN Executive Vice President of Programming and Acquisitions Burke Magnus.
In primetime, ESPN/ABC's massive three-day audience led to ABC (Saturday and Sunday) and ESPN (Monday) winning the night across all broadcast and cable networks in all key demographics: households, persons 2+, men 18–34, men 18–49, men 25–54, persons 18–34, persons 18–49 and persons 25–54.
In addition to sustaining an immense cumulative audience throughout college football's first weekend, ESPN/ABC set numerous individual game viewership records in total live audience, TV viewership and multiple ESPN streaming categories. Overall, ESPN/ABC aired the seven most-watched games of kickoff weekend across all networks.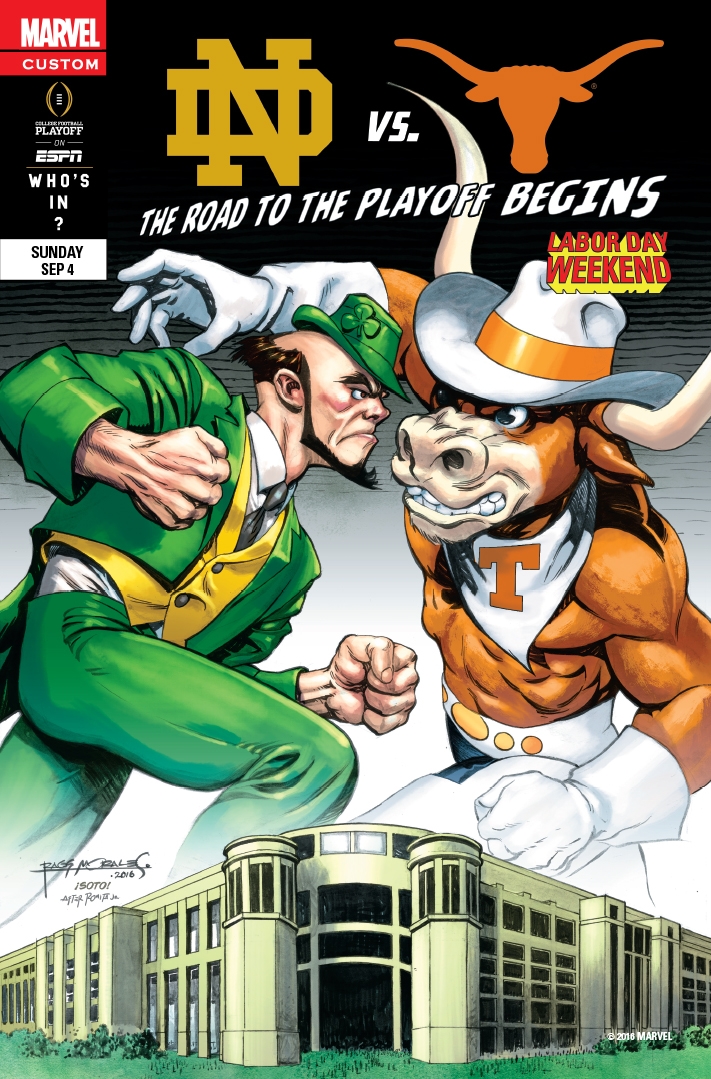 Sunday night's Notre Dame at Texas matchup (7:30 p.m. on ABC) delivered a total live audience of 11,139,000 average viewers, the most-watched college football kickoff weekend game on record across all networks in both total live audience and TV audience (10,945,000 viewers on ABC). At the time, the two-overtime classic was the most-streamed ESPN regular season college football game with an average minute audience of 194,000 viewers, 786,000 unique viewers watching 49,900,000 minutes.
"It's a time of great change in our industry but one thing remains constant: the power of live sports," ESPN President of Global Sales and Marketing Ed Erhardt said. "Offering advertisers this kind of reach across all screens is unmatched and we look forward to this momentum building through the College Football Playoff National Championship."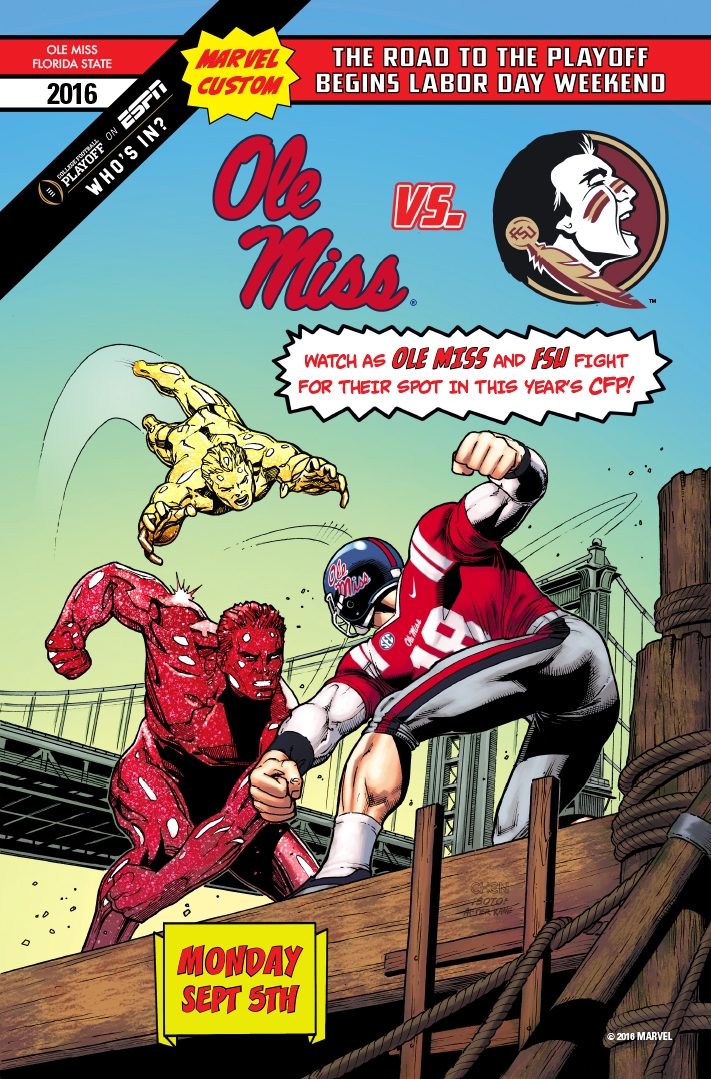 Fans and viewers tuned in on ESPN's digital platforms throughout the weekend, resulting in the network's streaming numbers reaching unprecedented usage in the first week of the college football season. Collectively, college football games were streamed by 3,900,000 unique viewers for a total of 391,100,000 live minutes viewed in kickoff weekend, up 57 percent and 86 percent, respectively, from last season's kickoff weekend.
To celebrate the start of ESPN's college football season coverage, the network partnered with Marvel to showcase the magnitude of its schedule to open the season. Depicting college mascots as superheroes, the covers celebrated ESPN's Week One lineup while reminding fans that the road to the College Football Playoff has already started.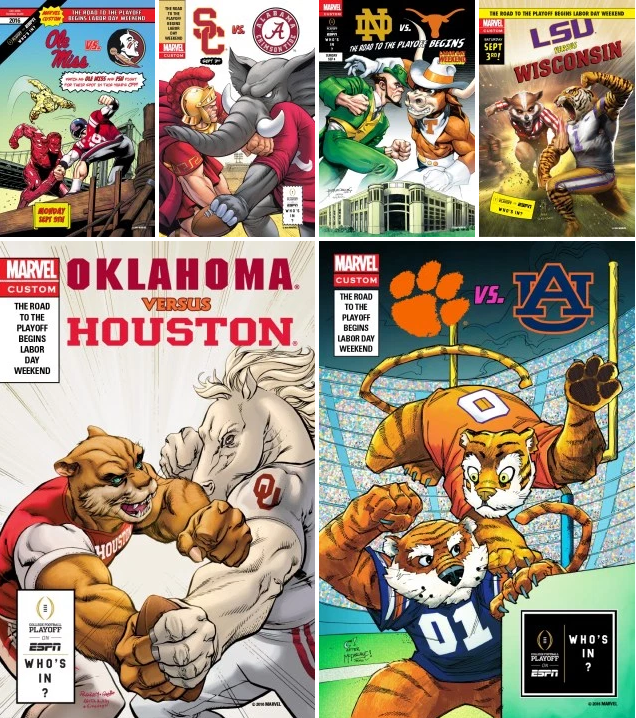 "We really enjoy working with ESPN and doing creative promotions. There is actually a lot of crossover in football fans and Marvel. These are a lot of the same fans who watch Marvel movies, Marvel Netflix shows, ABC TV shows such as Marvel's Agents of S.H.I.E.L.D., and many also read our comic books," Darren Sanchez, associate manager of editorial publishing at Marvel, said to ESPN Front Row. "It's a great way to combine two entertainment mediums in a way that is appealing to everyone. And for the comic and sports fan, it's extra exciting because they recognize these iconic covers. Sort of an Easter egg to the comic fans."