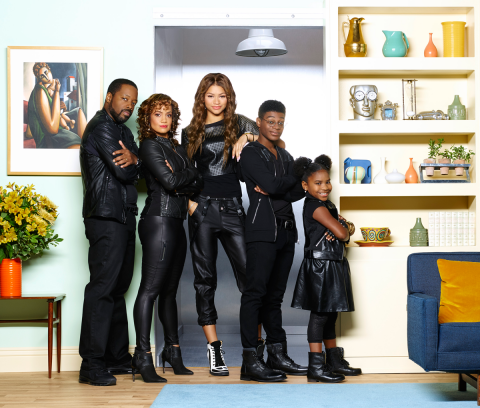 On Sunday, January 18 (8:30 p.m. ET/PT), Disney Channel will introduce your favorite new super-spy series, K.C. Undercover. The live-action comedy for kids, tweens and families stars multi-talented actress and recording artist Zendaya—a Disney veteran, who at 18 years old, has already lent her talents to projects that span the entire Company. Whether starring as Rocky Blue in Disney Channel's Shake It Up, making it to the finals on ABC'sDancing with the Stars or releasing her self-titled debut album via Hollywood Records, we thought she'd just about done it all. But this time, Zendaya is not only acting in this new Disney Channel series, she's also co-producing it.
Disney Post recently sat down with the star for a behind-the-scenes look at K.C. Undercoverand to learn about her co-producing role on the show.
You have been with Disney through many successes: Shake It Up, Zapped and your chart-topping singles to name just a few. What has being a part of Disney meant to you?
It's been amazing. I have so many memories and a whole family at Disney that I know has my back. When you're part of the Disney family, they definitely take care of you, and it's been incredible. I couldn't have asked for a better home.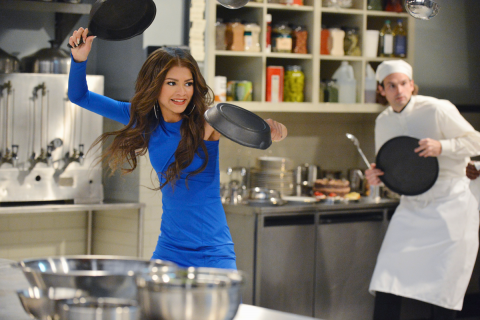 Can you tell us about K.C. Undercover?
The show follows a teenage girl named K.C. who thinks she's a regular girl from a regular family—until one day she finds out that her parents are spies and they need her help on a mission. Next thing you know, she's a teenage spy who is trying to balance life as a regular girl with school and family, while also completing top-secret missions.
What's it like to be a co-producer for the show?
It's been really cool! I think the best part for me is having a voice, along with sharing my opinions and making my vision come to life. Wardrobe has been a big part of the role, helping to find my character's style, making her more relatable and realistic to audiences. I think about choosing something that I would wear or something that my best friend would wear, and really think of what a normal teenager would want to see and wear—even when it comes to wearing shoes inside the house. I noticed that on every sitcom I've ever seen, people are always wearing shoes in the house, and I never related to that. I wear socks in the house! So I wanted to make sure that K.C. could relate to an everyday person, and not wear shoes in the house all the time.
What are some of the challenges of having dual roles as co-producer and talent?
It's a lot more work and it takes more time, focus and energy, but it's definitely worth it. Especially when you see the finished product and everything come together!
What has been the most unexpected or surprising part about working on the show?
I was surprised with how much goes into producing a series. You never really realize how much effort it takes to put on a production like this until you are actually behind the camera. I've been involved with scripting and casting guest stars, including [Shake It Up co-star] Bella Thorne—I thought it would be really cool for fans to see us together on screen again. I have also learned a lot through working with people who have so much experience in the business.