A completely re-imagined ESPN app launched today with seamless integration of the multi-sport direct-to-consumer premium subscription streaming service ESPN+. The latter (ESPN+) is the first product from The Walt Disney Company's Direct-to-Consumer and International group, in partnership with ESPN. It offers sports fans an exciting lineup of content, from live sports events to original documentaries, exclusive ESPN studio programming and ESPN's unmatched library of on-demand programs and past sporting events.
The ESPN app also offers all the same news, scores, highlights and audio that have already made it the leading sports app, as well as access to "TV Everywhere" streaming of ESPN's television networks (via authentication with their pay TV subscriber info). It does all of that while delivering a unique, personalized experience for each sports fan that is optimized for the different platforms fans choose to connect with ESPN's content.
Today's launch ushers in a new era of innovation for Disney and ESPN. ESPN Chief Technology Officer, Aaron LaBerge, and BAMTECH Media Chief Technology Officer, Joe Inzerillo, talked recently about taking the industry benchmark to a new level and what goes into creating a digital sports experience unlike anything that has come before.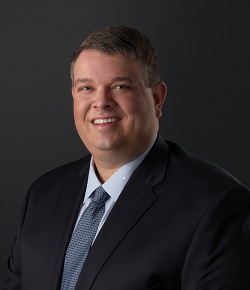 ESPN has introduced several big apps over the years, how does the latest version compare to its predecessors? What is the biggest change sports fans will see?
Aaron LaBerge: I've been lucky to participate in many of ESPN's product launches—the original ESPN.com, GameCast, the world's first online fantasy draft, WatchESPN and many more. Without question, the re-imagination of the ESPN App, and the introduction of ESPN+, is one of our most important product launches yet.
The new ESPN App has been refreshed with an elegant and vivid user experience that is personalized for each user. However, the most significant change will be in our new video experience. Our live streaming quality is second-to-none, the app has a beautifully redesigned home for long-form and episodic video-on-demand content, and of course, we're introducing the world to ESPN+—enabling fans to buy video content directly from us for the first time.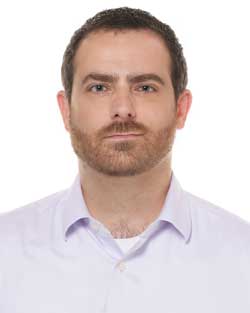 BAMTECH Media has well over a decade of experience building and powering some of the most popular direct-to-consumer streaming services in the market today. Are there any specific learnings you amassed over the years that carried into the new app?
Joe Inzerillo: The Internet has come a long way since our first MLB live video stream in 2002, and while the pipes have gotten bigger and faster, the complexities have also increased. That said, the opportunities we've had over the years streaming some of the largest sporting events of all time has equipped us with a unique set of capabilities for handling video viewing and subscription commerce at a massive scale, and ESPN+ launches today on a battle-tested platform built to withstand surges when the gates open.
ESPN has long had an incredible tech culture, what do you view as core to cultivating a culture of innovation within a larger media organization?
Aaron LaBerge: Innovation and a spirit of invention are deeply embedded in ESPN's culture, and really, all across The Walt Disney Company. It's in our DNA. Our culture allows us to take risks. We make sure to take smart, well-informed risks. But in order to innovate, you can't be afraid to take smart chances. We work really hard to create an environment where people can connect around their ideas and not be afraid to fail if it's in pursuit of the right idea. We are also super-competitive. It is not an accident that we keep leading the industry forward. You can't do that without continuously innovating.
Joe, likewise, BAMTECH was listed by Fast Company as one of the most innovative video companies in 2018. What do you view as drivers behind the company's continued innovation?
Joe Inzerillo: Innovation at BAMTECH is driven by our team's commitment to taking bold risks. It's part of our DNA and has been since we were formed out of baseball and now doing for The Walt Disney Company within the new Direct-to-Consumer and International segment. We don't just build for tomorrow, we're building experiences that will shape the industry for years to come.
What feature in the new app are you most excited to see out there?
Aaron LeBerge: The new app just "feels" so much better. It is hard to describe until you have your hands on the product, so update your ESPN App now! We spent a significant amount of time on the small details that make the user experience feel great. That said, my favorite feature in the new app is the level of personalization we've built into the app experience. Given that we've added thousands more hours of programming with ESPN+, content discovery is really important. I also really love the improved video quality and delivery speed. Whether you're watching a game or a 30 for 30 film, they play smoothly and instantaneously and the image quality is pristine.
Joe Inzerillo: What I'm excited about is hopefully something consumers never even have to think about: They get to watch their favorite teams play live and enjoy a seamless video experience on their favorite mobile or living room device with no buffering.