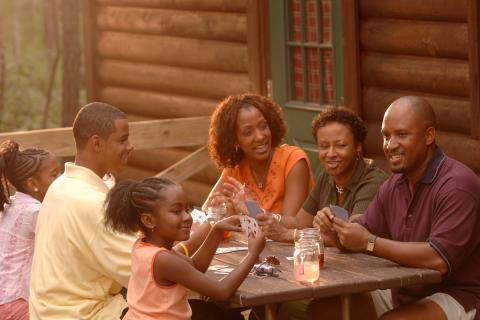 Bringing families together is at the heart of everything we do. Our goal is to nurture, inspire and empower kids and families, and that shapes our approach to corporate citizenship. Walt Disney Parks and Resorts has teamed up with KaBOOM! once again, this time to sponsor their Play Together Tour, which will travel to six cities across America this summer to give families the chance to connect through the power of play. The tour will feature a free, fun-filled family play experience—designed by our very own Imagineers—that encourages meaningful connections between children and the influential adults in their lives. It is just one of the many ways Disney Parks is giving back in an effort to strengthen families and communities.
Back in January, we hosted a symposium where we shared research with nearly 60 nonprofits that underscored how important meaningful time with family is to a child's success.This tour in particular has given us a unique opportunity to lend our expertise and create a place for families to play together outside our parks and in their communities.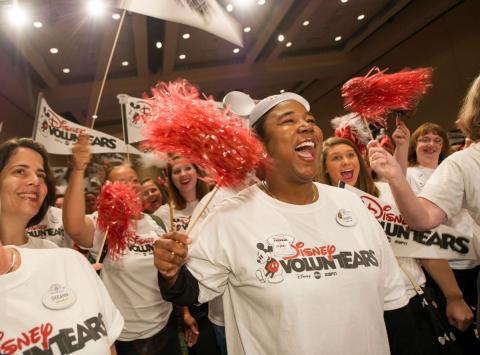 Strengthening communities is an important pillar of our citizenship efforts. Our Disney VoluntEARS, many of whom will be on hand to support each tour stop, help bring positive, lasting change to the places where they work, live and play. In fact, they donate hundreds of thousands of volunteer hours each year. Since 2011, Walt Disney Parks and Resorts has given nearly $50 million each year to communities around the globe to make a positive impact on the people they serve.
Through contributions, collaborations with local organizations like KaBOOM!, in-kind gifts and volunteerism, we are proud to help enrich the lives of kids, families and local communities, both domestically and internationally.
If you want to learn more about the tour or reserve a spot for your family to join the fun in Anaheim, Sacramento, San Francisco, Chicago, Atlanta or Kissimmee, visit KaBoom.org/PlayTogether.